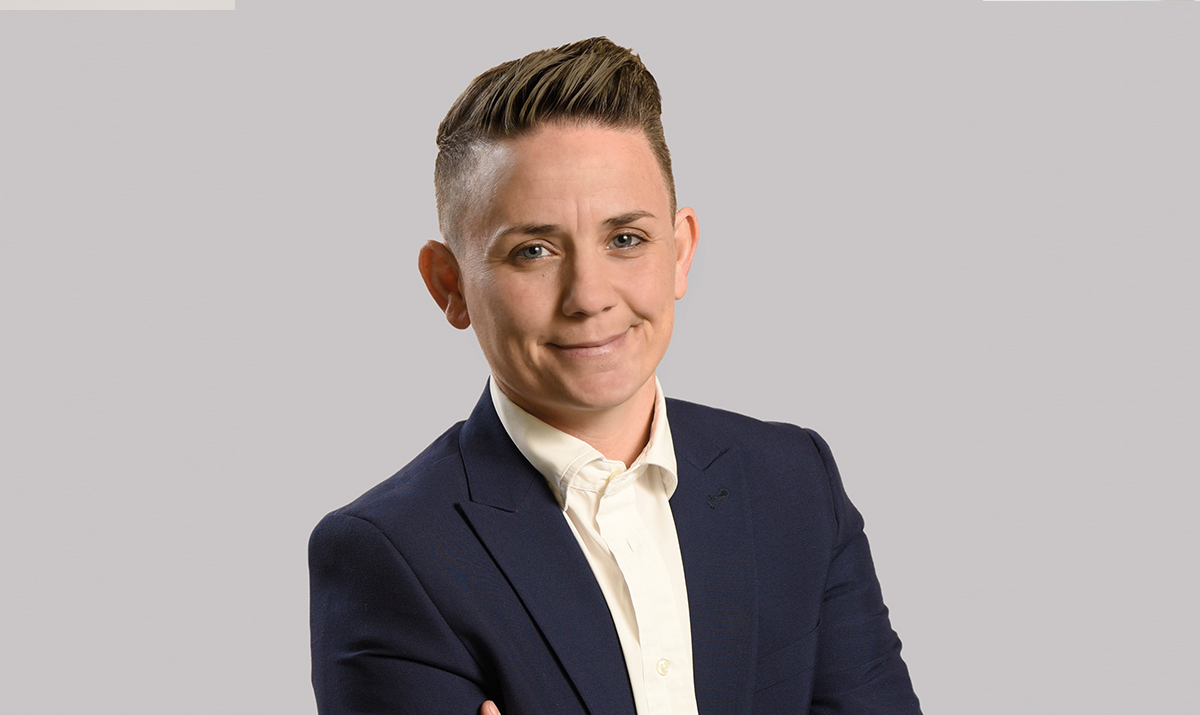 23 May

Interview with Greta Camilleri Avallone, Manager Director of M&Z, Malta

BF: Malta's economy is one of only four EU countries with projected growth rates of about 1% in 2023. While the food and retail sectors were challenged by macroeconomic factors, the market is rebalancing. I'd like to look at an overview of the country's current economy. What key factors have led to Malta's fast economic rebound in the last few years, and how significant is the fast moving consumer goods (FMCG) sector in supporting economic growth?

Greta Camilleri Avallone: Our company's field of expertise is mostly in FMCG. We see the economy working well, as you quite rightly put it. Compared to the rest of the countries in Europe, Malta is doing really well. There have been some smart moves from the government: although it's impossible to keep it to 2019 levels pricing wise, they've put in a lot of money trying to stabilize the effect of the huge price increases that we've had.

As a company, we are now seeing that there is some easing in terms of shipping freight coming down a lot. Hopefully, with the funding that has been allocated by government for this year to try and stabilize the effects of the price increases, we will see some sort of real market improvement in terms of pricing since, in our sector, dairy prices are coming down; when they talk about farm gate prices, those are already coming down. We've never ever seen inflation to the extent that it has been lately. For instance, shipping from China: whereas before we used to pay $2,000 for a container, the prices went up to $8,000 and $10,000, even $11,000 per container; those have since eased and we are seeing significant improvement in pricing: prices are actually coming down. We can speak mostly about how the situation is affecting our business, because our business is mostly foods, which happen to be one of the most resilient sectors. From our experience in the pandemic in 2020, foods remained in growth, especially grocery. For us, the fact that it's been so resilient was definitely one of the winning factors for our FMCG market. That's something that we've noted; one of the most important points for us.

We've grown as a company ever since my great grandfather's time: we had a very small portion of Unilever business in Malta; we have since grown that to practically all their business, slowly capturing it. We're very strong on the food side, but we're gradually growing our interest in distribution for the personal care products. We've been in business for the last 100 years. It has given us a lot of experience in the distribution of food products, distribution across the range: frozen, chilled and ambient.

We've also gone out into some pharma business, home and personal care as well as childcare. Thanks to the examples and the initiatives that have been taken by, for instance, Minister Ian Borg, who is actively pushing for Malta to grow its commercial relationship with Africa, we have taken that to strengthen our resolve in actually considering rolling out our model in African countries, because companies like Unilever, for instance, who support us in the sense that they have a lot of faith in our ability to be able to market and distribute products, would see these markets as niche and they would rather use Malta as a hub for their business in Africa.

Now, I know there are lots of pitfalls and hurdles to be climbed over because Africa is Africa and you need to have a lot of local knowledge, but we are actively looking in to going into partnership with a Maltese company that has expertise in terms of local knowledge of how things are done in Africa and us bringing in our knowledge of how to run a business in food distribution. That is our forte; it has always been.

We've been in the business for the last 100 years. We started off in my great grandfather's time, importing and distributing commodity products, obviously cheeses, oils, etc., which at the time were extremely important. Over the years, we've managed to diversify on to branded goods in FMCG, with food being one of our largest portfolios. Within the foods portfolio we've got Unilever's main brands like Knorr, Flora, Marmite, Bovril, and Hellman's. We represent Unilever also on ice cream, which is Algida, Wall's in the UK, Ben & Jerry's, etc.

Over the last 10 years, we've acquired various businesses within Malta, which were struggling to compete because of all this consolidation and growth within a few of the distributors growing stronger, getting synergies and economies of scale. We bought over those businesses because they were sitting on portfolios which have very high growth potential. In 2007, we merged the Unilever's business interest in Malta under M&Z, so all the foods. In 2014, we took over a business in Malta, which was sitting on the Unilever ice cream portfolio. In 2016, we acquired a business which was in home and personal care. They also had a very small portfolio of kids' brands, which today are the leading brands in the market, like Ella's Kitchen, Organix organic products. We've managed to grow about 10 to 15 times over in terms of results also for the suppliers in the UK. It was a success story, and we are now number one in those categories also.

We've also acquired Red October: that was a strategic decision. In Malta, apart from real estate, FinTech, marine, etc., the most important sector is tourism. Tourism took a major hit in 2020 due to the pandemic, with a number of distributors who are dependent solely on food service getting a massive knock, one of which was a business we took over at the end of 2021. Everybody was moving out of food service, and as a company, we strategically decided to go into food service and invest in food service in order to grow a portfolio which is wines and spirits and also confectionery to be able to establish ourselves very firmly within food service due to the growing tourism. We've firmly established ourselves into supplying that sector too.

In 2022, we have also been the first company within our sector to become listed. It was the decision from the two major shareholders to list the company with a minimum of 25%. For us it would have been a maximum because we didn't want to sell any more shareholding of the business. Our family still retains majority share, and that we intend to keep because we see the importance of that family interest being very much rooted into the management of the company and also in the future proofing of the company. In fact, this is one of the main reasons why we did go for an IPO, not because we wanted to divest as a family, but because actually we wanted to continue our investment and ensure that M&Z is around for the next 100 years, firmly rooting M&Z as one of the major distributors in the market for this reason. We want to continue to attract business into M&Z and go on to the next phase of the business, which is export and possibly even the manufacturing of certain products, depending on the business strategy.

BF: M&Z just celebrated its 100-year anniversary, which involved a rebrand and a move to new offices. What key milestones has the company recently passed and how have they impacted the company's ethos and operations?

Greta Camilleri Avallone: The major milestones for us were our acquisitions over the last 10 years. The fact is that in the market, especially in FMCG, there's a lot of consolidation, and we wanted to remain at the forefront of that consolidation. Today, we still have a massive appetite to continue to grow. We consider any businesses which we know may be struggling and are sitting on a portfolio which has high growth potential, and not a portfolio in which we know that the trends are downward. We believe very firmly in Malta's prospects going forward. Obviously, as in any other worldwide country, there's been a lot of turbulence following the pandemic and now the latest war, which also had a major effect on the business. It has also seen our pricing shoot up some of the major products within our portfolio.

Milestones for us have been 100 years and the fact that we are here to stay for another 100 years; we've made it very clear in our plans to aggressively grow the business. For us, a major milestone is, as third generation moving into fourth generation, also looking after the fifth generation. For us, we always look at passing the baton. So far we've managed to successfully do so, and we're just looking forward to M&Z's future because we really feel that, as a business, we can continue to grow very firmly in a market which is resilient and still very much growing. There are obviously threats as well. There are the likes of hard discounters in the market, which have been growing year on year, which we don't tap into as a business because that is usually business coming directly from our suppliers. There are other major threats which all lie across, but we just look at this as a hurdle and more of a challenge to succeed.

BF: Malta aims to be carbon-neutral by 2050, which is seeing a huge rise in green investment across the board. How significant is sustainability for the company, and what contributions is the company making to lower its carbon footprint and create more circular economies in its operations?

Greta Camilleri Avallone: For us, definitely, it's extremely important because it's the future. As a business, we are looking at how we can start generating electricity in various ways and trying to become as carbon neutral as possible. One of the major expenses is our fleet. We have a sales team with a fleet of cars, and we've got a fleet of delivery vehicles. We have been very actively looking into how we change the fleet into something very much more carbon neutral. However unfortunately, the industry, as it stands, doesn't have the capacity for trucks and loading vehicles to take the weight and also strain which is required of our current fleet. That is something we are actively looking into.

As a business we have a sales model which is called spot selling. We have a team of sales reps that deliver on spot short shelf-life products and also frozen products. Whereas all the markets are going for vehicles which are very high in terms of consumption, we are looking at vehicles which are smaller in terms of compartments and basically require far less energy to perform a daily drop. We have consolidated all our operations under this current address, but we are also looking into maybe a new project where we could have all our facilities become carbon neutral, because they will be generating electricity, to carry out all the expense of our storage, our plant, etc.

BF: All levels of business are being transformed by new digital technologies from robotics to big data and beyond — and manufacturing and distribution. How important is incorporating new digital technologies into the company's operations, and what new disruptive technologies are having the most impact?

Greta Camilleri Avallone: M&Z does not manufacture; it is importation and distribution. We don't currently have a manufacturing unit, we are looking into it, and in the near future it is something which we might possibly take on as a business depending on whether the figures stack up. But when it comes to technology, we are looking at various areas where we can improve on our systems and become far more efficient. It's constantly being researched as a business. We've moved into IT systems which would allow us to be far more efficient. However, it's something that works in progress for us as a business.

BF: M&Z carries several U.S. brands, including Ben & Jerry's. How significant are U.S. companies in M&Z's larger portfolio, and what kind of potential opportunities does Malta represent in terms of a market for American food and retail?

Greta Camilleri Avallone: It is definitely of interest because, apart from the fact that we've been representing Ben & Jerry's for nearly eight years, we have been, in the past, coming across various brands which are produced in the U.S. and unfortunately don't have the labeling requirements to be sold into Malta and the EU. There are a number of brands where we feel the U.S. is always very much a step ahead of the EU, and there are a number of products within FMCG which we would be very keen to get. One of them was a dairy brand which is strong in the U.S. but unfortunately wasn't keen to look into the European Union.

We do have a very small capita, but when you look at a number of our brands, we are even stronger in terms of volume per capita than the domestic market. It is a small market, per se, because it's just 500,000 people, but we're very aggressive and the potential is there. We're very open: if any companies, especially in FMCG, are keen to look into Europe and Malta, we'll jump at the opportunity.

BF: You stepped up as Managing Director of M&Z in 2021 during a really interesting time for industry and the economy. Since then, you've led the company forward with your father on a rebranding with fresh new targets.

Greta Camilleri Avallone: We, as a family, have been born and bred into this business. My father was born and bred into the business; it's very much what we do. We live and breathe M&Z. It's not just me or my father; we have a very dedicated and passionate team behind us, and we wouldn't be here today without them. The fact that we have, from the ground up, learned each and every operation within the business and actually touched and felt it, makes us so much more open to looking into new opportunities, understanding the plights of each and every department within the business, keeping a very big ear open, and listening to our members of staff, because the reality is there on the frontline and they know exactly what's going on. We've always been very open to listening, understanding, and then taking a decision, which is always in the interest of the business as a whole, not as individuals. We don't feel that we are leading the business; it's very much a team effort.

BF: What are your current top three priorities to position M&Z internationaly, and what vision do you have for the company as we move into 2023 and beyond?

Greta Camilleri Avallone: For us, we always believed firmly in working in what we know: FMCG is our business. It's what we have been doing for the last 100 years and we want to continue to grow that side of the business. Although the market has a lot of growth potential it is still limited in itself. We have been given the blessing from a number of our largest suppliers to look into northern Africa as well. That export is definitely one key ambition on the map that we want to be looking into.

We want to continue growing our distribution locally, continue being more efficient, definitely more environmentally friendly, and also continuing to solidify our relationships with our current suppliers. We can firmly say that, over the years, our suppliers have been very supportive of M&Z and in the way we market and sell our products.

BF: What would be your final message to the USA Today readers?

Greta Camilleri Avallone: We're all for the way business is done in America. We want to increase here because, to be quite honest, over the years, we haven't been fortunate enough to deal directly with American businesses. We are open for business, especially in those businesses where foods are a strong consideration.

Malta is strategically located, and politically strategically positioned to get business. A lot of countries in the Middle East and the rest of Africa, too, look at Malta as being an ally and a friend. We need to capitalize on that and take advantage of it. We're open for business and investment. We are prepared to invest more. It's not like we're relying on other people to put up the investment. We have the expertise, and we want to increase our business with American companies if possible.