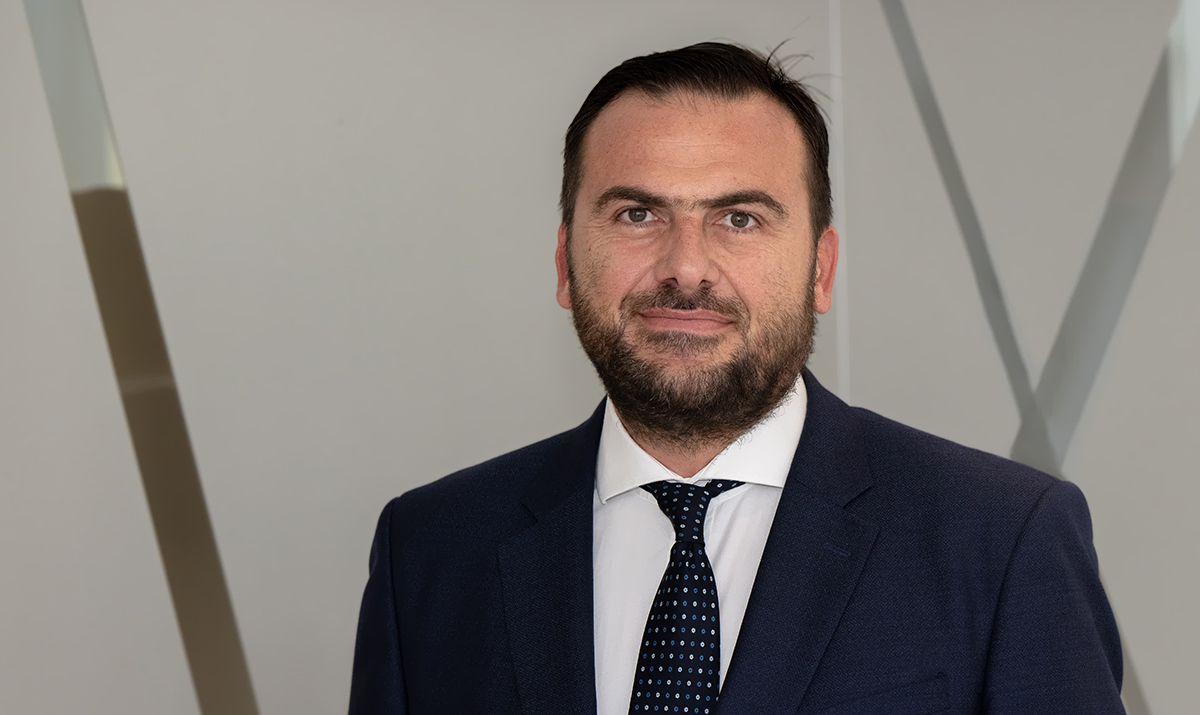 23 May

Interview with George Vella, Chairman of FinanceMalta

BF: FinanceMalta has been a key factor in driving the country's financial services sector to successfully compete with other major hubs in the EU. Can you give us an overview of what services FinanceMalta provides for the sector, and what key initiatives is the organization running in 2023 to support its members and the greater community?

George Vella: FinanceMalta is a private-public partnership between government, the practitioners, and its founding members. Its main role is that of business development: developing business for the Maltese financial services sector. Most of its activities have to do with creating opportunities for practitioners to showcase the capabilities that we have in trying to attract more companies to choose Malta as their natural home.

To do this, Andrea is administering the budget that we have for identifying and targeting international events that would allow us to showcase that. His main task is to understand where we want to take this industry, and then identifying and executing those events that we need to attend. That is our role. That's why it's a new beginning with the strategy of the MFSAC (Malta Financial Services Advisory Council), because if there were areas where we  in the past have not focused enough on, this is going to create the focus that we require to be able to ensure that we are showcasing the areas where we really and truly need to flaunt and bring to the attention of operators internationally for them to start considering Malta. This has been happening for the last 15 years, and it has been quite successful. We're all the time refining and making sure that what has worked, we'll continue doing, what hasn't worked, we'll try to find ways to improve.

This year we are trying to identify new events. From a geographical perspective, identifying new markets, trying to explore Central and Eastern Europe, the DAC region, and we will be exploring opportunities in the U.S. There are also some other sectors that we are trying to look at from a different perspective: in insurance, we'll be trying to focus on insurtech for example; that has been a priority indicated by our members. We are trying to retain what we did last year, that, in our opinion and in the opinion of our members, was successful. We're also trying to always find new things in terms of sub sectors in the case of insuretech, but we will try to expand to make sure that all sectors of the financial services industry are promoted. In the strategy there are eight verticals. The idea is to allocate the same time and resources to each of them.

BF: Fintech is one of the fastest growing segments in Europe, with €340 billion pumped into the sector in just 2021. How is Malta taking advantage of this rise in investment to create its own fintech community, and what new shining stars are we seeing in the market that are making the most waves?

George Vella: In fintech, we've taken out our recipe book and tried to use the best tricks that we've learned have worked for us. What are those best tricks? For us to attract in this business, we cannot ever be classified as a soft regulator. Wherever we had a successful and sustainable business it was because we positioned ourselves as serious and forward-looking regulators. That is what we've done. In fintech we were pioneers in making sure that we have very solid regulation to regulate the space. Therefore, the initial growth that some of us could have been expecting wasn't there. That was by design. We wanted to have a set of regulations that would discourage any people who did not have long-term views on the sector to not consider Malta but to go elsewhere.

I firmly believe that when the industry matures a little bit more, we will be much more successful in attracting new business coming to Malta because it will be very clear that the stance that we took on regulation, in the blockchain area for example, was very forward-looking and quite advanced. This is a repeat of what has happened in shipping, in gaming or in captive industries where we've taken a strong stance and ensured that whoever comes here is here for the long-term.

At the moment we are doubtful, because you're always doubtful as to whether we did the right thing or not. I am firmly of the opinion that we did the right thing. Growth is taking slightly longer than one would have expected. But the experience has shown us that it's much better this way than having to go through the motions of having a wave of smaller or less serious companies. I hope to be proven right, but history has shown that this is the best way of going about regulating businesses like this.

We had to extend this to other industries. Big operators have been asking for this kind of approach because it is slightly unfair on operators to start them off with a light touch regulation only for them to discover that the second phase and the third phase of regulation will be a big game changer for them. It's better to have very high standards from afresh, from the word go, so that everyone who wants to operate under that kind of regulation knows that they need to be quite serious and have a long-term view to what they are doing.

BF: How would you assess Malta's labor pool in terms of the financial services sector, and what kind of new gaps are we seeing in available talent that need to be filled?

George Vella: The situation is talent scarce. However, in the last 10 years we've managed to attract 85,000 new people from all corners of the world. To us, 85,000 is significant, especially when you compare it to the total gainfully employed people which is 250,000 in Malta. Today, it's close to one fourth of our gainfully employed people. Actually, I was not born in Malta. So that is filling in a huge number of gaps that have been created through the strong growth that we've experienced in the last 10 years.

We are trying to locally fill in the gaps. The skill gap is always something that is forefront in our strategy making. However, it's very clear that we will always have to rely on foreign talent to be able to sustain this kind of growth. This is not new to us. Possibly, if you look at Malta in the last 100 years, it is relatively new. But then when you see what Malta has been through in the last 2000 years, you will immediately realize that Malta has always been very dependent on attracting people. There is no one ethnicity that distinguishes the Maltese because it's not a pure ethnicity. We've always had people coming from Africa, from Europe, from Asia, and they came in waves. In the last 100 years, at one point, we didn't have net immigration, we had net emigration and you had a lot of Maltese leaving the island. Now we are in a phase when a lot of foreigners are being attracted to the island. It always goes into cycles. If you look at our surnames or at our DNA, it is obvious that we have been very dependent on people coming from other places, and it will have to continue that way.

BF: As the EU moves toward becoming net-zero by 2050, there has been a rise in sustainable finance opportunities. How has sustainable finance changed the paradigm of investments in Malta, and how are local companies taking advantage of the new opportunities it offers?

George Vella: We were laggards in the field. But 2023 will signal the real first affairs that will see a lot of movement in that area. We are, slowly but surely, convincing ourselves that the only form of finance that will be available for companies will be the sustainable finance. It has taken longer than in other places to come to the realization. But this year will signal the year when we start seeing even the local capital markets rising to the occasion of having sustainable finance instruments coming to the market.

In terms of other sources of funds, banks have ramped up in the last couple of years. But there is some sort of fatigue on the side of banks, having gone through the aftermath of the financial crisis (in which we did extremely well). However, the ECB as a regulator has increased its focus on regulating and on changing practices internally. In the last 10 years, four banks have sweated it big time, and with grey listing on top of that. So possibly they were also slightly lagging on sustainable finance, but we're seeing impressive strides.

If we go to the micro example, we already have a local bank that is giving very favorable rates on mortgages for home buyers who are choosing products which are much more sustainable than others: when they're choosing which home to buy, they are going for ones which have a much better rated EPC certificate which tells them what their carbon footprint will consist of. There are already banks incentivizing that kind of thing.

A couple of years ago, we had the bylaws of the capital markets changed to start attracting green bonds. This year will be the year when we start seeing things coming through. If you look at the Bloomberg rating of our listed companies, unfortunately they're not very high. We've seen a surge in interest saying, because if there is a graded test, Maltese will do their utmost to always do well in it; it's in our DNA.

I was at an event where the public listed companies were given this Bloomberg rating, and it wasn't a nice picture, because sustainable reporting is still not up to scratch. But we're seeing a lot of people now saying, "I want to change my rating, what should I be doing." They do this within that very initial phase, a very interesting one, creating a lot of new consciousness about issues.

Then the biggest challenges are from an infrastructure point of view that we need to address because of the 2030 and 2050 goals that Malta has committed to; it needs to invest heavily in to get there. We're seeing some activity there which we welcome with open arms.

BF: Malta's financial services sector is a well-known center for asset management, insurance and reinsurance, and private wealth for international markets. What markets are currently taking up the largest space in Malta's international portfolio, and what new and upcoming markets is the country targeting to continue its successful growth trajectory? How does the U.S. market play into this?

 

George Vella: One of the issues that we are still battling with is the fact that our major banks are finding it hard to find correspondent banking on the U.S. dollar. That is something that has not been helped in any way. They all have correspondent banking relationships on the U.S. dollar, but from time to time they had to change them because of the changing policies with the correspondent banks that allow them to trade in dollar. That is an area which will continue to take top priority. We still haven't got a sustainable and long-term fix on it, but efforts are being made to get that sorted.

In terms of the areas that you mentioned, we will continue maintaining for sure. That is even reflected in the marketing plan presented to the board this morning and that was approved. The new areas that we are looking at are firstly to do with what we call the low hanging fruit. There are some industries in Malta which have chosen to make Malta the natural home for operations, but from a finance point of view they are still not properly serviced. These are gaming and aviation. The ecosystem that has been created in Malta on gaming is something that possibly knows no parallels. All the major players say they cannot afford not to be here because they can find everything in the ecosystem that was created. The supply chain that they need to rely on is entirely set in Malta.

But then, from a financial point of view, they sometimes have to resort to banking with foreign banks. When they come to capital markets, they list all their securities in Sweden. Even with aviation this is what is happening. We've seen huge growth in the aviation register. We've seen the likes of Lufthansa, Ryanair, Wizz Air, setting up companies in Malta and having a significant part of their fleet registered in Malta; but there again, the aircraft leasing is very strong in Ireland and not in Malta.

Why have they chosen Malta? A very widely recognized journal of lawyers says that impounding an aircraft in Malta is possibly the most effective way that you can have it. This is possibly pegging on the Securitization Act that was enacted to attract fshipping, the maritime register. We have the biggest maritime register in the world, and it seems as if we're going to replicate that success in aviation. That has mostly to do with innovative legislation that we have that gives the peace of mind that if a lessor has an issue with the lessee; then impounding the aircraft in Malta is extremely effective, even though the register is very big and most aircraft lessors are looking at Ireland and doing business mostly in Ireland rather than here. If we manage to give them a wider service offering in Malta, it would be much easier, creating and strengthening a cluster around these companies.

There are other areas like capital markets. If you look at the native listings that we have on our local capital market and compare that to the native listings of Luxembourg, you will see that we have more native listings than Luxembourg has. But then, we have failed miserably in attracting international listings whereas Luxembourg has flourished with international listings. Those are also areas that we would like to see and explore even further: what has worked for Luxembourg and what could work for us to compete in that area.

Our financial services amount to close to 12% of our GDP, and we see no reason why that could not easily be doubled if we could be slightly smarter in the way we go about things, especially when you see that 60 years ago, Malta's economy was entirely dependent on the fact that we were a British colony. Since then, we have managed to diversify our economy so well that, in crisis after crisis, we've been all surprised how resilient the economy has managed to be. These sectors are financial services, gaming, aviation, education, tourism; you start mentioning them and we have quite a significant scale of operations in each and every one of those.

BF: You recently stepped up as chairman just last August and are taking charge at a really interesting time for both financial services and Malta's greater economy. What are your top three priorities as the new chairman of FinanceMalta, and what vision do you have for the local financial services sector in the next five to ten years?

George Vella: I`d love to see the financial services go through an increase again. If we work smart, there is nothing keeping the financial services from representing a much bigger stake share of the GDP. That's one: growing the sector in smart ways, and we've mentioned the number of ways how we could do it.

Secondly, finance being the guardian of the purse gives one responsibilities. Sustainable finance is one of those areas where it is incumbent to serve as an agent of change in all the other sectors, to ensure that, if we need, a cultural change in turning our collective efforts toward looking at a sustainable future for the next generation. Then the role of an organization like FinanceMalta is key in making sure that that cultural change happens. Therefore, we are actively seeking to see how we can redefine a role for FinanceMalta to be part of the change, because the stakeholders in this whole thing are numerous. You have to change the mindset of funders, practitioners, and operators in each and every industry, and you have to do this in a smart way. That is a second priority for me personally, and in the discussions that we have in the board, I think the board is behind me on that.

The third area is with the challenges that we have in attracting talent. With the level of labor intensity that we have in our sector in general, it is obvious that, if we're not going to embrace innovation, digitalization and information technology, we would soon find ourselves to be extinct. If you look at our industry, today it's 80% labor, 20% IT. That has to change because we can no longer rely on the assumption that we will always manage to attract enough talent. Today's workers have changed. If yesterday we could think of people who were trained up to a certain level and then stick them into an employment which would only use a percentage of that capability, then today people won't stick to that. If you are not going to give people a learning organization which would show them very clearly a path of personal growth, then you will soon lose them. You can only do that by relying more on technology. If you have repetitive tasks, you cannot expect people to continue doing those repetitive tasks. You have to see how to innovate, to ensure that you replace those repetitive tasks with technology and let them grow and add more value. Therefore, it is a struggle, but if we don't push ourselves to do that, that struggle will become obsolete much sooner than we expect.

If you look at what has taken up a lot of our energies in the last few years, it's compliance and money laundering. People doing it are really frustrated. For example, if we have a centralized identity system that would clear or not clear a person to do business in Malta, why should the banker do it, the practitioner do it, and then another person? Let's do it centrally; it's one center that is doing it. That's a simple example. In economies of scale, that would be efficiencies that would have in the entire supply chain of the financial services. This is a project that is already ongoing. MBR are doing it, and the idea would be that whoever touches with someone new coming to the country, we have a central place to check whether this guy is proper. It would cut expenses, and it would save so much time, because one of the things that everyone wants is time to market to be as fast as possible.

BF: What would be your final remarks to the readers of USA Today?

George Vella: The Americans have always been more comfortable to do business with Ireland and the UK. The UK has lost its flair because it's not part of the EU. Ireland's culture with the Americans is very big. In certain areas we have a lot of respect for what they do. But we believe that in certain instances we're slightly better than them in certain areas. We have a lot in common with the Irish: we're an island nation, we're very open to new business coming. If one had to give Malta a chance, there are some areas where the Americans will truly be surprised as to how novel and how modern our legislation is, and how effective doing business in Malta could be when compared to other jurisdictions like Ireland.