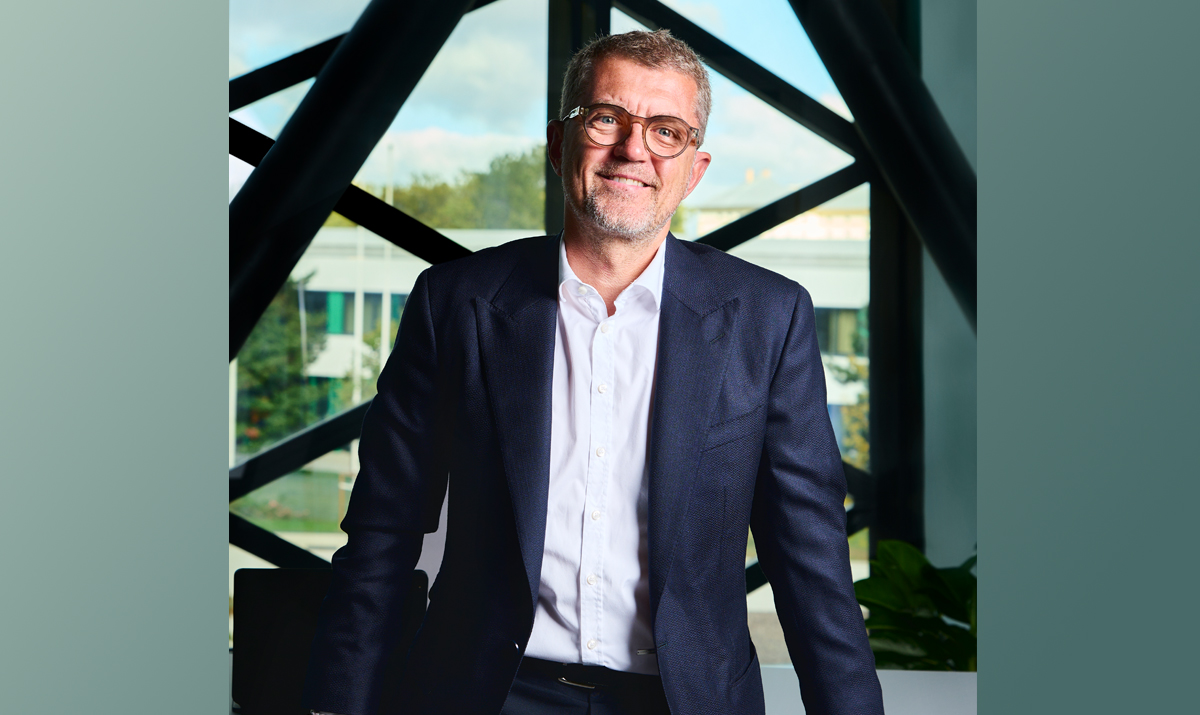 11 May

Interview with Gábor Ganczer, CEO of Hungexpo, Hungary

BF: Hungexpo is a leading exhibition and conferences organizer in central and eastern Europe and is now the proud host of the region's largest multifunctional exhibition and congress venue. As Hungexpo's CEO, you were awarded the Budapest Prize for your innovative leadership in the capital's commercial and tourism sphere. Could you give us an overview of the company, and its recent evolution, especially since your privatization? As an innovative CEO, could you share with us your strategic vision and goals for Hungexpo in 2023?

Gábor Ganczer: Hungexpo was quite lately privatized as a state-owned company. It was privatized in 2005 by the French group GL events.  Hungexpo, as a whole, was privatized from the management company: the land, the halls, everything. In the privatization contract, they undertook to invest roughly €20 million. GL events complied with the agreement, and they built a new multifunctional exhibition hall, Hall G. They refurbished the whole area, built two new entrance buildings, and constructed a covered passage to link all the halls so these could be accessed within a covered area.

Upon my arrival in 2009, the Expo still had the mark (or characteristics) of a state-owned company and all the issues that come with it; it was not an industry leader. We had to renew all the products of Hungexpo, which accounted for mainly organized exhibitions: 95% of the income. We have created a new business unit, a profit center, focused on international and national corporate and association events. At that time, the Expo had a turnover of around €8 million; it was a small company that was making a loss. Restructuring the whole company and repositioning all the exhibitions in 2009, in the middle of a huge economic crisis, was a major challenge. Clients were worried, events were cancelled, exhibitors did not come, etc., so it was a really difficult situation. But it gave us the opportunity to step back, consider our options for the future, and build our strategies. We repositioned all our exhibitions.

We now organize exhibitions in many areas, such as agriculture, construction, even fishing and hunting, or our travel shows, not to forget gastronomy events. Our show called Foodapest was struggling, so we stopped to organize it. Eventually, our French owner decided to import Sirha Budapest from Lyon, and it turned out to be a huge success. We celebrated its fifth or sixth edition, so it's a great product. It is indeed the center of the entire central European eco-sector. We have hosted the European Bocuse d'Or twice; I am proud to say that we are the first country to win it twice, so this is also great feedback on the work done here and with the Sirha Budapest product. We are also developing selectivity in hosting events. We organize a lot of congresses, for example, in the field of medicine, we have had the FIFA congress, and UEFA congress, we have organized a lot of product launches, such as KIA, and a lot of corporate and national events.

We have managed to successfully change the perception of Hungexpo, and now we have several national and international events. Then came 2015. After 5 years we started negotiations with the Hungarian government and convinced them not only to buy back the property but also to invest in our future. In my opinion, private investments are not reliable most of the time. We had to demonstrate the multiplicator factors of congresses and international corporate events as the decision-makers. Once they were satisfied with our reasoning the sale was completed. So here we are today, renting/leasing the land and the halls from the Hungarian state. Concurrently they also agreed to an investment commitment of €160-170 million for the redevelopment of the exhibition area, creating the new iconic building, which is now a symbol for Hungexpo. And finally, Budapest can be proud of its modern, multifunctional congress center.

BF: The global exhibitions and conference industry was confronted with many unprecedented challenges during the COVID-19 pandemic. Visitors' caution carried over to 2022, causing a 50% decline; however, people are becoming increasingly eager to return to live events. How has Hungexpo met the challenges posed by the pandemic, and how optimistic are you about a rebound in international events in 2023-2024?

Gábor Ganczer: The pandemic forced us to shut down on March 13th, 2020 until September 2021. Then we were lucky, as we could stage three large events: the Eucharistic Congress of the Catholic Church, the World Exhibition of Hunting, and and a Sustainability Planet Expo. These three were organized by the Hungarian government, so in the second half of 2021, we had 90% of our revenue from the Hungarian government. Normally this is the other way around: we have 10% from the government and 90% from the market. It saved our life. I can honestly say that they saved our lives.

The one and only positive thing during the pandemic was our timeline: we were able to finish the renovations of Hungexpo. Normally, it is extremely difficult to plan construction around events. As we were in lockdown, the project could proceed without any obstacles. There was no cohabitation between us and the constructors as we only used the offices, and they were able to move forward with the works effortlessly. COVID-19 was a complete shutdown for us, with zero business. It was unlike the financial crisis in 2008-2010, when the number of events was decreasing rapidly, but there were some things going on. During COVID, we had nothing. Needless to say, like everybody else, we tried digital exhibitions, digital congresses, and some virtual events, but financially these don't offer you the same opportunities, or connections as live events. We all felt that in-person events needed to re-emerge, and we were pretty sure about everything getting back to normal. I am also the president of the Federation of Hungarian Event Organizers and Suppliers, so we lobbied the government to get the restrictions reconsidered.

We had to convince the government and the whole tourism industry to intervene. Luckily, we were successful, which meant that we saved the jobs of all our employees. We have kept all our staff, even if sometimes we were forced to adjust the hours or salaries. We have succeeded in keeping everyone maintaining professionalism and know how within the company. We also explored new business opportunities. Eventually, we realized all these empty halls are just like film studios, therefore, we introduced Hungexpo Studios to the market. We survived the difficult time through film shootings, mainly from the U.S. The significant players here were Disney and Netflix. It was thrilling to welcome the movie stars.

Hungary is a fantastic destination for film shooting. Production companies can benefit from the existing financial support provided by tax incentives and a well-developed infrastructure. We are proud to be major players in filmmaking. Hungary was well known within the film industry for some time, and we even have some film studios, but we recognized the high demand and noticed that the studios were all booked out. So, we came to the conclusion that everything can be done on our premises, and somehow, we found a way to feed our supply chain, from catering to security to cleaning, etc. Thus, all our suppliers could survive. At the beginning of 2022, everything was in place and things were in motion. We kept this part of the business, and we are planning to keep it for a long time. It was a difficult task as we did not have much help; we did it on our own. We checked the well-established venues, hired an expert in this market, and contacted all the stakeholders. Due to all this hard work, we are now also considered a film studio.

BF: Since Hungexpo's big renovation project in 2021, Budapest can host international congresses of any size and is expected to become one of the top five conference destinations in Europe. What are some of the most significant additions the renovated venue offers, how will this refurbishment contribute to Hungexpo's competitiveness and market leadership, and which new markets will you target?

Gábor Ganczer: Previously, our focus was already on the association congress business, mainly in the medical field and international corporate events. Budapest is a very attractive destination for these clients. The lack of hardware made it difficult to catch this kind of business. There was a high demand prior to the renovation, however, the number of confirmed bookings was very low. We had to conclude that something must be done to improve our market share. We had to convince the government to build a congress center, as constructing everything in an exhibition hall from scratch is extremely costly (which is why Vienna, Prague and Barcelona always beat us to it). A business plan has been prepared. We commissioned KPMG to create a study for the Hungarian government on the additional revenues and taxes. We were thrilled when we got the go-ahead. Now we are seeing more and more confirmations for 2024 and 2025.

But we are realizing that there are two things which we missed. The first one is the pre-sales period which was supposed to be done in 2020-2021. We couldn't do it due to Covid, and later the war in Ukraine affected us. You know, we are a neighboring country of Ukraine. I can imagine a corporation in the States planning its next event: looking at the map and trying to figure out which destination to choose. Understandably, they would rather go to southern Europe, like Lisbon or to Barcelona, instead of Budapest, only hours away from Kiev. These days, the international corporate demand is below my expectation, and I am fully aware of the reasons behind it. But I also know that it will come back, so we should finish this thing there. The association business is recovering due to the nature of this business: they are choosing their locations for three, four, five, or even six years ahead. We are seeing a lot of progress.

BF:  Budapest is already an exceptionally attractive destination for conference and business tourism, placed 12th in the International Congress and Convention Association's (ICCA) 2021 ranking. What makes Hungary a prime destination for such events and where do the country and its capital stand out compared to other venues in central and eastern Europe?

Gábor Ganczer:  One of Hungary's key advantages is its accessibility and international connectivity. In addition, the atmosphere and the beauty of the city make it exceptional. There are plenty of hotels to choose, ranging from big, international brands to boutique hotels. It is an exceptionally safe environment with a reliable economy and impressive infrastructure already in place. Gastronomy, social life, museums, and culture can be all found in Budapest, and in my humble opinion, these all make our destination immensely attractive. Speaking of international congresses, Hungarian expertise, and the presence of Hungarian professors on international association boards is also a vast advantage. Hungarian knowledge and excellence are internationally recognized. We are very highly ranked regarding the excellence of the Hungarian proficiency. This is certainly an advantage for us.

BF:  In addition to its initial international presence in Italy, Romania, Turkey, and Slovakia, Hungexpo's strategic partnerships have extended its reach to 18 other countries, including Switzerland, England, and China. What is Hungexpo's strategy for finding new market opportunities, exhibitors, and visitors for Hungexpo, and how do your international agency and representative network contribute to this process? How important is the U.S. in particular?

Gábor Ganczer: We can look at this from two angles. We are a part of the international network of GL events, and our GL family supports us by promoting Hungary for exhibitions and other types of events. So, destination marketing is not only done from here but from other GL hubs. We also work with an international agent system. They are all over Europe advertising our products and we are doing some promotions for visitors abroad. But this we are doing locally.

The U.S. market is very important. It is the most important market for the film studios. The American market could be essential also for the international corporate segment, however now, just after COVID-19 and in the time of war, I understand why we are not able to attract U.S. clients. In the past, American clients were enthusiastic about our product and destination. Just recently, Lenovo's Hungarian subsidiary and IBM were interested in us. So, this market is critical. For the first time, we will be attending IMEX Las Vegas and planning other activities on the other side of the pond. GL events has a sales office in the U.S. and destinations are marketed by them too.

BF: In the drive to a greener future, conference organizers and businesses alike are making dramatic changes concerning the sustainability of their venues and events by looking to greener locations, supply chains, and renewable energy alternatives. How is Hungexpo incorporating sustainability and sustainable practices into its venues, events, and operations?

Gábor Ganczer: Together with GL events, we have developed a new ESG strategy. A strategy is also in place to reduce all energy consumption, not only because of the recent energy price increase but also for sustainability. We are taking steps to reduce our waste as well: we are reconsidering all the items we usually throw away after an event, like carpets. Ten years ago, you couldn't imagine an exhibition without them. Today we say no to carpets because it's no longer sustainable. We are working on ways to harness solar energy. The strategy is already in place, the next step is to implement it.

BF:  What would be your key takeaway message for the readers of USA Today?

Gábor Ganczer: Budapest is the destination to bring your events to, and if you are coming to Budapest, the only choice, the right choice, is Hungexpo. This applies not only to corporate events but also to film studios.