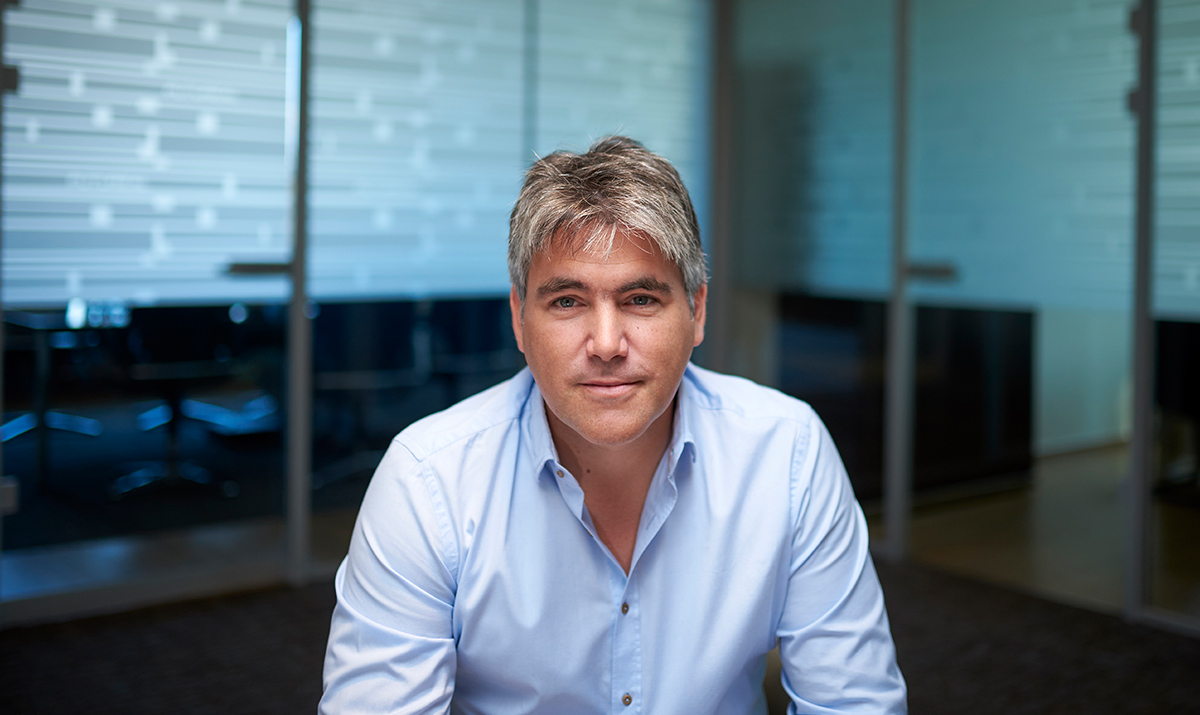 14 May

Interview with Gábor Futó, Co-Founder of Futureal Group, Hungary

BF: In the past two decades, Futureal has firmly rooted itself as one of central Europe's leading real estate developers and investors. Today, the group boasts more than 20 million square feet of completed projects, an impressive portfolio of over 240 projects across Hungary, Poland, and Romania, as well as Germany, Spain, the UK, and the U.S. Could you give us a quick overview of the group and of the major projects you are currently working on?

Gábor Futó:  We have been living and building up this company for the last two decades. Futureal, Cordia and HelloParks make up the leading real estate group currently in Hungary. Cordia has been the leading residential developer for the last 16 years and is now a European-wide diversified group with operations in eight different cities across five countries. One of them is Hungary, where we're working on some long-term, transformational projects. Our specialty is urban regeneration through developing large scale, mixed-use projects. The other part of the company, Futureal, is focused on commercial real estate. Futureal has become the market leading office developer in Budapest over the last decade. Our developments are tailor made to serve as mission critical headquarters for several Fortune 500 companies. For example, we are just going to hand over the headquarters for IBM for their local operations. We have just handed over the headquarters of Vodafone and of British Telecom. In our previous building, we have had tenants like Oracle and several leading U.S. enterprises.

In 2020, we started to cater to the logistics segment and set up an operation called HelloParks. HelloParks is certainly one of the most promising branches in our portfolio right now. We have assembled an amazing team that turned HelloParks into the market-leading industrial and logistics developer in Hungary in two years, with a pipeline of 10 million square feet of developments. Currently, HelloParks is responsible for 40% of all industrial and logistical development in the country that are for rent. Our investments have huge multiplier effects as they allow industrial companies from all over the world to find their home in Hungary and form industrial clusters. We must stive for cost and quality leadership to help make our country competitive in the international arena.

BF: What kind of potential do you see in the local industrial and logistics segment? 

Gábor Futó:  The industrial and logistics market in Hungary is booming because of what's happening in the world, and because Hungary occupies a central position in Europe. The COVID-19 shock has disrupted supply chains and marked the end of an era in which optimization, efficiency, and just-in-time were the main drivers of the global outsourcing movement. Optimized costs, optimized delivery times, and optimized stock massively burst out. All global companies are striving now to make supply chains more resilient, which increases the requirement for stock, and entices them to bring manufacturing and storage closer to home, the consumption market, where they sell their products. Meanwhile, we are seeing a political polarization of the world, with the East/West divide becoming stronger and stronger. The war in Ukraine, the sanctions, and the stress around Taiwan and China have major consequences on how we think about global supply chains. The economic and technological sanctions have made us realize that relying on China as the main supplier of certain technologies, and relying on Russia for energy, is becoming a major weakness to the West. Global companies are increasingly trying to relocate part of their manufacturing closer to home and to countries which are not in the Chinese sphere of interest. "China plus one" is the new trend. At the same time, Russia has become a no-go zone. So suddenly all this outsourcing must go to countries that are geographically closer, and more politically connected to the main Western markets.

Hungary and the whole of eastern and central Europe suddenly become even more interesting. Beyond fostering a highly supportive industrial policy, major grants and tax breaks, the county also offers a highly educated workforce, industry-friendly labor laws, and political stability. Besides, we have a huge cost advantage. Hungary has a strong value proposition for U.S. companies going to Europe, for European enterprises selling in Europe, as well as for Korean and Chinese businesses that realized that they have to be inside Europe to access those markets. I believe that we have ahead of us an era of accelerating industrialization in Hungary, even though it was already very strong before. It's accelerating the need for space, and the countries of eastern Europe are competing. We believe that this competition can only be won if we are able to provide extremely high quality, green, and readily available large spaces with full infrastructure next to major population centers.

BF: How is HelloParks positioned to capitalize on this trend?

Gábor Futó: HelloParks has become the leader in industrial developments, offering full service to all these companies that come in from the West or the East. We have just signed a second long-term lease with BYD, a Chinese electric car and battery company (boasting Warren Buffett as their leading U.S. investor), and Samsung has moved some major logistics operations to us. We have the largest pipeline by far of any developer. We have a pipeline of over 20 million square feet with a pipeline of 10 million square feet of warehouse space, logistics and warehouse space.

However, the country's growth is not only about the industry, it is also about brain power. As the leading office developer in the country, I can tell you that we have lots of Fortune 500 companies coming in and doing more and more value-added business. It's not only business process outsourcing anymore but increasingly R&D. There is a lot of great talent in the country. We are serving those interests. We are in negotiations with those companies, such as IBM, to whom we are going to hand over their headquarters now in Corvin Innovation Park, the last chapter of Corvin Promenade's success story in the heart of Budapest. We have been working with those companies for a long time and sometimes it's a very deep engagement because we need to understand their HR processes to design the right offices for them. They consider the country as a solid, long-term base. Several U.S. companies are establishing their European base in Budapest, ranging from medical sciences to financial services. They find that they can tap into the Hungarian talent base and benefit from a very reliable and highly educated workforce. So Hungary is not just about the hard manufacturing but also about innovation. U.S. companies are aware of how Hungarian scientists and engineers have contributed to numerous technological breakthroughs in U.S. in several fields, from nuclear science to computer science. They can access the next generation of talent here.

BF: How is the current context of high inflations rate and skyrocketing cost of construction materials impacting Futureal? What is your outlook for 2023?

Gábor Futó:  The cost of construction materials has surged during the supply chain disruptions and has been massively impacted by the energy crises as well. However, costs are normalizing now. The forint has been on a devaluation trend, however the whole commercial real estate industry, all the bank financing, and lease agreements are in euros. For the global companies, a devaluing forint can be good news as their HR costs are going down. If you look at the cost basis for the companies outsourcing here, most of these economic changes have resulted in a net improvement.

It's important to put things into context. What we see today is that construction costs are going down slightly because, obviously, all around the world new developments have slowed down and governments are cutting back. Moreover, the supply chain issues that created some of these massive increases have been mostly resolved. Commodity and energy prices are coming down, so, all together, we are expecting a fall in construction costs.

The real global issue for the real estate industry, especially the office sector, has been two other factors. One of them is the increasing interest rates in euro basis, which is something you have to live with and is not unbearably high. There was an overvaluation of real estate and now it's correcting. But we are getting back to normal. We are not getting back to the previous levels, and I'm living with that: a little bit lower leverage, more capital needs. The next big issues are work from home. It is still a global question for the office market: how much hybrid work will impact the office use in the long term? I do think there will be less office development going forward than before.

American companies will continue to come here and use Hungary as a base for outsourcing, of even higher value-added parts of their operation. Nothing has changed, and I can assure you that if there is demand, we will build great, fully outfitted green office spaces to facilitate their operations.

BF:  Your newly established investment and asset management business has now moved toward becoming a major international investment and asset management company starting with projects in Poland. How are you positioning yourselves as the partner of choice for institutional investors seeking value-added and opportunistic real estate exposure?

Gábor Futó:  We have hired the leading team of central European value adding investors to be our investment partners. They have done the most deals of office repositioning, for example, usually with companies like Goldman Sachs as their investors. We have all those transactional capabilities now in-house, and experience working with those investors, but coupled with what most of the other private equity shops miss: which is the top 10 office developer in Europe. We can undertake deeper repositioning projects. We don't have to rely on third party partners, and we can do it in house. Today we see a huge value add in the transformation of out-of-date office stock into modern, green office space. There is going to be a lot of retrofit and repositioning all around Europe, because the current stock is environmentally inadequate, even to point of being illegal to lease.

We would like to spearhead the greenification and green transformation of the real estate industry for the next decade. We think that this is going to be a much more difficult job than people, especially regulators, assume. It will require deep capabilities in development to pull it off. Our investors will not only benefit from our ability to source cheap deals that some others can't necessarily do, but also a deep expertise in handling those real estate assets when they have to go through a once in a generation transformation into a newly environmentally compliant, Class A office building. That's the target. I think we are on the right side of history with this strategy. The environment is in grave danger, unfortunately. We must do something, because real estate is responsible for around one third of the greenhouse gas emission, directly or indirectly. Naturally, the regulators will push this industry to become greener. This is going to be the largest shock that the real estate industry has seen recently. Its impact will probably become bigger than what e-commerce had on retail. Maybe we will have to internalize all the costs and we, as an industry, scale the capabilities to implement that change, but we will be a catalyst of that.

BF: Sustainability is really at the heart of your projects. Tell us how Futureal Group is incorporating sustainable practices into its services and operations. Concretely, to what extent are you trying to innovate when it comes to sustainability and promoting better sustainability practices?

Gábor Futó: We built the first BREEAM Excellent and Outstanding logistics building in Hungary, for example, and our office buildings are very highly certified when it comes to sustainability. If you do anything new or if you renew any buildings that are out of date, you must do the most in environmental standards today to create future proof assets. But at the same time, you need to create office space inside that is creating a competition for the home. The office has to be better than the home. Otherwise, why would you come to work in this new world? Our Well Platinum Certification is a reflection of our actions focusing on the people. Our BREEAM certifications are quantifying our focus on the environment.

Our biggest new project in Hungary is Marina City, which is going to be the largest new project in the country. It's in Budapest and we have 1.2 kilometers of Danube shore, direct access to the river. In Budapest, you generally don't have any access to the Danube because there is a road ahead of you and there are no buildings available next to the river. Our customers will be fishing from our balconies! This outstanding urban regeneration project is going to feature more than 3,000 apartments, 100,000 square meters of offices, direct access to the Danube, beautiful views of the Danube and the Buda Hills, metro access, and a full-service environment with mid-rise buildings. I hope it's going to become one of the best places to live, work, and play in Budapest, just like Corvin Promenade became. In this development, we are going to achieve the highest energy rating for every single building that Budapest has seen, AA +. The whole project will have zero local emissions. We are going to use air-to-air and ground-to-heat pumps, solar panels, etc. to generate all the heating and cooling. We are incorporating all the latest technology to our office buildings that are related to the environment. We are going to be much better than the near zero standard and will have no local emission. That's the new standard. If you do new buildings, do them really well. Sustainability is in our DNA.

If you are an international company that needs to meet its sustainability and ESG standards, you must have a really green office building. Today there are not many of them. We can achieve better environmental results and obviously better internal results than any other renovation or construction; that is the driver of new development. We must be the leader in that.

BF:  Where do you see the turning point for the real estate market at large in Hungary? What do you see as the key trends in the next five years? Do you think we will have a transformed industry, incorporating more sustainable practices, more innovative materials?

Gábor Futó: The environmental aspect — energy efficiency, carbon emissions and embedded carbon — will be major drivers, and not just because the regulators are demanding this. One of the biggest trends is that we have to adjust, and the process will be much more expensive than people think. People will not make money on offices for 10 years if they are not sustainable because all those costs will come back to harm them. The office market is the most difficult right now because it has to adjust to hybrid work, which is massively transformational, and become green at the same time.

Now we don't have to work in offices. We work in a home office, and it doesn't really matter where you are. The latest technology has made it possible. COVID-19 made us switch at the same time and make it acceptable. We have tried remote working and it worked for humanity, so this has a massive impact on the offices.

Becoming green will be the second biggest impact on the offices. The financial burden of upgrading buildings to a level at which we are not contributing to the destruction of our planet will be put on the real estate industry by the regulators. I think that cost is currently underestimated. It's a blind spot for many of the investors. It's not just a few percentage points of your income. It's all your income for years to come, and that must go into the building to make it planet friendly

Over the next 10 years, the focus will be on hybrid work redefining what offices are and the environmental aspect redefining our obligations toward our planet. The next 10 years after that is going to be about AI completely redefining what jobs are and, thereafter, also what it means to be human.