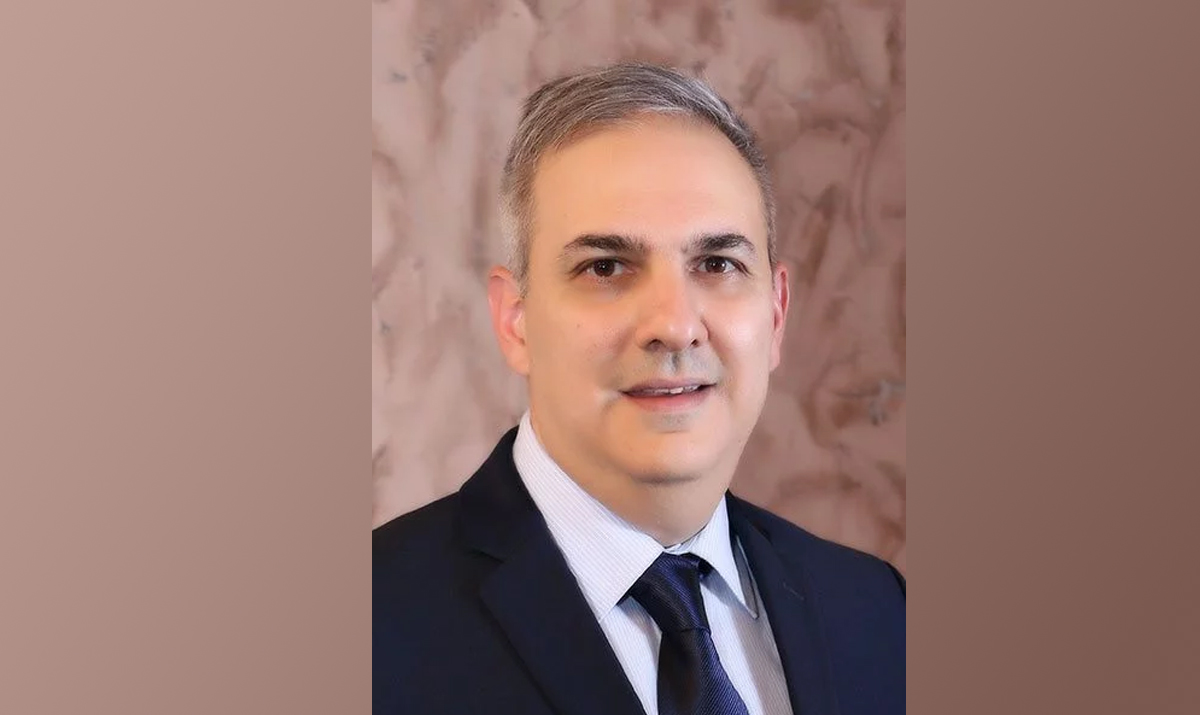 30 May

Interview with Fouad Eid, Vice-President of Europe, Middle East and Africa, ChampionX

What milestones has ChampionX passed since it was established, and how is working to create value for Oman?

Initially, we set up our operations here as part of the Dover Corporation. We were the fourth company to register under the free trade agreement between the US and Oman. This was in June 2010. Our first order of business was to build a facility to manufacture one of our products here in Oman for the Omani market and the region. We chose to set up our manufacturing facility in Salalah, and since then our business has been growing in both manufacturing and services segments. Our manufacturing facility is leased by Public Establishment for Industrial States, or Madayn, and is located about a kilometer and a half from the Port of Salalah. We chose that location because we are close to the port. We import raw steel materials from factories in the USA that we cannot purchase locally. We use a direct shipping lane from the Port of Houston to the Port of Salalah. We also use the Port of Salalah to export our finished products to the region, mainly to Saudi Arabia and Bahrain. The Port of Salalah has been an essential part of our decision to open our manufacturing plant in Salalah and is an integral part of our business.

The Dover Corporation energy segment spun off from Dover and became Apergy. In June 2020, it merged with Champion Chemicals to become ChampionX. We have been working together as one company to improve our products and services. Today we provide different types of artificial lift products and services and oilfield chemicals to help produce our clients' wells more efficiently. We provide digital solutions to monitor and optimize wells for each form of artificial lift. These digital solutions help companies improve downhole systems and processes as well as chemical injection. They extend the life of wells, lower operating expenses and minimize environmental impact. We collaborate with customers on in-depth analyses and optimization of their operations. We have a worldwide manufacturing facility, two pump facilities and a sales office in Oman, and our local footprint continues to grow.

Our manufacturing plant is the first of its kind in the region. It contributes to the Oman economy, as do exports to other countries such as Bahrain and Saudi Arabia. We purchase most of our consumables locally. Our manufacturing of artificial lift products in Oman also helps generate a positive awareness of the country's pro-business climate. Additionally, we see the value of hiring and training young Omanis as there is a significant talent pool in-country. There are also opportunities to partner with universities. For example, we have developed a strong relationship with Salalah College of Technology to ensure we have highly qualified personnel for our operations. We also have a technical cooperation with Dhofar University to test our materials. The ChampionX team in Oman was recently recognized by the Oman Society for Petroleum Services with its Best Large Contractor in the Energy Sector award in the category of Omanization. Our Omanization levels are 95% in our services joint venture and 60% in our manufacturing and products vertical. Of our 200 employees in Oman, 95% are Omani citizens.

ChampionX wants to be part of the growth of the oil and gas industry, take advantage of the energy transition, and continue to invest in the creation of in-country value. We have strategic priorities to manage sustained growth of our portfolio. One of these is decarbonizing oil and gas operations. Our technology relates to production chemistry, digital technologies and artificial lift solutions. We are in a unique position to help our upstream and midstream customers reduce the carbon intensity of their operations. A large part of our portfolio is not just offering artificial lift products and services, but also offering production chemicals and combining and creating synergies to efficiently improve our clients' production and operations. This includes specific technologies that combine our digital offering with our chemicals portfolio. We provide our clients in Oman with 30-60% greater efficiency so they can reinvest in their operations.

What is the company doing to help lessen carbon footprints in Oman and around the world?

In 2021 we acquired a company called Scientific Aviation, which is a leader in emissions monitoring. We are strengthening our portfolio with strategic acquisitions and technology investments to build our capabilities and accelerate our progress in this field. After adding Scientific Aviation's emission detection and monitoring capabilities, ChampionX launched the Advanced Emissions Research Labs to focus on applied research in emissions. We intend to become an industry thought leader and global center of expertise for methane emissions while continuing to offer capabilities for monitoring emissions from planes, drones and continuous fence line systems. Our continuous fence line monitoring system, SOOFIE, is considered a market-leading solution in its category. It helps our customers reduce methane leaks and emissions. We are just beginning this business in Oman and are actively participating in trials. Several clients are interested.

Internally, ChampionX does year-on-year calculations of our carbon footprint around the world and looks at ways to reduce them. We have established an internal greenhouse gas emissions workstream to find the boundaries of our scope one and scope two emissions. We want to baseline our greenhouse gas emissions across our organizational footprint and then set production targets for our emissions. Likewise, we would like to develop an appropriate measure of our scope three emissions and the impact of our downstream operations. We want to do our part to help the environment and promote sustainability. We believe our most significant contribution to reducing the industry's carbon footprint will come from providing our customers with equipment and technologies that help to reduce their emissions in their operations.

We are embedding our environmental, social and corporate governance ethos into our work to help our customers responsibly maximize their operations in terms of production and reduce their operational footprint. Implementing waste reduction efforts and finding innovative solutions for efficient usage of resources is part of our day-to-day operations. We recently had a regional continuous improvement conference in Dubai where we invited everyone from the eastern hemisphere to participate. We shared ideas on how we could make our operations cleaner and more efficient.

What is being done to increase the visibility of Oman as a market for both inward and outward investments in the USA?

I am vice-president of the Oman American Business Center, which continues to promote Oman as an investment destination through webinars and workshops. We are also looking at supporting trade delegations, both US companies investing in Oman and Omani companies exporting to the USA. Oman is one of only four countries in the Middle East with a free trade agreement with the USA. The agreement represents an excellent opportunity for Oman to enhance its trade with the world's largest economy. We have seen progress in terms of trade between the two countries. Oman has had a trade surplus with the USA, especially over the last few years. However, there is room for enhancing bilateral trade between the two countries. There is a lot more to do. It is crucial that we grow knowledge and visibility in the USA of Oman as an exciting and essential investment destination. The country contains plenty of opportunities for US investors, both in and outside the oil and gas industry. Oman has a very strategic location in the Gulf region, a stable governance and a robust economy. The recent opening of the Invest Oman office is helping showcase what Oman has to offer.

What are your top priorities for ChampionX as it moves beyond 2023?

We predict a buoyant oil and gas market. Our energy business will continue to grow as more investment is put into existing and new assets to up production. We see demand for oil and gas increasing in the next two to three years. In the medium term, we need to invest in training our personnel and hiring and training local employees. ChampionX hires from the countries where it works. Part of our mid-term goals is also to prioritize sustainability. We want to not only invest in growing our business but also do so responsibly. We want to continue to engineer chemical and mechanical solutions to reduce emissions. We incentivize our engineering teams to think green in the technology development process. For example, we introduced the industry's first methodology to calculate the carbon footprint of our oilfield chemicals.