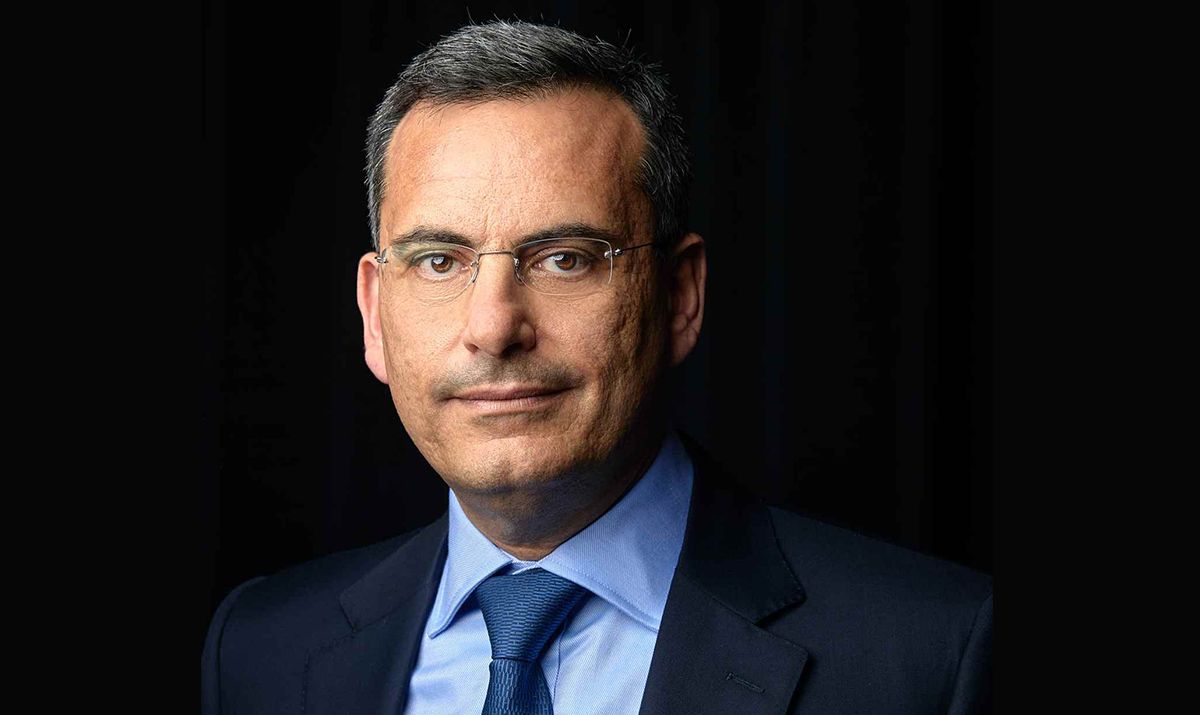 21 Nov

Interview with Evgenios Evgeniou, Chairman of Invest Cyprus

BF: After the impressive rebound of the Cypriot economy in 2022, economic activity is expected to remain steady amid persistent inflationary pressures, rising interest rates and the Russia-Ukraine conflict. How has Cyprus managed to navigate the series of challenges we've seen post-pandemic, including the sanctions against Russia and the galloping inflation and high energy prices?

Evgenios Evgeniou: Our economy has once again demonstrated its resiliency despite the challenges. With 5.6% growth in 2022, it was one of the highest growing economies in the EU. This year, growth is expected to be close to 3%, significantly higher than the EU average. This is down to the targeted support that was given during the pandemic to businesses and households and the continuous focus on growth, including on attracting foreign investments.

BF: What will be the key drivers for growth and stability in the medium-term?

Evgenios Evgeniou: The new companies that arrived over the last couple of years are part of our ongoing focus to attract high specialization enterprises and talent. Key investment areas include green transition, digital infrastructure, health and education, but the largest traditional drivers of growth remain shipping and tourism.Together, these are building an economy that is more diverse and resilient.

BF: How is the government and leading institutions like Invest Cyprus positioning the country in the global investment community? What are your main selling points compared to regional peers?

Evgenios Evgeniou: Firstly, I wish to highlight that Cyprus ranked third in post pandemic recovery in foreign direct investments (FDI). Our national strategy, Vision 2035, is an action plan that aims to make us the best place to live, work and do business. Our strategy at Invest Cyprus is aligned to this. Cyprus offers investors economic and tax stability, a robust regulatory framework, a common law system, access to the EU market and proximity to Israel and the MENA region. But beyond these, what investors tell us makes Cyprus attractive is the quality of life and the security in the streets which makes it a great place to live and work.

BF: What are some of the challenges that remain to be overcome and, particularly, what are some long lasting misconceptions that international businesses may have of Cyprus?

Evgenios Eugeniou: Cyprus is already in a new chapter, thanks to the country acting decisively and firmly to address legacy issues. In terms of banking and financial services, Cyprus has improved significantly over the last few years. Our banks are well capitalized and have very high liquidity. The country's credit ratings are investment grade with a positive outlook. The most recent country assessment by MONEYVAL [The Council of Europe's Committee of Experts on the Evaluation of Anti-Money Laundering (AML) Measures and the Financing of Terrorism] on AML compliance is positive. Cyprus is also supporting and enforcing Russian sanctions and is closely cooperating with US authorities on this matter.

BF: Education is one of the main focus areas for the government. What sort of investments you are looking at in this sector?

Evgenios Evgeniou: Cyprus has the highest percentage of university graduates in the EU and we offer three state-owned universities and nine private universities. The state-owned universities and some of the private universities place highly in international rankings. Several students from abroad, including the US, study at our medical schools that have been set up with foreign investment. The quality of research is also excellent. Out of the 37 Centers of Excellence for Research in the EU, seven are based in Cyprus. Our national strategy includes attracting technology companies and our ambition is to create similar clusters in other fields. We need more STEM (science, technology, engineering and maths) graduates and to invest in the skills needed in the future employment market. Furthermore, there is a shortage in secondary, primary and even nursery provision in English-speaking schools and this has created opportunities for further investment to enhance the capacity of the education sector to serve the needs of new companies and their families coming to Cyprus.

BF: Invest Cyprus' five-point mandate includes advocating reforms and incentives to ensure a policy that favors business and the investment climate. Could you share with us some of the key business and tax incentives that have been spearheaded recently and the impact of these measures? 

Evgenios Evgeniou: The new strategy to attract high specialization companies and talent includes certain incentives. Skilled employees here enjoy a 50% reduction in their income tax rate, there is a fast-track process for relocation of staff and for setting up, including facilitating placements to schools for children and work permits for spouses. These benefits can be transferred from one company to another.

BF: With the financial services sector having more than €11 billion in Assets Under Management and in light of Brexit and other movements, how can Cyprus position itself as a true finance hub?

Evgenios Evgeniou: Cyprus is establishing itself as a fintech hub. This is because Cyprus combines the advantages of being a prominent business services center and a growing technology cluster. This cluster is supported by the EU's regulatory framework and initiatives such as those launched by the Cyprus Securities and Exchange Commission and the Central Bank of Cyprus that allow companies to test innovative new technology. That's where we believe we can find a niche. Beyond that, Cyprus is developing as an alternative investment fund jurisdiction within the EU.

BF: Cyprus has impressive digital infrastructure and was the first EU country to be fully 5G covered. What is InvestCyprus doing to promote the country's tech entrepreneurs for global investment?

Evgenios Evgeniou: Our promotion strategy is targeted. We organize events for technology companies that are considering Cyprus as one of their options, alongside facilitating visits here and offering significant relocation support. Recently we hosted 55 companies, during which they had the opportunity to have their questions answered and to visit companies already on the island to hear from them directly about their experience.

Our role goes beyond promotion and attracting businesses to Cyprus: we also support and facilitate their relocation and we provide aftercare services, staying in touch with them, working with government departments to address any issues. When people come to Cyprus, we want them to feel welcome and we want them to stay and become ambassadors for the country.

BF: Cyprus has been a key player in driving forward the EU Green Deal and the country is transforming into a sustainable economy, with over €1 billion budgeted for its transition through 2027. How can Cyprus be positioned as a testing ground for many of these transformative green technologies?

Evgenios Evgeniou: There is a big drive for the green transition of the country in line with EU goals. There has been progress, but there is still some way to go. We have research centers focusing on renewable energy production and storage. There is an opportunity to commercialize this research. We also have a bank of projects on green transition that are licensed and mature that investors can consider.

BF: The government has taken significant steps to attract interest from international investors in the real estate sector. How do you see interest from new market segments, including the US, pick up around Cyprus? What kind of specific opportunities would you like to stress for US investors?

Evgenios Evgeniou: Our priority geographies beyond the US are Israel, the Middle East and Europe. When investors come to Cyprus, they can, of course, take advantage of the high-end real estate projects that exist, like the marinas, golf courses and holiday houses.

BF: Given the changing nature of tourism, how are you looking to also attract more tourists from high-spending markets like the US?

Evgenios Evgeniou: Many US tourists travel to Greece and to Israel for holidays; as Cyprus sits between those two destinations, there is an opportunity to introduce Cyprus into that well-worn travel route. Cyprus in many ways is a hidden gem for US tourists. Beyond beautiful beaches, cool mountains and picturesque villages, Cyprus has a rich historical and cultural heritage of great interest to US tourists who will also experience our Mediterranean cuisine and warm Cypriot hospitality.

BF: What are your main objectives and what would you like to achieve as Chairman of Invest Cyprus?

Evgenios Evgeniou: Our strategy focuses on creating clusters of high specialization companies in Cyprus. My ambition is for the technology cluster to grow and become a sustainable sector of the economy and to develop other clusters, such as in the biomedical sector. We also work hard to promote investments aligned with the green and digital transition as well in education, health, tourism and the development of the regulated financial services sector with alternative investment funds and fintechs. Ultimately we want to make a positive contribution to the national strategy. To create a more diverse, resilient, sustainable economic growth model that will create good quality jobs for our thousands of university graduates.

BF:  What is your final message to the readers of USA Today?

Evgenios Evgeniou: Take a closer look at Cyprus. Many people in the US might not be aware of us or may only have vague perceptions of the country. There are so many advantages to making Cyprus their EU base with proximity to Israel and MENA. We would welcome US companies considering moving or expanding their operations to come and see for themselves. It's a great place to work and live.