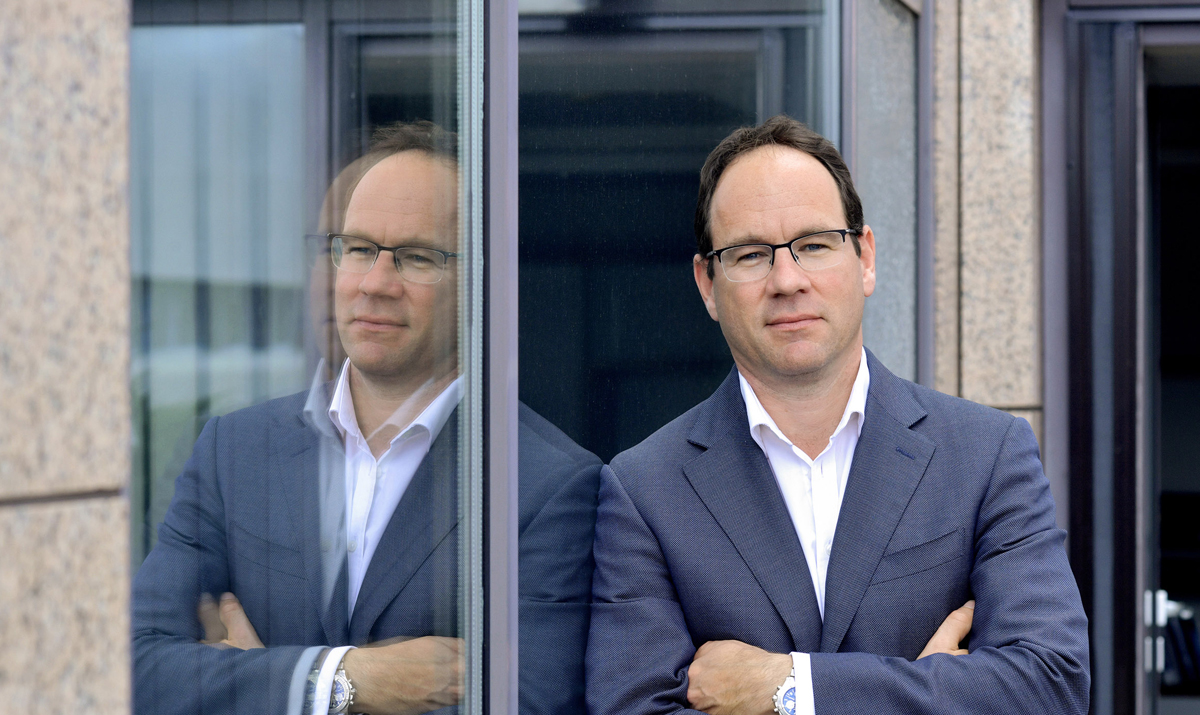 11 May

Interview with Dr. Pál Simák, Chairman & CEO of CIB Bank, Hungary

BF: Amidst the onslaught of geopolitical conflicts, pandemic impacts, and inflationary pressures, Hungary saw steady economic expansion in the past two years and GDP growth of 7% in 2021 and 6% in 2022. Reflecting on the last year: how resilient has the Hungarian economy been in the face of the many crises of 2022, from the war in Ukraine to the energy and inflation crises and supply chain disruptions?

Pál Simák:  In the first half of the year Hungary was still on a very robust growth trajectory after the Covid pandemic situation. We had a very quick rebound and were all very optimistic at the beginning of the year that we could outperform. Typically Hungary has outperformed the EU average of GDP growth by 2-3%, so this seemed to be in the cards again for the first half of 2022. This was largely fueled by domestic consumption. There were quite a lot of people with money saved up and domestic consumption was strong, with investments quite prominent. The second half of the year, things changed or slowed down. This is why the average is 6% and not 7%, 8% or 9%, because the second half was somewhat slower. For 2023, we expect a stagnation in terms of GDP growth, so basically a flat growth which is 0%, a flat GDP level. The first half of 2023 will be the continued slow down. It will be negative GDP in the first half and then it will rebound and grow again in the second half.

The good news is that I don't see anything beyond a one-year issue. I believe that within one year, we will be beyond the problem and by 2024, we will be back to 3-5% growth going forward. The biggest issue is inflation for the next couple of months: it will be close to 20%. I think it's one of the highest in the EU. It will take quite a while for this to subside. Even though it might come down in the second half of the year, close to ideally single digit levels, year on year, I think it will still be close to 16-17%. Despite the improvements in inflation, we will still have a higher-than-average inflation rate than we did last year because it came from a very low-rate last year. This will impact the fiscal policy of the central bank and there is no room currently in the fiscal policy or the monetary policy. The central bank cannot reduce rates for the time being because it needs to fight inflation, so lending and consumption will slow down. Simultaneously the government will restrict major investments from the state budget into stimulating domestic consumption because they need to keep the deficit in order.

BF:  CIB Bank is one of the eight largest banks in Hungary, serving its economy since 1979. Can you give us an overview of the bank, of your strategic goals, and priorities on your agenda for 2023?

Pál Simák: The CIB Bank has been around since 1979, so we are coming to our 45th birthday. In 2008 we had a merger with Inter-Europa Bank, another Italian-owned bank following the merger of the two largest Italian banks, Banca Intesa and Sanpaolo-IMI. Subsequently, Intesa Sanpaolo was created in Italy and for us, the two subsidiaries, we had this merger, too. We have 100% shareholders in Intesa Sanpaolo Group, the biggest bank in Italy (and one of the biggest in terms of market capitalization in Europe). Belonging to a large, pan-European group enables CIB to harness significant synergies, and take full advantage of Intesa Sanpaolo's distinctive strengths, notably under the financial, operational, technological, and organizational profile.

What distinguishes us in the Hungarian market is our focus on innovation and digitalization. We are probably the top bank in Hungary in terms of penetration of digital customers. We have a centralized digitalization strategy for the group's subsidiaries in the region and we are the bank where the new components are launched first. Therefore, there is a benefit to our customers receiving innovations or the new developments in the digital solutions. The second thing that sets us apart is that, from 2008-2010, we went through some turbulent times, as many banks did in the region, but we had a very prudent focus on risk management and, therefore, by now we are one of the banks in Hungary with the lowest delinquency rate among customers, so it's a very safe and resilient bank.

We have about 6-7% market share in all the relative segments. We're a universal bank in the Hungarian market. The culture of our bank is very engaged, motivated, with a team-based approach. The culture of our bank is quite inclusive, empowering, and a good place to be.

 

BF: Despite facing unprecedented challenges, Hungary's banking sector's revenue totaled €2 billion in 2021, effectively doubling its 2016 figures and underscoring the sector's crucial role in sustaining the Hungarian economy. How do you view the role of the banking sector in the current context to support businesses and individuals through this crisis, and how is CIB Bank helping, in particular?

Pál Simák: As for the customers, we believe that one of the key enablers for CIB to fulfil its role within the financial sector is the gradual implementation of ESG aspects in our operations. We were able to grow last year a total loan book by 15% in 2022 that is slightly outperforming the Hungarian average already. We're providing loans to all the customers faster than the average bank in Hungary. This is one way of supporting customers. Secondly, we have certain products which we are giving which are financially incentivizing individuals in terms of mortgages and corporate, focusing on energy efficiency. We provide preferential pricing for mortgages for private individuals, or for corporations that are investing in renewable energy or these types of products. We can support them in becoming more self-sustainable in this type of environment by supporting them on the financial side with these types of products.

Aside from helping businesses and individuals, we are also supporting our employees. We're focusing on consolidating our activities. We recently sold one of our headquarter buildings and centralized operations in one building as a reaction to the post-pandemic way of working less in the office. From a cost-saving point of view, it's a big advantage of course, while also offering a completely new, collaborative working environment for our colleagues. The inflation brings with it a strong pressure on salaries, so we provided financial support to all our colleagues to help them in this difficult inflation; everyone got salary increases to compensate.

BF: The pandemic galvanized extraordinary development and innovation in traditional business models across various industries, not least in the banking sector. Considering the new challenges financial institutions are now anticipating, what are the main threats and opportunities for Hungary's banking industry, and the most relevant long-term trends you see forming due to the inflationary context?

Pál Simák:  The biggest transformation that happened was driven by the pandemic. I don't think the current situation is really bringing in a lot of new transformation needs that have not been on the agenda up until now. Probably with the high interest rate environment in response to the high inflation rate, the return on investment for customers is becoming increasingly relevant because when interest rates were very low, you couldn't get a return on investment because nothing was paying interest. For high interest rate markets, the importance of wealth management is an increasing priority, providing advisory services to private individuals on how to manage their money in a smart way that still matches their risk profile but maximizing their return on investment. This is a new element that is becoming relevant for customers and, therefore, for us as well.

The second one is optimizing this new way of working which started off during the pandemic, working from home or working from the bank. In our case, currently our requirement is for colleagues to work 40% of the time in the bank and 60% from home. The challenge here is to maintain the engaging, collaborative corporate culture, with 60% home office time. How does one integrate new colleagues joining our bank who have not worked here 100% in the office previously.

We have a big focus on programs that drive a stronger adherence or commitment to the bank that is not just purely financial, and this is through certain services, health-related measures, and personal development related topics.

BF: Can you point me to some of the key innovations CIB has introduced over the past couple of years? How do they stand out in the market?

Pál Simák:  One of the things that is unique on the Hungarian market is instant payments: it is very specific to Hungary that you send money and then, in two seconds, it shows up on the other person's account. This is very innovative and is now supported by further QR code payments, so I think it is revolutionizing the payment market in Hungary. For CIB specifically, the fact that we have more than 80% digital penetration among our customers gives us a very high affinity with our customers who use these channels. We were one of the first to introduce this and, today, about 45% of our total sales is done through purely digital channels. We have personal loans that you get through your mobile phone in seven minutes, from the time you initiate the loan until the time it gets dispersed. We also have current account opening with your mobile phone, which is now a given. This is a selfie-based account opening but is also now something that is becoming more common.

One thing that we are now experiencing that is helping a lot is remote signatures. The mobile phone is used as a device in which you get documents, you sign documents, and then store documents. You can start a process in the branch, but you don't need to finish there. Once you go home, you think it over and in a couple of clicks, your contract is done. Remote contracting and remote signatures are very innovative. Now we have the fully online mortgage process which may be one of the first ones to be introduced on the Hungarian market. You can apply for a mortgage with the entire process fully online, and only come in once to sign the final contract (because of the special notary needed that has to be signed physically). But aside from that, it is purely digital.

BF: To what extent do you foresee digital technology and fintech development continue to drive innovation in the financial services industry in Hungary? To what extent is CIB Bank working with fintech companies?

Pál Simák:  There are fintechs in all aspects of the market. For us, we view fintechs more as partners. A lot of the digital solutions that we provide are not just developed by ourselves, but they are integrating certain fintech services and tools. For us, it is a win-win situation that we leverage on their competency, incorporating them into our day-to-day offerings. I think this is the way we optimize. Certain parts of the business and certain parts of the activities can be leaving us to fintechs, but I think the good news is that it provides good competition and motivates us to rethink and improve our digital offering more than what we would do on our own.

BF: With experts now anticipating the "era of cyber-attacks," what is CIB Bank's strategy for beefing up against cyber-criminality while increasing its digital services and presence?

Pál Simák:  The two come hand in hand: the more you have a digital presence, the more you have to be careful. Digital hackers and fraudsters are becoming more and more innovative in how they attack. A large part of our counter activities is education, so we are investing in educating our customers through campaigns, through direct messages and much more. In parallel, obviously we also constantly invest in state-of-the art technical solutions around firewalls, monitoring systems and fraud systems. These are done together with our parent company, and it is a holistic solution that we have for all our channels.

BF:  In support of a greener economy, Hungarian banks are increasingly prioritizing green and sustainable finance. This is true also of CIB Bank, which has shown strong commitments in that regard. What are your thoughts on the potential for green finance in Hungary, and what role and place should be allocated to sustainable finance in the future?

Pál Simák: Green finance comes from many dimensions. One, it is part of our core part of our strategy in Intesa Sanpaolo Group and, subsequently, for us at CIB Bank. But what adds to this even more is that the Hungarian Central Bank is very committed to green finance and the whole ESG ecosystem. We have very strict rules and expectations from our central bank on how to comply with these expectations. It has many aspects. One is that we are developing an ESG scorecard solution for corporate customers and will be using it almost like a credit score to assess their credit worthiness. From the regulatory aspect, we have a strong push, and from a product perspective we are also focusing very much on financing renewable energy related projects; we have engaged ourself significantly in this regard in the past year, and it will remain a very clear strategic focus to provide funds for these types of activities.

BF:  Do you have a final message for the readers of USA Today?

Pál Simák:  If somebody would like to invest in Europe or, more specifically, Hungary, then CIB Bank is here as a potential partner with a strong focus on customer care, historic presence, innovative solutions, and supported by the financial strength and capital solidity of our parent company, Intesa Sanpaolo.