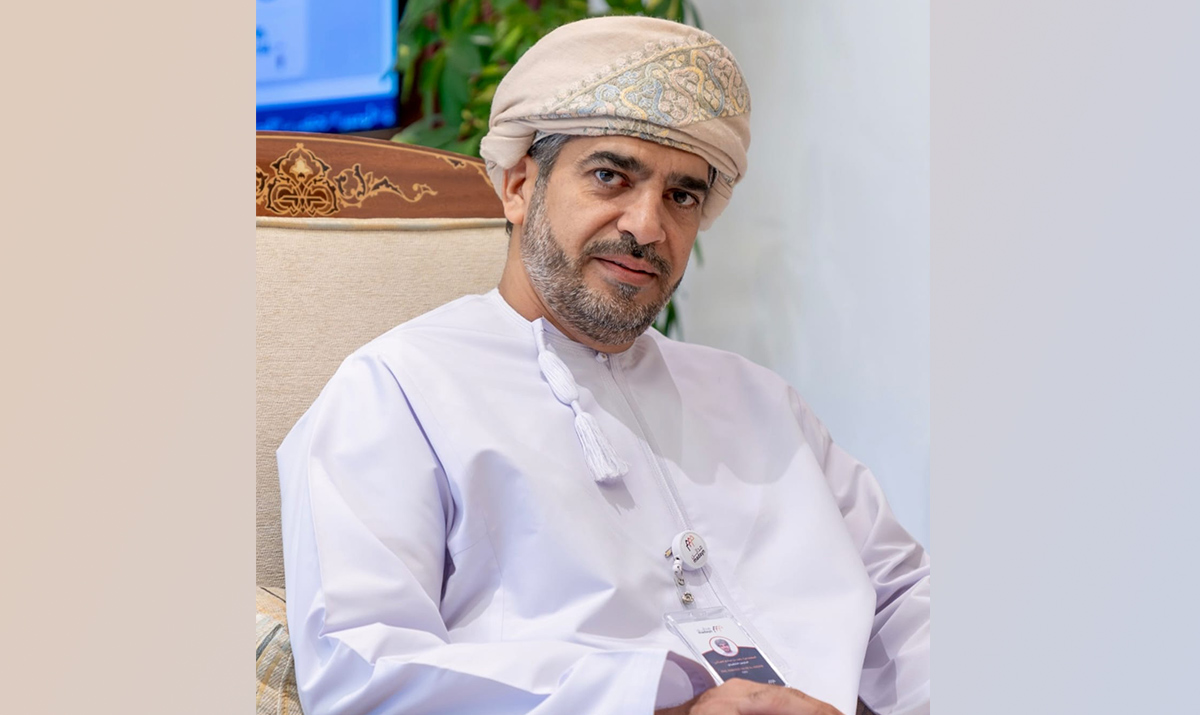 29 May

Interview with Dawood bin Salim Al Hadabi, CEO, Public Establishment for Industrial Estates (Madayn)

Can you give our readers an overview of Public Establishment for Industrial Estates's (Madayn's) current responsibilities and assets?

In 1993, the government of Oman established Madayn, a government body with the mission to spearhead the nation's modern industrial transformation. Presently, Madayn operates and manages a diverse portfolio of 12 industrial cities across the Sultanate in addition to the management of the technology park, Knowledge Oasis Muscat, and the Al Mazunah Free Zone in the southern Dhofar region. Our world-class business cities are designed to provide a conducive and business-friendly environment by offering a comprehensive suite of essential infrastructure and integrated services for investors. This includes developed land plots equipped with vital amenities such as water, electricity, telecommunications networks and roads. Our business cities are fully equipped with cutting-edge technologies to make them ideal locations for innovation hubs. All features are tailored to ensure a smooth and efficient journey for potential local and foreign investors.

How are Madayn's efforts in line with Oman's Vision 2040 national strategy?

Madayn is working in line with the Oman Vision 2040 initiative to enhance the appeal of investment prospects across the nation. By the end of mid-2023, Madayn had successfully garnered investments amounting to around $19 billion in our network of industrial cities. Our efforts have resulted in the initiation of 1,872 investment projects that collectively provide employment opportunities for more than 55,000 skilled individuals. Furthermore, our industrial cities now cover an extensive area of around 63 square miles, including both existing and newly developed industrial cities. We have a new industrial city being developed in Ibri close to the Saudi Arabian border, which features a promising economic gateway to the Saudi Arabian market. We also have another strategically positioned industrial hub in the Musandam Governorate along the Strait of Hormuz. Expansion projects are currently in progress across the majority of our existing industrial cities. All of these achievements underscore our steadfast commitment to promoting and facilitating economic growth and development within the Sultanate through our determined efforts and well-planned initiatives.

How significant is incorporating sustainable assets and operations to Madayn's current growth strategy?

Sustainability forms the cornerstone of our mission, which is reflected in our commitment to environmental conservation. We have various sustainable initiatives, including the establishment of solar energy projects and the creation of eco-friendly smart cities. These are aligned with the Vision 2040 initiative's sustainability objectives. We want to harness renewable energy sources for the benefit of our environment and communities while simultaneously reducing electricity costs.

What potential does the Omani market represent for US investors?

Characterized by its strategic location, the Sultanate of Oman houses a stable economic, political and social environment that is highly favorable to foreign investors. There are a variety of promising opportunities in sectors including renewable energy; infrastructure development; manufacturing; education and training; information and communication technologies; healthcare; and mining and minerals. While the number of American investors within our business cities is currently limited, we wholeheartedly welcome American businesses to tap into Oman's market and contribute to its growing economy.

 

What are your current top priorities as CEO of Madayn?

My forward-looking vision for our industrial cities centers on transforming them into vibrant, sustainable and globally competitive manufacturing and innovation hubs. We want to create a preferred destination for investors by offering advanced infrastructure, cutting-edge green technologies and a business-friendly environment. Our overreaching goal is to position the Sultanate of Oman as a global destination for investment, innovation and logistics.