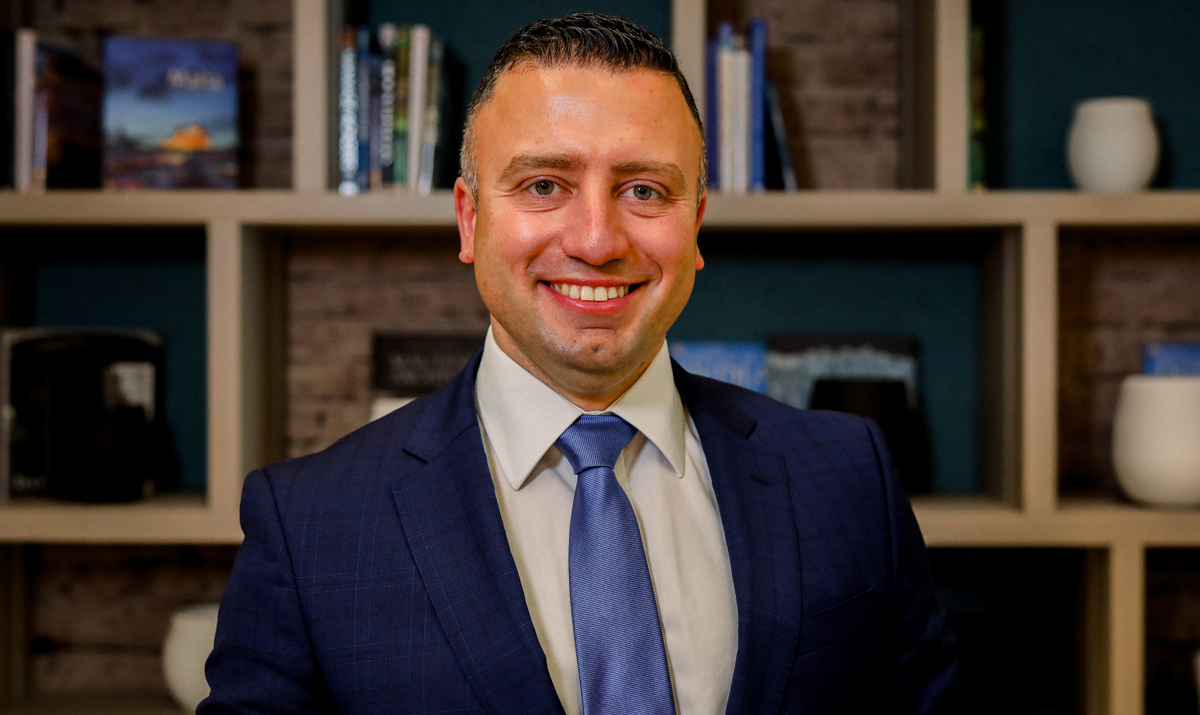 22 May

Interview with Clayton Bartolo, Minster of Tourism, Malta

BF: Tourism has been a major contributor to Malta's evolution, providing 51,000 direct and indirect jobs, with inbound tourists of 968,000 and a total expenditure of €980.4 million in 2021. However, the results are still below from 2019 tourism activity. Could you give us a brief introduction to tourism in Malta and its importance for the national economy?

Clayton Bartolo: Historically, tourism had come out from a war economy onto a diversified economy. It has, over the years, provided the perfect opportunity for investment, both local and international, as well as employment. We have thousands of families in Malta who have invested in tourism, and not just hotels and restaurants or rentals and car leasing. There are various facets of tourism, and as time goes by, we are going to see even more different areas of tourism come into play, especially with the advent of digitalization.

This means that on one side, we have the investors, and on the other side, we have the employees, all of whom were very badly affected when COVID-19 struck, because basically, tourism was the hardest hit sector. If it wasn't thanks to the government intervention, it would have lost thousands of jobs. In fact, predictions were that the Maltese unemployment level would reach record levels. It was only thanks to the government's intervention and introduction of the wage subsidy that this didn't happen. It saved around 100,000 jobs, the majority of which were in tourism. There again, it shows the importance of tourism for the government, because the government understands that tourism is an industry from which, basically, the whole economy stands to gain.

Over the years, tourism has continued to grow. The record number of tourists was in 2019, when Malta had 2.7 million. Then, in 2020, we all know what happened; COVID-19 struck. Only quarter one was more operational, and from then onwards Malta was like the rest of the world, with limited activity in the tourism industry.

2021 came along. We launched a €20 million recovery plan with the aim of sustaining tourism, improving connectivity, and sustaining our marketing activity, not only in Malta, but also abroad. At the time, the importance of our marketing was to ensure that Malta remained on people's minds: even when people were not traveling, they could still think about Malta and then visit later. In fact, the campaign was called "Dream now, Visit later." I believe it worked because we promised a strong recovery to the people, and this is what we are witnessing. Last year alone, in 2022, we saw tourists rebounding up to 2.2 million. Our initial targets were 1.8 million. We were not happy with this amount; we wanted to attract even more tourists. We employed even more aggressive marketing tactics with the aim of attracting more tourists in Malta. I believe we have succeeded so far. The chosen plans are working, our recovery plan is working.

Now, for the next year, we are looking at achieving even higher numbers of tourists' arrivals. But at the same time, we want tourists who are spending more per capita. It's not just the numbers: the easiest decision we would have done is to simply go for the numbers and seek to regain the same numbers which we had prior to pandemic. However, our aim is to get higher quality tourists to Malta in order to sustain the levels of investments which have been done in the tourism industry. This is what we are working on. In fact, we had better results last year, in 2022, where we have seen a higher spending tourist per capita coming to Malta. While we had around 86% recovery of the tourism numbers of 2019, the spend was actually higher than that. That means that with a less number of people, we are getting a higher spend per capita. This will continue to be our strategy.

Our strategy is that of investing in a higher quality tourist. We are doing this by investing in our tourism products. We believe that we have a tourism product which should be superior to other countries. I'm a firm believer that Malta should not compete on price, but we should compete on the visitors' experience they get when they come to Malta. In order to do this, we have also started cultivating a number of niches within the tourism industry itself. For example, having a diving industry for a number of years was a priority, but then it fell down in the priority list, so we restarted investing heavily in the diving industry. Just last summer, we had a scuttling of a large underwater attraction. It's the Hephaestus. It's a good story, actually, because the ship had run aground, we took it off and now it's a diving attraction just south of Gozo. An attraction on this site has been promised for at least 10 to 12 years and we have delivered there. We have also launched a diving strategy for Malta and Gozo.

We are also investing heavily in sports tourism. Sports tourism is a new niche which we are cultivating. We do believe that we will have very interesting results, especially in the shoulder months, because during the summer months Malta has already a lot to offer. Our aim is to beat seasonality. We are doing that by cultivating sports tourism.

Another niche is faith tourism. Faith tourism is also a very important aspect. First of all, the Catholic faith is important in Malta because it holds quite a special place. But we are not simply relying on Catholic faith; what we are looking for is all those persons who are seeking to undertake a spiritual voyage, and they can either start here in Malta or perhaps do it as part of a larger journey to Rome, to Greece, or maybe even to the Holy Land. All of this together can make for a nice trip with regards to faith tourism. Interestingly enough, in Malta, we have 365 churches. That means that there's a church for every day of the year. If you count all the places of worship in Malta, they would go up to over 500 places of worship, that is, if you include the megalithic temples. Initially, they were built as places of worship. That in itself gives us a big impetus, and I do believe a big advantage over other countries, because every locality in Malta has something to offer. It's not just related to the traditional touristic areas, but every locality in Malta can attract tourists through faith tourism. That is an important aspect for us, because with tourism being such an important component of the local economy, we want the wealth which is being generated by this industry to be distributed all around the localities. These niches will help in that regard.

BF: The National Tourism Policy expired in 2020, and the work on a new strategy started in 2019. Meanwhile, the plan was disrupted when COVID-19 hit, and tourism worldwide fell. Thus, the government developed a 10-year plan for Malta's tourism strategy, starting in 2021. Which differences from the last strategy do you consider important for growth and what are the main pillars to boost Malta's tourism?

Clayton Bartolo: Whereas the previous policy needed to focus more on growth, this policy was obviously affected by the COVID-19, so it was built on three main pillars: recover, rethink, revitalize.

The recovery part was the first part of the strategy, in line also with the €20 million recovery plan which saw us, most importantly, reestablish connectivity between Malta and other countries. 99% of tourists who visit Malta have to come here by plane. For us, air connectivity is the most important thing. While other countries may have highways or bridges, we have none of those, all we have are the planes and obviously the catamaran which goes from here to Sicily and back, keeping in mind that cruise line passengers are not counted as tourists because they don't spend any nights here in Malta. That's another aspect of tourism as well, which is included in the new strategy. Previously, it was always overlooked. Even there, we have new elements for growth and investment, which we are exploring at the moment.

Back to the strategy, first of all, we wanted to recover. To do this, we worked hard on re attracting airlines to Malta and even attracting new airlines, which previously had totally forgotten the island. As of last year, we had about 81% of connectivity which we had prior to the pandemic. This year, we will be surpassing 95% of the connectivity which we had prior to 2019.

Our aim is to turn this into an opportunity. We are doing that by ensuring a higher seatbelt factor on each airplane. This means that with the same or with less airplanes flying to and from Malta, we will have more tourists coming here; it will also help in sustainability. Sustainability is very important for us, especially environmental sustainability. In that regard, an airplane taking off or landing, whether it is full or empty, is still affecting the environment. We are doing our best to ensure that these airplanes are as full as possible in order to get the most out of them. While we were doing the recovery aspect, we also started the rethinking part, rethinking our tourism product. Where do we want to invest? Where do we want to take our tourism product in order to fully revitalize the industry and make it a sustainable and profitable one, both for the investors as well as for the employees? Our aim there is to invest in a number of the niches that I have just mentioned.

We're also investing in festival tourism, especially in summer. Our festivals here in Malta tend to be very well known. This year, we have a jam-packed calendar during the summer months. We have just announced Robbie Williams, who will be coming to Malta to hold a concert here on the 24th August. There will be other announcements coming up in the coming weeks. Our aim is to ensure that even young people find Malta attractive, and we do that by engaging in festival tourism.

We are investing in these different niches while at the same time enhancing our country's attractiveness through the various infrastructure projects which we are doing. Just a few hours ago we were visiting one, which happens to be in my hometown. We are regenerating the main square, giving it a better look, giving the open spaces back to the people. It's something which we are not only doing for the tourists, but for the local families as well, because whenever we do something for the tourists, it obviously is going to be enjoyed by Maltese alike. Our investments will continue to be done. That will lead us to the revitalization of the industry. We want an industry which is sustainable, profitable, and one which offers career opportunities to whoever wants to enter in this industry. Personally, I started off in the industry as well. When I was very young, we used to have a family restaurant. I grew up in the industry. I grew up in a restaurant working with tourists, and therefore understand the importance of having locals proudly working in the industry. If, for example, you have a waiter serving, and if a tourist asks for a nice local bottle of wine, the waiter needs to know his way around local wines in order to promote the best possible of our country. If a tourist is asking about history, or culture, it's important that our waiters are knowledgeable enough about all these aspects, and only a local waiter can provide that kind of insight.

Over the years, we've seen a lot of waiters who move up in the ranks in this industry. They start from low level ranks up to managerial and then on to entrepreneurial ranks, meaning that, nowadays, they would have their own business, they would have their own investments. Unfortunately, there was a period of time when there weren't so many young people entering the industry, and so we have quite a vacuum. Therefore we are working through the educational aspect to reintroduce young people into the industry and make this industry, once again, a career opportunity for all those who want to enjoy working in it. It's a beautiful industry. I just love the tourism industry. It is coming, part of it, from the experience which I had, and part of it, from the work which I'm doing now, and seeing these opportunities being offered to other people.

BF: One of Malta's unforgettable experiences is trying the island's delicacies. Of 31 national restaurants identified in the Michelin Guide, five of them are Michelin-starred. What are the characteristics of Malta's cuisine and its importance for the island's local produce? Which other activities are on the ministry's radar for tourism development?

Clayton Bartolo: Gastronomy is definitely an important aspect in our life as Mediterranean people. Traditionally, the dinner table is where the family meets. For us, cooking is also part of our daily life. That means that, when you have tourists coming here, they will definitely want to taste local. It's, I'm sure it is some of the best food you will ever eat. We have some nice traditional dishes, all of which should be tried by the tourists, and not only in the Michelin Guide restaurants.

Keep in mind that Michelin started in Malta only three years ago. In three years, we have managed to bring up the level so much that now we have a good number of restaurants listed in the Michelin Guide, and in all of which there is the important component of making use of local produce. There again, we have the local farmers, who now have been given an added incentive to upscale their products, because we have such restaurants that want to make use of their produce. We have also the local fishermen. Another point which I remember when we used to have the restaurant is that local fishermen would come up to the restaurant straight from the sea, so the fish would be coming in really fresh, something which you can't find in other countries.

This can only be done because our size is small. On a small island, fishermen can easily travel from the sea to the restaurant within 30 minutes, so the fish is still fresh. Imagine what a difference that is from other countries that need to import frozen fish. There's quite a difference; in itself it is more palatable. Every locality, every touristic area, has its own specialties which they can offer. There are restaurants which are well known for certain plates in different localities, even in Gozo. Even between Malta and Gozo, there are differences in the way that Ftira for example, which is the Maltese bread, is made. That in itself is already giving you different tastes of the Mediterranean but within the Maltese islands. All and all, it can provide a good culinary experience to all those who want to visit.

We're also working on wine tourism. Malta is very much up and coming in the wine industry. This is also a new niche which we are exploring, and we will be investing in it in the coming years. Our aim is to create the first wineries here in Malta. At the moment we don't have any. We have a number of vineyards, all of which produce excellent wines; we have especially some local Merlot. But up to now, we don't have any wineries and we are looking at investing in them with the aim of offering a different kind of experience to the tourists who want to visit.

We are focused very much on the experience which the tourists will get from the moment they leave the airplane here in Malta until they go back. We are trying to make it as seamless as possible and as enjoyable as possible, while giving them those moments to cherish, which will make them come back for another holiday.

BF: As the global economy transforms into a greener, more sustainable one, modern tourists want to contribute to sustainability while they're on vacation. What are the efforts to integrate more sustainable practices into Maltese tourism companies and how can sustainable tourism help local communities?

Clayton Bartolo: Recently, we have also launched a scheme in order to help most of the hotels to start engaging into sustainable practices, namely, with regards to the production of energy through photo voltaic (PV) panels. This is an important aspect for us because Malta has no less than 300 days of sunshine a year, meaning that with PV panels you can create electricity basically all year round. That will definitely help in increasing sustainability.

We are also raising more awareness about the importance of water conservation. We are working together with hotels on this, with the aim of ensuring sustainability in the long term. Sometimes it's not an easy task to do, especially when being such a small island. However, even the government is working as a prime mover with regards, for example, to the electrification of government vehicles and public transport. There again, we are leading by example by going ahead in this direction.

Another point which we are working on is the one, as mentioned, regarding the airplanes coming in and leaving Malta. We are aware of the effects that airplanes have on the environment. We're making sure that every airplane and every airline is doing its most to ensure that each airplane is full of passengers rather than it being half empty, because that would obviously impact our sustainable deliveries. Another important project which we are working on relates to the cruise line industry. In summer, you would have three to four cruise liners docked in the Grand Harbor, which most probably is the most beautiful harbor in the world. The cruise line industry is very important for us. There we are currently working on a ship to shore electricity project. The aim is that when the ships enter the harbor and docks, they switch off their engines and they take the electricity from the shore. That will obviously lead to lower emission levels, especially around the harbor area. It will also lead to better sustainability practices with regards to their operations here in Malta. All in all, there are a number of projects which we are currently undertaking, and hopefully they will lead to the best of results in the years to come.

BF: Do you have any final remarks for the readers of USA Today?

Clayton Bartolo: Malta is a microcosm of 7,000 years of history. Coming to Malta, here it's one of the few places where small is beautiful. In the morning, you can go out for a nice walk with your partner or with your family. In the afternoon, you can go out for a swim. Then, in the evening you can have a nice dinner with your family or friends. Or else you can visit one of the many churches we have here and then go for a swim and dinner. Any way you want it: whether it's a nice relaxing holiday or a fun-filled activities holiday, we have it all basically.

I am aware that maybe in the U.S. not everybody knows where Malta is, but we are working hard to improve connectivity even with the United States. It's a holiday which one can perhaps combine with other nations. If one is visiting Rome, Rome is just one and a half hours away from here, and it's easy to hop over for a visit. I know there are a number of U.S. holidaymakers who actually do that, and there are also those who are coming straight to Malta in order to catch their Mediterranean cruise, and then they extend their holiday here with a pre-cruise or a post-cruise holiday.