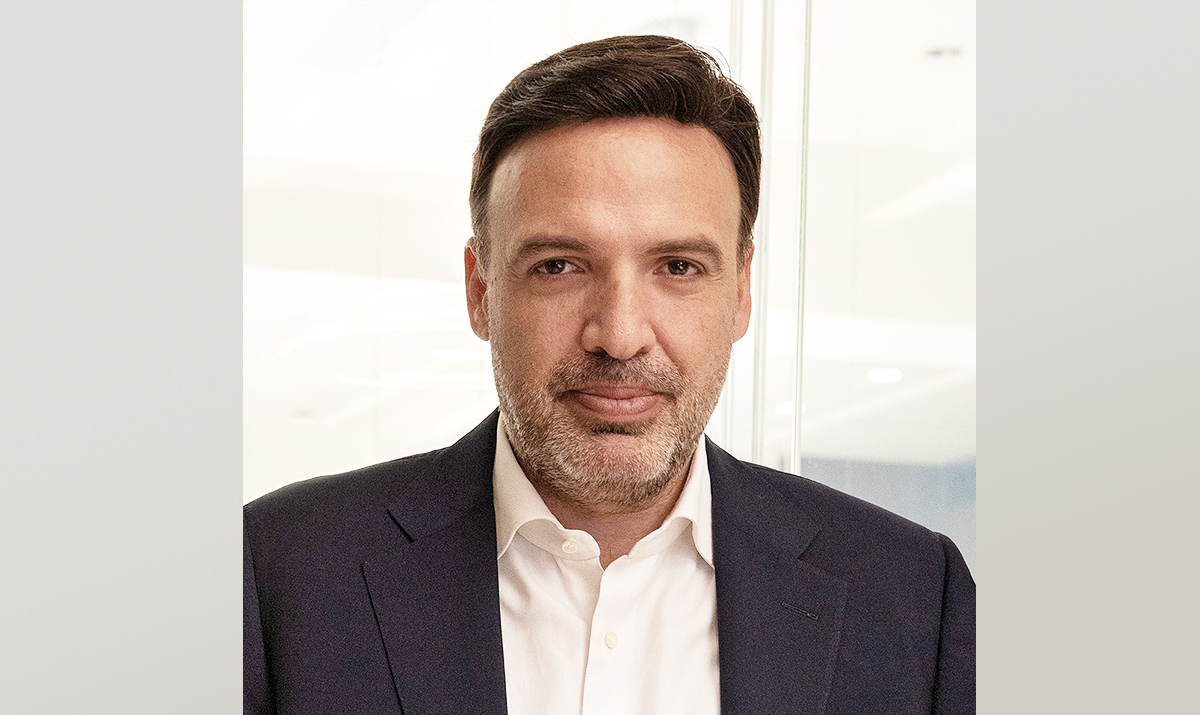 21 Nov

Interview with Christophoros Papachristophorou, Founder of Invel Real Estate, Cyprus

 

BF: The Cypriot government has taken the strategic approach to position itself as a leading real estate investment destination in the EU with several incentives and initiatives for investors. What would you say are the main strengths today of Cyprus' real estate sector and the key trends to emerge in the last few years?

Christophoros Papachristophorou: The Cypriot real estate market has been rather one-dimensional as it has been predominantly focused on residential properties. In fact, roughly 90% of all transactions made on a yearly basis are linked to residential properties, like apartments in skyscrapers or homes by the sea.

Cyprus has always been a great place for expats and for headquarters to relocate, offering sun, sea, safety, proximity to your destination, and great facilities and infrastructure.  However, going forward, it's important the real estate market expands beyond the residential offering to accommodate the demand from the growing number of businesses relocating. There is a growing need for diversification in real estate projects to include asset classes supporting education, healthcare, affordable housing, retail, and so on.

BF: How would you assess the impact of the current sanctions against Russia on the real estate market?

Christophoros Papachristophorou: Through the years, Cyprus and Russia have developed cultural and economic ties. Historically, the contribution of Russia to our GDP was primarily through tourism, but in more recent years Russians represented an important percentage of investments in real estate. Many businessmen and their families relocated here and invested in real estate, mainly by acquiring beachfront properties to benefit from the favorable business climate and attractiveness of the social and physical environment.

At our group's hospitality projects, notably Aphrodite Hills Resort, The Landmark Nicosia and the Parklane – a luxury collection resort and spa – we always managed to have, on a combined basis, a more diversified client base that did not rely on Russians. We are looking to enhance this diversification by further expanding to Western Europe, the Middle East and the US.


BF: Invel's strong portfolio includes over $3 billion in assets under management and $1.6 billion of equity deployed. What are some of the notable moments for the company in the Cypriot market, including the acquisition of the Aphrodite Hills Golf & Spa and Parklane, a luxury collection resort and spa?

Christophoros Papachristophorou: It's worthwhile noting that Cyprus represents less than 20% of our assets under management (AUM). In terms of our investments let me start with Aphrodite Hills, which is our first investment in my home country and, as such, brings out unique thoughts and feelings. The resort was bought in the middle of the sovereign debt and banking crisis that Southern Europe was facing. Very few institutional investors at the time were looking at Cyprus, and even fewer would have been confident to enter the market or able to entertain a transaction of such complexity. Following a lengthy negotiation with one of the local banks we were able to conclude the acquisition in 2015. Our hands-on approach and very active asset management resulted in a complete revamp of the project by transforming the resort in several ways such as growing significantly the water areas, further diversifying the food and beverage (F&B) outlets and upgrading the golf course which also became a PGA accredited course, one of the six in Southern Europe, growing exponentially the profitability of the resort. This project is a testament of the merits to coinvest with a partner that has both an in-depth knowledge and understanding of the market as well as strong local presence.

A second project to highlight is the acquisition of the Parklane, as this is a landmark and exemplary project of our strong belief in the Cypriot hospitality market and its potential. Parklane, which is one of the very few internationally luxury branded hotels on the island, was acquired after a series of lengthy negotiations during Covid, from a family that felt that the pandemic represented a major risk to their investment. Since then, we have worked hard to further enhance its luxury appeal. We have introduced international F&B outlets such as Nammos and La Petit Maison (LPM). Finally, we recently inaugurated a luxury monobrand retail village, which includes two Dior stores.

Cyprus needs to move towards more upscale and luxury offerings so that it can become a pole of attraction for that segment of the market, which is more inelastic to economic volatility. By adopting this approach at Parklane, we are paving the way for the country to become an upscale vacation destination. With the recent opening of the City of Dreams (casino project) and some other hotels that have also embraced the same concepts as F&B, retail and luxury offerings, Limassol is creating a reality of high-end alternatives for clients to visit the country.

BF: Which segments of the tourism industry do you think Cyprus could capitalize on? You mentioned the luxury, high-end segment, but which other niche areas offer real potential?

Christophoros Papachristophorou: One differentiating factor of Cyprus versus Southern European destinations is the ability to have a longer season due to the warmer climate and the pleasant temperatures in the shoulder months of April/May and September/October. The offering of certain activities like golf, cycling and the opening to niche markets like wellness and agri-tourism could work very well. Cyprus also has mountains with high altitude and in the months of February and March one can ski in the snow in the morning and water-ski in the sea in the afternoon. The infrastructure to systematically offer such activities needs to further improve and in certain cases where things didn't work as initially planned – such as the opening of new golf courses – take corrective measures to further expand and promote.

To support those initiatives, Cyprus needs to further enhance its international connectivity which has improved over the years, mainly with low-cost carriers, but there needs to be further reinforcement especially connectivity with Western Europe and the US. It's worth noting that Emirates flies from Dubai to Athens and then Athens to New York; but Cyprus is closer to Dubai than Athens, so why not replicate that and do an Emirates flight Dubai-Larnaca-New York? That would make it easier for US travelers to come here.

BF: What type of opportunities do you see for greater collaboration between US investors and American businesspeople and their counterparts in Cyprus? Which primary sectors would be of interest to them and how could US investors benefit more the Cypriot economy?

Christophoros Papachristophorou: Invel is probably the number one ambassador for such collaboration. Active in the global real estate industry for three decades and bearing in mind also my tenure at Bankers Trust, Deutsche Bank and REEFF (one of the largest real estate fund managers at the time,) I always had a close collaboration with the US and US investors.

A lot of Invel's financial partners are based in the US, especially private equity and financial institutions who were quite keen to support some of our real estate investments in Southern Europe, including Cyprus. Typically, US firms seek out local partners who are trustworthy and dominant players in their target markets. This is precisely the reason why a number of high caliber US investors such as York Capital, CastleLake, Goldman Sachs Asset Management, Oak Hill Advisors and others, have invested alongside Invel in a number of projects. Of course, our international experience and profile, fiduciary background and financial expertize also contributed to their decision.

Referring to specific sectors now, aside from hospitality, which is an obvious choice, "education" could be an area of interest. A lot can be done in cross fertilizing US education by having branches or affiliations with universities here in Cyprus. Historically, Cypriots would go abroad for their studies either in the UK or in the US. Given Brexit, US universities can further capitalize on this trend by creating local branches. Imagine if people could have a degree from a US Ivy League School and spend two years in the US and two years in Cyprus.

Another area of potential interest is financial markets and banking. There are a considerable number of projects in the region, which could be both sizeable and financially attractive, whether in telecommunication, energy or real estate. The expertize of US financial institutions and their ability to underwrite and finance such projects is highly sophisticated and there is a lot of scope for US banks that would like to expand internationally to set up a branch here.

BF: You mentioned that you have interest in the US market. What exactly do you have in mind and what are your ambitions there?

Christophoros Papachristophorou:  We do not plan to invest in the US, at least not today, as we remain focused on Southern Europe where we are a dominant player, particularly in Italy, Greece and Cyprus. We are gradually looking to expand in Spain too. However, what we would be looking to do is to expand our investor base in the US, building on our successful track record and taking advantage of the interest of US capital to find attractive opportunities around the globe. US capital is the most sophisticated and the most attractive one to work with and that is an area where we want to expand.

BF: Invel has made a dramatic impact on the various markets of Southern Europe. Looking ahead, how do you aim to remain innovative and stay ahead of your competitors by taking steps in things like digitization, mobility and sustainability?

Christophoros Papachristophorou:  We are big believers in sustainable investing and two years ago raised, through one of our listed subsidiaries on the Hellenic Stock Exchange, a €300m Green Bond to exclusively fund sustainable investments in real estate in Greece and Cyprus. We are now the largest owner of green energy efficient buildings in the region.

As such, we are always looking for ways to embrace innovative technologies and join ventures that stay ahead of the trends, either by looking into emerging asset classes, such as new generation data centers, or futureproof product and designs rendering "smart" buildings with lower energy consumption and better operational efficiencies.

BF: What is your final message to readers of USA Today?

Christophoros Papachristophorou: Cyprus is a country that has positively surprised me over the years. From the stereotypes of the location, beach an sunny weather to the more substantial attributes that relate to the quality of the people who have the tenacity to make the country outperform and overcome any obstacle or challenge.  People and employees in Cyprus are not only very well educated, but also have the thirst and drive to excel. That's something I experience at Invel, having circa 20 people in our office here and another 1,000 employees through our subsidiaries and our hotels.