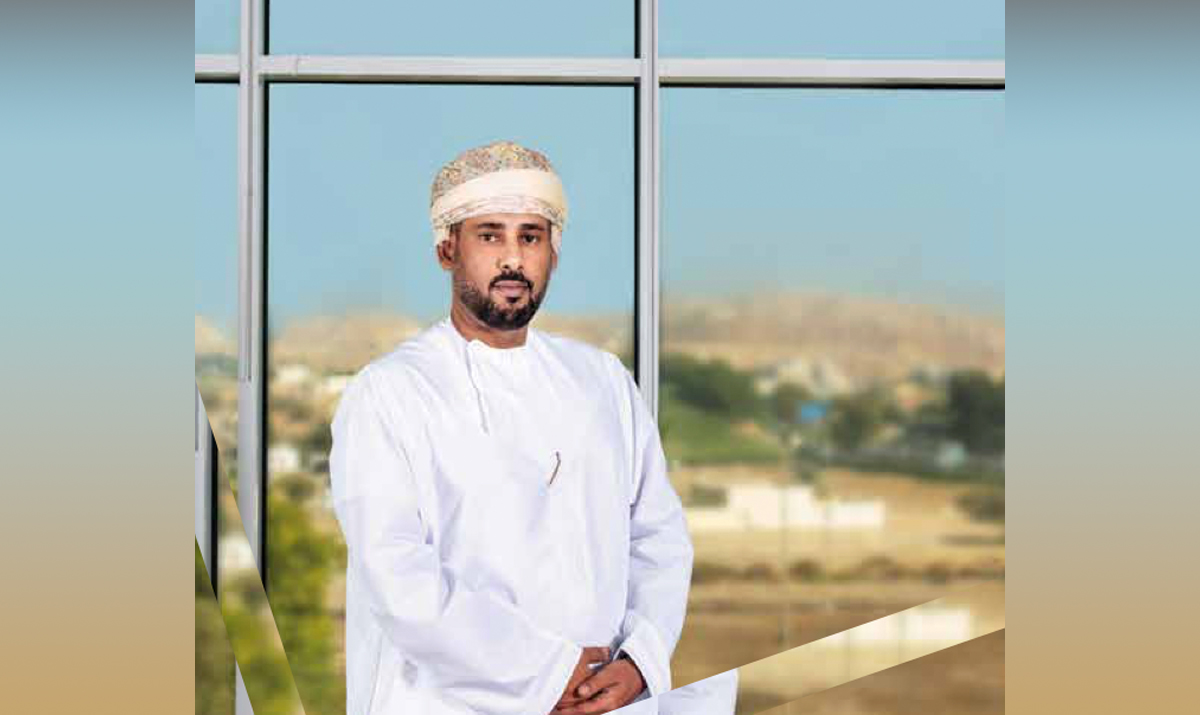 30 May

Interview with Braik Musallam Al Amri, Chairman, Salalah Port Services Company

How has Oman's economic strategy changed since the COVID-19 pandemic?

When Sultan Haitham bin Tariq Al Said took charge following the pandemic, he began reshaping the government within around three to six months. The new government is built on the Vision 2040 initiative put forward by the late Sultan Qaboos. At the time, Haitham bin Tariq Al Said was appointed as the vocal head of the initiative. During the pandemic, Oman's economy struggled — as did the global economy. We were reliant on oil and other business sectors such as tourism and exports of limestone, gypsum and marble. All these segments were significantly impacted. We saw considerable decline in the last two years of the pandemic, and many people lost their jobs. The government put as many initiatives as possible in place to support the private sector and sustain the economy. Luckily those working in logistics continued to import and export food and medicine. We were 100% operational during the crisis as a critical sector. The government's strategy has narrowed and become more direct. It has reshaped and reorganized its focus on fundamental elements to make sufficient savings. Its current key objectives are to create savings, grow our gross domestic product and create new business opportunities. The government is on the right track.

Why has the government upped its focus on developing Oman's private sector under the Vision 2040 initiative?

The private sector is Oman's largest employer. If it is not working well, it is difficult for the country to sustain its salaries and expenses of its citizens. The government has given plenty of waivers and incentives to grow this critical sector. Every year around 50,000 locals graduate from university and are seeking jobs, which cannot be maintained by the government alone. We need a larger number of local business opportunities and to encourage business owners and entrepreneurs to enter the market.

What challenges does the country face in developing its prominent industrial zones?

We are not the only players in the region. We have aggressive competitors that have been in the business longer than us, including in the UAE and Saudi Arabia. These markets are also aggressive with their respective Vision 2050 and Vision 2030 plans. Oman has six prominent free zones that operate independently. Sohar Port and Free Zone encompasses both the port and the industrial zone and is managed by an international operator. Salalah Free Zone is not linked to the port and is managed by two different entities. A new free zone is being created in Duqm. We have the dry port near Khazaen that will be developed next to a free zone. We are also developing the Al Mazunah Free Zone. Oman's industrial zones need to revamp, reorganize themselves, relocate the potential of their respective industries and get suitable sectors into the right places. However, this is not easy. For example, a business unit from Muscat requires incentives and privileges to move to Sohar or Salalah. We need to convince them these locations are suitable for their businesses. In this sense, ports are extremely useful as they provide companies with trade networks and infrastructure.

What advantages does Oman offer for foreign investors looking to join the market, including US businesses?

Oman has always been a neutral country. However, we have not been wise enough to leverage this privilege in the past. We have a long and solid history with our neighbors that has never changed and never will. This gives our international partners a comfort zone; their investments are safe. There is currently a lack of awareness of all the opportunities Oman has to offer. We need to promote the country and encourage businesses to enter, not necessarily only heavy industries but innovative segments such as information technology. For example, we could invite Indian information technology businesses to relocate. India is two hours away from Oman, and we offer an environment with less crowds, traffic and other issues. Their largest client is the USA, which we share close ties to. India is one of Oman's oldest allies. Oman is also close to other nascent markets. For example, the Eastern African coast has well over 250 million people in Tanzania, Kenya, Zanzibar and Burundi. They have minimal access to ports and airports, and we are close by.

We have one of the oldest relationships with the USA in the region, which goes back to 1833. We are privileged to have signed a free trade agreement with the USA. We are one of few in the region; neither Saudi Arabia, the UAE or India have similar agreements. If American businesses relocate their factories to Oman, they save money. It's as simple as that. Simply by avoiding paying taxes and without taking into consideration Oman's other considerable advantages, they are already making more money than they are now.

 

Can you give us an overview of the Port of Salalah and its expansion plans?

APM Terminals holds a 30% stake in Salalah port. They are based in The Hague and are majority owned by Maersk. Maersk is a shipowner and APM Terminals is a port operator. We have an agreement with APM Terminals as a management contractor. They take the lead in strategy talks with liners, which is their area of expertise. However, the general cargo terminal is handled by the local team in Salalah. We have a large free zone, but we do not have a large container-driven segment. Most of our activity comes from transporting manufacturing or minor consumables. We have the capacity to handle around 5 million twenty-foot equivalent tons per year. The port is divided into the three following components: the container terminal, general cargo terminal and liquid Jetty. The container terminal was ranked the second-most efficient and second-best port in the world. If it were not for congestion and the volumes we have, we would have been number one. Our general cargo terminal is the largest exporter of gypsum and limestone thanks to Kunooz Oman Holding and similar clients. We are also number one in the world in terms of loose cargo and breakbulk. In 2000 we were the fastest terminal and crane operator. The liquid jetty is solely for the consumption of liquids, and we are trying to improve our liquid storage.

The port was established in 1998, and we have achieved a lot during these 25 years. However, there is considerable room for improvement. We have the capability as a company to expand but require assurance from our major stakeholders. We are currently working with the Ministry of Transport and Communication to renew our concession, which ends in 2028. Without this we are wary of making long-term commitments. We believe the government will retain its interest in the Port of Salalah, being the largest employer in the Dhofar region. However, there is competition. We cannot commit to long-term investments without guaranteeing a long-term lease. All equipment is on a lease term that will become a purchase should the extension be approved. With the renewed agreement, we will expand and create more jobs, both locally and internationally. We treat all our employees in the same manner, and we aim to keep it that way. Our top three objectives are to expand our operations, develop the local economy and return investments to our shareholders. If we grow, everybody will be happy; our expansion shoulders the development of Salalah and the local community.

What major partnerships and deals has Salalah Port Services Company recently made?

Al Mazunah Free Zone is located close to Yemen. We worked closely with the Minister of Transport, Communications and Information Technology and the Royal Oman Police to have bounded containers. Previously when the containers came out of the port they were opened, and customs bound them again before transporting them to Al Mazunah Free Zone. We reached an agreement where we can secure these containers from their origin to their final stop at Al Mazunah Free Zone without the middle step. The distance between Salalah port and the free zone is around 200 kilometers by road through the desert. It is a significant trade link for Yemen, particularly for their rebuilding efforts. Yemen's seaports are not fully equipped. The Al Mazyouna Free Zone is a land port that could be the linchpin of the country's development. All business relations between the two countries are held in the freezone.

We have also recently signed two major bunkering agreements. One is with Maersk Bunkering. The company runs 80% of the ships at the port, and it makes sense for them to have their bunkering operations here. Additionally, we signed a bunkering deal with Fujairah Engineering Company or FECO, a company from the UAE that wanted access to the ocean. We required a company to take over the facility and FECO was interested. We also closed a contract with BP. Likewise, we have made other promising storage agreements, such as a deal with wheat importers from Australia who are trying to set up storage facilities in the region.

 

What is the Port of Salalah doing to cut down on carbon emissions and create more circular economies in its operations?

We recently placed an order for 16 new eco-efficient rubber-tired gantry cranes. We are driven by the concept of trying to achieve net-zero carbon emissions. Our strategic partner, AP Moller-Maersk, is also on track to decarbonize most of their ships, and they encourage their partners and ports to convert traditional equipment to be more eco-friendly. AP Moller-Maersk has a 30% stake in the Port of Salalah. Greener equipment is safer and healthier. If you are running a congested work environment with around 2,000 people, you need to reduce the amount of outgoing emissions. We are considering looking into installing solar capacity at the port due to the cost of fuel. However, installing solar panels is not a short-term investment; it pays off within 15 to 20 years.

 

How is Salalah Port Services Company working in collaboration with the Salalah Free Zone and Salalah International Airport?

We are working closely with Salalah airport to attract big business units that could leverage the nearby free zone facilities and our port. However, Salalah Port Services Company can only promote our side of the business, which is network access and the fast turnaround of vessels. The Salalah Free Zone is a separate unit and needs to promote its site separately. However, we work closely together to try to succeed as it is a joint success for both of us. If we anchor additional volumes, they benefit from it; if they attract a new manufacturing plant, we assist in its trade operations. While we work closely with them, we have separate marketing teams. We are also currently working with the airport and Oman Air to introduce sea air cargo from the Far East to Europe and the USA and vice versa. Using Oman as a base will save probably half the time. Although we already ship cargo by vessel, it is efficient to utilize empty airplanes to transport cargo faster. Other shipping routes can utilize our airport infrastructure. For example, Kenya is the largest export of flowers, with Oman being close behind. The largest importer of these is the Netherlands. Shipping flowers from Kenya to Salalah by ship takes three days, and by air to the Netherlands takes only one day. There are more efficient alternatives. This requires talking with different owners of the different businesses in Oman.

What digital platforms are currently being used at the Port of Salalah?

We have the latest planning system, Navis General Cargo Terminal Operating System, which is common at all ports. We also have another one for the general cargo terminal, which is similar to the Navis platform but for breakbulk cargo. Additionally, we implemented another system called Flow. We are currently quoting a design for a system from another port in Morocco that is strictly for container use. It maximizes the utilization of people and equipment and reduces fuel waste. We began three months ago, and we should go live in the third quarter of 2023. With the high number of people and equipment at our port, we should be able to increase productivity substantially.