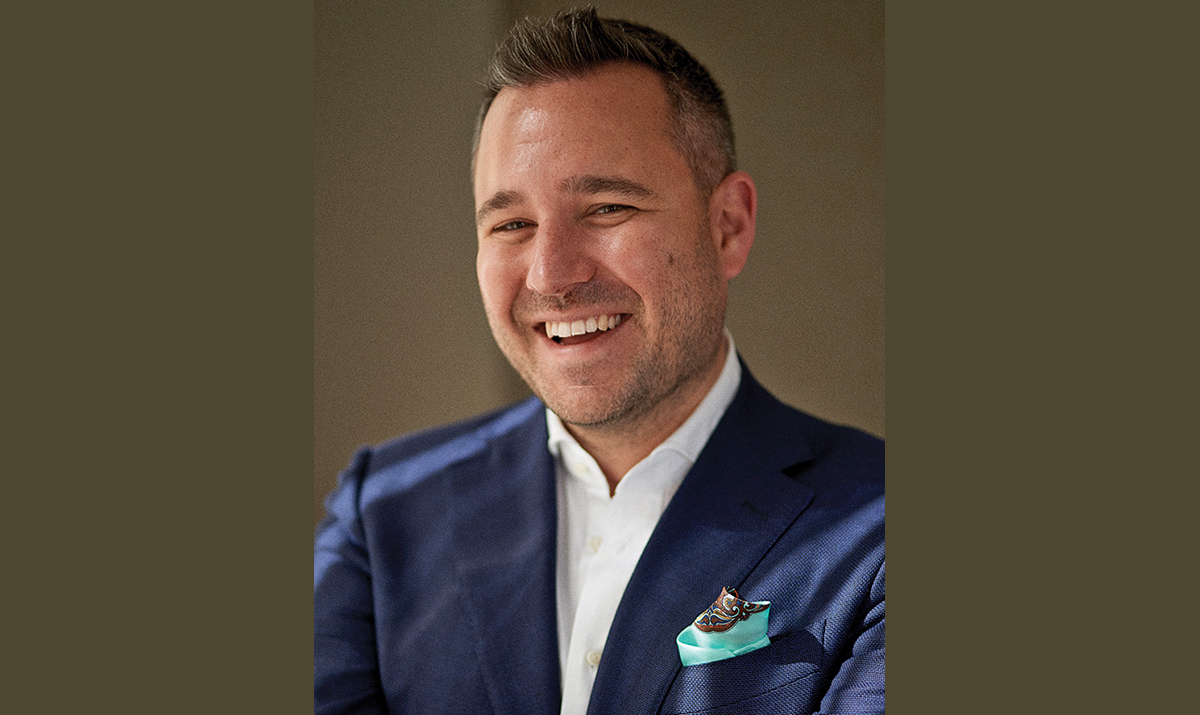 16 May

Interview with Balázs Gellért, International Business Director of Naturtex

BF: Naturtex has seen impressive growth both in its output capacity and development over the last 15 years and it coincided with a drastic increase in its overall market share and prominence both in Europe and beyond. To start the interview, could you give us a rapid introduction to Naturtex and share with us what have been the core factors behind its growth and international expansion?

Balázs Gellért: Naturtex is a specialized bedding company: we are manufacturing premium and luxury bedding items like comforters, pillows and topppers. It's a family-owned company, established by my father in 1989. It was the first possible period after the communist regime to establish a company here in Hungary and we did it with three other partners. In the meantime, my father had the opportunity to take over a German company as a CEO and we decided to move to Germany. It was in 1991 approximately, but eventually Germany didn't quite work out, and that's why he created Naturtex, as a backup. In 2005, my father decided to come back to Hungary to raise his children. He started negotiations with other partners to buy out their parts and gradually bought out the remainder of the shares, and from this time up our family became owners of the whole company.

When I joined Naturtex, I started at ground zero. I worked in the down and feather factory. I have done almost everything, including truck loading, washing machines, sorting machines, and learned everything from the beginning. In 2009-2010, the possibility came of doing a project with IKEA, the Swedish company. My father decided that I could handle the project, so I became more involved in the trading side. At this time, Naturtex had only five or six export markets, including remote markets such as Japan, where the Hungarian goose down is well renown and appreciated. Back then I was young and ambitious, and I decided to also make a breakthrough on new special markets like China. We tried different markets at the time: we had increased our export markets to 30-40 countries. At the moment, we export to over 50 countries. When my brother and I joined the company, we also made a lot of new investments. For example, the machines and infrastructure were not the latest ones, and the two structures and operations were rather old fashioned. We had to build up everything from scratch and invested over $35 million in the company in the last 10-15 years. Currently, Naturtex is growing at a very fast pace.

BF: Naturtex's strong brand value is built on its quality products and the relative uniqueness of your operations and approach, where you use natural thermal water and a special drying system. How would you define Naturtex's core values as a brand, and how does this philosophy impact product development and brand performance?

Balázs Gellért:  Providing the highest quality and best sleeping experience is our main goal. Due to our quality commitment, we lost several RFPs and selection processes. Unfortunately, in our business we see a lot of fake, low-quality items on the market, meaning what is inside is not necessarily what it's supposed to be. My father always wanted one thing: to sleep very well through the night! That's why we don't do any tricky things. Our products are labelled exactly according to the given norms and legal requirements. They can be tested at every laboratory at any time on content, hygiene and physical values. They are all filled with Hungarian goose down or duck down, nothing else. There are no modifications, it's accurate and truly reflective of what is inside. Our goal is to establish long-term partnerships.

Aside from the quality aspect, a big differentiator for us is that we have our own down and feather manufacturing plant where we produce our own filling material. We have laboratories where we also control all the manufacturing processes. We are washing with a natural, gentle thermal water technology. This is one of our biggest USPs on the market. With our thermal water, we can reach a higher washing result due to the higher temperature. At the same time, we can clean much better the down feathers and we use less detergent or chemicals. We have a special drying system which is set at 135C°, meaning that the down becomes sterilized. With that standard and with this technology, we can exceed all the different worldwide down and feather norms´ requirements.

One of the main reasons was, back eight or ten years ago, we have received huge orders from the U.S. company, Patagonia. We have been selected because we were the only company in Europe that could fulfil the oxygen level by which you can call your down "hypoallergenic." That oxygen number is below 45 milligrams. The European average is 10; the Chinese average is 20, and we could reach 2.53.

BF:  How do you convince your consumers around the world to pay a premium for your quality product?

Balázs Gellért: On average you spend over 24 years of your life sleeping: this means that you spend one third of your lifetime with our products. Nevertheless, most people are not willing to spend more than $600 for a proper comforter which easily lasts for ten years if not more, whereas they easily spend over $1,000 on a cell phone that lasts only four years. That's a challenge for us. Buyers always say they want to have quality and that they are focusing on quality, but in the end, everybody is focused on price. So what we try to do is communicate around Naturtex's many USPs: the sleeping experience, the products we offer, and the services that we can provide. We participate in several trade shows and fairs. Just recently, we exhibited at a textile show in Frankfurt which is the third biggest textile show in the world for home goods. Naturtex's stand was totally full for four days. Naturtex's reputation is strong and growing. A lot of companies and people know we are looking for trustful, long-term partnerships. Everybody in the market knows we are not the cheapest ones, playing according to every rule, and we have a very constant quality level. This is also what we are trying to keep for the future.

BF: Naturtex exports its products to over 45 countries and the international appeal of your products among high-end consumer segments is very clear. What are your targets for expansion in the lucrative American market and how are you building partnerships there?

Balázs Gellért: Due to the U.S. market size we are full of respect. In fact, not too many international companies can match the requirements of U.S. market in terms of quantities and qualities, and in terms of certifications and testing. We have been working on this project for the U.S. market for almost three years now. It means in the last few years our goal was to open our office in the U.S. We are trying to sell our items not only from Hungary but also from the U.S. through the opening of our office in Washington DC. In terms of new partnerships, we do have our first ones and many more are in the pipeline!

BF:  What are some of the dynamics of the U.S. market that you find appealing or interesting and how are you positioning on these kinds of trends that you see in the U.S.?

Balázs Gellért: The U.S. market is currently the largest market in the world. The quantities that you need to fulfil are enormous. For example, you can have only one customer from one line purchasing about 300,000 Hungarian goose down filled bedding for about $30-$40 million. And that's only one line. So that's enormous.

The Hungarian goose down is very renowned in the U.S. already. All the home good stores such as Macy's or Costco and high-end stores always propose goose down filled brands. They always mention on the labels and inlay that it is filled with Hungarian goose down. Therefore, we explain to the customers in the U.S. that we are the original Hungarian company offering Hungarian goose down. We have the direct sources, and we manufacture everything ourselves. It is not a mixture of imported raw material and only called "Hungarian Goose." We are the real and original one

We are at the beginning and very excited about the huge potential! Our general philosophy is to never give up. We try to catch our goals and we hope this will also be the case in the U.S. market.

BF: Naturtex is taking sustainability seriously with a strong drive to be a net zero operation, and the incorporation of solar power into your production facility, could you share with us your key initiatives regarding sustainability, such as the Re:Down approach?

Balázs Gellért: Through our solar panels, we can create nearly 1.5 times more energy than we are currently using at the whole company. This means that our whole manufacturing plant is powered by green energy. We do not use gas in the factory anymore. In the future our goal is to use exclusively green energy sources. The other part of our sustainability approach is for the washing. We are using a special type of natural, thermal water to wash the down and feathers. Once the washing is over, we are cleaning the water in our water plant, and we give back the water to nature again. Our filtration system is strictly controlled, not only by the government by all major companies. All the major clients we are working with, such as H&M and IKEA, are controlling us. It is unique to have an entirely closed water circulation.

In addition, Naturtex is the only company that is currently reusing, recycling the old, used bedding items and jackets. We are working with major companies together to collect the used bedding and jackets back. We reopen it, we sort the down and feathers first, because there are 20% of down and feathers that we can't use and that need to be separated. From that we create fertilizers. From the rest, we create a new filling material. From the cotton and polyester, what stays from the fabric, we create packaging material. We have a partner in Europe who is recycling the old, used cotton and polyester fabrics and they create carry bags for us. We are also starting a project with a partner that is getting back old polyester duvets and pillows, which we are recycling and reusing as filling material again for polyester production as we also manufacture fiber filled bedding items.

With Redown we are selling recycled material back to the market. Unfortunately, with recycled material you can't create the highest quality product, but a lot of companies sell the high fill power and the high down when in fact they are mixing it with the virgin material. The GRS standard is allowing them to mix of 80% virgin and 20% recycled down together, and then they get the GRS certification which I think makes absolutely no sense! When someone wants to buy something that is recycled, they really want something that is recycled. When the GRS standard was started the philosophy was 80% recycled and 20% virgin. They have modified it. It seems to have been modified for the Asian market because Asia can't recycle their own feathers as they are not collecting it.

Our recycling goals are a long-term project and strategy. In the short-term we may lose business because of that, because using recycled material is not cheap. You have many additional costs, including the collection and processing of it, so it comes out more expensive. However, we don't want to do greenwashing. We are working hard with our partners, and anyone can come and check our site. We are using 100% green energy!

BF: In terms of communication, reputation, how are you working to communicate all your unique selling points. How do you highlight your story, the quality of your products and the marketing of your products?

Balázs Gellért: Generally, we try to promote our products in shows. In April we have a show in the U.S. for example. We had a trade show in Japan in February, to which all the major players were invited. We have many USPs we share with our clients: we have a green manufacturing company, we do everything in-house, in our highly-advanced and green manufacturing plant; we are a family-owned company; we have all the certifications of what is needed in the market; and we have a really wide portfolio of products which allows us to be a partner for discount as well as for luxury accounts, like business aviation and the yacht industry.

And lastly, we have one of the most modern textile manufacturing facilities in central Europe. We invested over $20 million in it, which offers us huge possibilities to conquer the U.S. market!