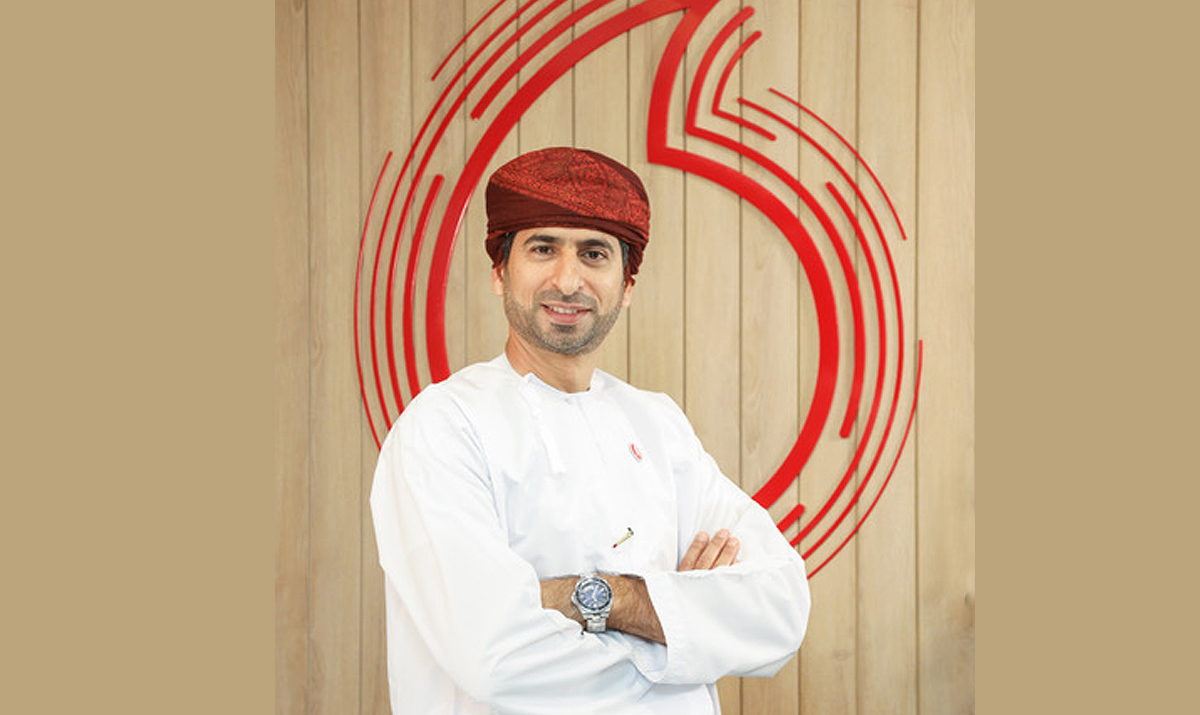 29 May

Interview with Bader Al Zidi, CEO, and Jan Michael Holzberg, Commercial Director, Vodafone Oman

Why was Vodafone Oman selected to be the country's third telecommunications operator?

Bader Al Zidi: Oman's telecom sector was maturely regulated 20 years ago with the introduction of a second operator. Penetration was around 40%. At the time it was only one technology; 3G was barely available. The sector itself was ready for more than what was available. However, the market remained a duopoly for almost 20 years. With the advancement of technology and the introduction of 5G worldwide, the sector required a significant revamp, and the government understood this. The Vision 2040 initiative has been a leapfrog in terms of digitization that came at just the right time. To bring change to the relatively small market with a penetration of more than 140%, the government understood that the introduction of a third player would need to be chosen wisely. It was for this reason the state chose an international partner like Vodafone. Vodafone is considered the second-largest operator in the world. It operates one of the most extensive networks in the world, with over 330 million subscribers. It also owns the largest 5G network in Europe. Its internet of things platform is among the best, connecting more than 155 million devices in 190 countries. In Oman we are entrusted with bringing a 100% greenfield digital operator to the country, which is a very difficult undertaking; this kind of opportunity is not easily found. The country has paved the way for us by building towers and cables.

We are set on transforming the market through the latest technologies. We have a unique setup. Vodafone Oman is considered one of the very few entirely digital operators. Our customers' journey is completely digital; we are paperless, and the only time we print is when our customers request physical receipts. Vodafone Oman is not set up to be a traditional operator, and we do not count on income from traditional telecommunication services. We rely instead on the potential of new digital services. All our offerings are centered on the My Vodafone App, which is built on being personalized and in real time through the adoption of big data and artificial intelligence. We do not have many retail outlets, and we are not a traditional company with a large human resources segment. Everything is digital, and we rely heavily on outsourcing. Additionally, our need for a data center is small; everything is in the cloud, and we utilize existing data centers. From an environmental perspective, we have minor consumption in terms of power across the world, and we are proud to say it. I look forward to the time when we can give access to telecommunication services for free, although we do not know how long it will take to achieve this goal.  We are ambitious and see the potential digital benefits we can bring to the country.

When one launches as a new operator, one must build the right foundation. We have been focused on building this critical foundation in the first three years. We rely on national roaming, and we also need to be independent. From a shareholder perspective, we need to be financially healthy. We are mandated as part of the license to have an initial public offering in five years. One of my top goals is to create value for the country by adopting the latest technology, bringing in new digital services and fostering talent. We are moving in the right direction.

How is the company building on its big data and analytics cluster to protect and support its clients?

Bader Al Zidi: In the digital age of 5G and big data, cybersecurity is a crucial element of any business. One of the things we made as a greenfield digital operator is our data warehouse, which adopts new emerging technologies such as artificial intelligence for big data. In cybersecurity, we have few people but a lot of data to analyze. We were awarded the cybersecurity award at Oman's Big Data & Analytics Meet for adopting artificial intelligence and automation into our network and studying cyberattacks. We will also adopt this technology when it comes to customer service and personalization.

Jan Michael Holzberg: Cybersecurity equals trust. As a brand, we play a significant role in our consumers' lives. Any small slip can have devastating consequences for the brand. Additionally, our complete network and information technology data is focused on the consumer. The more we learn about the profile of our customers, the more we can personalize propositions and communications. We want to send the right message to the right people and have the right type of emotional engagement. Having big data in the system means nothing without utilizing it; we need to create added value and weight to make sure the customer stays longer.

What is Vodafone Oman doing to support local small and medium-sized enterprises and develop human capital?

Bader Al Zidi: One of the reasons the government decided to bring in a big player in the telecommunications field like Vodafone was to bring knowhow to the country and prepare young talent and future leaders. Part of our original agreement included the training of around 90 people in different markets and different domains. This has been one of our strategic directions since our inception. The 90 trainees in our original deal can also be from outside of the Vodafone Oman team; we invite those from different sectors that could benefit. The idea is to add value for the country more than just benefiting Vodafone. We engage with Vodafone globally and bring in people with expertise in different domains to share their experiences. We also send people to other markets. When creating partners for different services, we try to tie in with an international provider, especially on the marketing side of things. We also have a condition that they be attached to small and medium-sized enterprises in Oman. This is done in all domains such as marketing and dealing with call centers.

Jan Michael Holzberg: The mentality of the entire company is unique, even from the other players who have a permanent expat population and rely on their services. From a Vodafone Group perspective, one of the global brand pillars is to be a global brand with local roots. We are currently 95% Omani. We invest every day in our staff, not only from an academic training point of view but also making them part of the Vodafone Group resources. For example, one of my product managers is currently embedded in Vodafone UK. We now get feedback from the other Vodafone markets because we are a small startup and have done a lot of digital innovation that prominent players have not done. They are impressed with what our resources can bring to the global Vodafone business; this is the ultimate token of success. Typically, all of Vodafone's global markets rely on big banks to do their financial transactions. We took a significant risk in this area and selected a fintech-oriented small and medium-sized enterprise to process all our payments for customers. One of our unique selling propositions is our speed to market and flexibility. Our strategy is a combination of taking leaps of faith in new companies and doing things the competition cannot because they are stuck with legacy technology. We combine innovation, digital disruption and people. We now have a marketing academy where we train people, which has had a large ripple effect on the market.

What is the company doing to support Oman's goal to reach net-zero carbon emissions by 2050?

Bader Al Zidi: Sustainability is part of our core values. We have — more than any other industry — put everything on the cloud and have a small data center footprint. The resulting emissions and energy consumption from our setup is small, which has a positive impact. Furthermore, we have been promoting a lot in the e-segment. Pushing digital transformation is a positive thing. Vodafone Oman can contribute significantly to the country and the government's vision regarding green energy and reducing emissions. That said, we are small; our type of business is not like businesses in the oil and gas industry that have significant carbon footprints. However, we are doing a lot, and we will continue to contribute and set ourselves as role models.

Jan Michael Holzberg: From the Vodafone Group perspective, moving towards net-zero carbon emissions and being green with our operations has been a focus for the last ten years. In Europe, Vodafone is already carbon-neutral regarding energy consumption. We did the two following things: sourcing renewable electricity exclusively and acquiring the latest technologies. Vodafone Oman has modernized our network. We have the greenest network in Oman because we bought the newest gear from Ericsson and our information technology vendors. Our technology consumes up to 80% less than the legacy equipment that other operators use. If there is one thing a mobile operator can do, it is to reduce its electricity consumption and source energy from renewables. In Oman, we have completed the first step, which is being energy efficient. The second step, which we will discuss with the Vodafone Group, is how we can push renewables into our energy mix and utilize solar or green hydrogen. We need to work with the existing environment; just purchasing electricity from renewables off the shelf is currently quite a challenge in Oman.