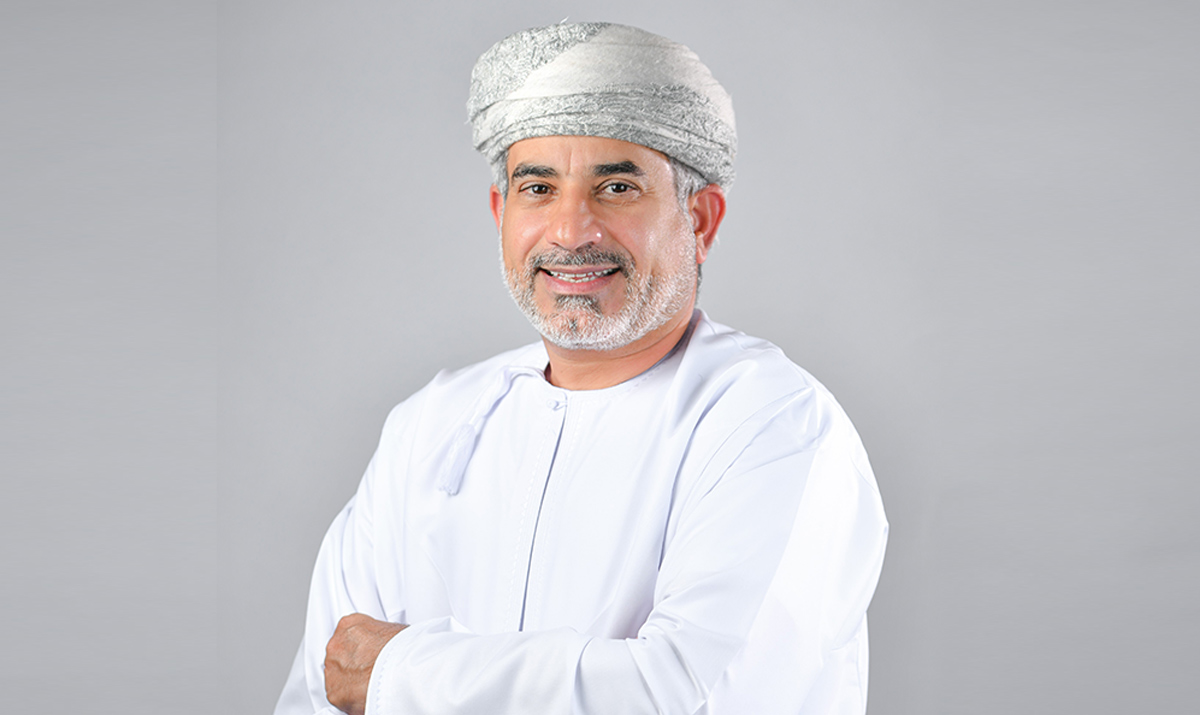 30 May

Interview with Badar Al Kharusi, Chairman, Minerals Development Oman

 

Can you give us a brief description of Minerals Development Oman (MDO) and its current strategies?

Minerals Development Oman was established in 2017 to be the Omani government's investment arm in the mining industry. Our shareholders include the two following entities: the Oman Investment Authority, which holds about three-quarters of the company's shares, and Oman National Investments Development Company or TANMIA, which is a local forum of pension funds that owns the remaining quarter of the company. Among our strategic objectives are diversifying our shareholders' income, creating partnerships with the private sector in both local and international segments, inviting foreign direct investments, creating jobs for Omani locals and enriching the lives of the societies where we operate.

MDO is playing a pivotal role in building a successful and long-lasting mining sector in Oman together with policymakers, regulators and other players. We are venturing into other segments, be it in upstream, downstream or through spin-offs to several different investment landscapes. We want our ventures to be profitable throughout their lifespans whether our role is limited to conducting and acting as equity partners or working as operators. We want MDO to be one of the leading mining companies in the Middle East, renowned for its excellence. If we look back 10 years from now, we want to see that we have created a mining industry that is comparable to the local oil and gas industry or emerging industries such as logistics and tourism.

Can you give us an overview of Oman's recent focus on the mining sector under the Vision 2040 initiative?

Like many countries in the region, Oman has had an issue with economic diversification. We are large producers of oil and gas, and we intend to diversify away from dependency on the sector. Having wealth in the oil and gas sector has been a blessing and a curse. It has brought in a lot of revenues to Oman that have modernized the state. However, in the past we did not take other sources of income as seriously and sectors such as mining suffered. As part of the Oman Vision 2040 initiative, the government of Oman has selected the five following strategic sectors to focus on: mining, tourism, fisheries, logistics and energy beyond oil and gas such as renewables and hydrogen.

Oman's mining industry has existed since historic times. Around 3,000 years ago, copper mining in cities like Sohar was exported to places like China but not at an industrial scale. In 2020, the government assigned the mining dossier to the Ministry of Energy and Minerals. One of the benefits of this move was the enforcement and adoption of many high standards that had previously been deployed in the oil and gas industry, such as concession rights, proper governance laws, fiscal regimes and a focus on enabling investment. In 2022 we signed 12 different concession agreements in Oman with the intention to build a database of what minerals exist in Oman and subsequently create projects to invest in and monetize with the goal of delivering the end product to our end users. We see immense potential for different minerals in Oman and have already tapped into a wide portfolio. We are looking at the upstream sector and also downstream segments of mining. We can generate significant extra value by not selling the ore but industrializing it and exporting it as an industrialized product.

On this journey, there are no doubt many challenges. We must influence government agencies to create an enabling fiscal regime and rework mining laws. We must receive support of all government agencies we interface with beyond the Oman Investment Authority and the Ministry of Energy and Minerals. However, the challenges we face are normal for this type of development; this is the cost of doing business. We intend to face these challenges, turn them into opportunities and create value for Oman.

What flagship projects are we seeing related to the signing of the 12 mining concessions last year?

The concession areas cover a large area of Oman, around 8,500 square miles. The initial signing for the concessions was done in March of 2022 but the royal decrees to ratify these agreements were issued the following December. However, we had already started our exploration campaigns. Never in the history of the country has there been such an extensive exploration program in the mining sector – and perhaps even in the oil and gas environment – which points to how much the government is enabling its success. Oman has two families of minerals, what we call metallic minerals and nonmetallic or industrial minerals. In terms of metallic minerals, we have already made large commercial discoveries of copper, possibly gold and chromite. On the industrial side, we have significant volumes of gypsum, limestone, dolomite, quartz and silica sand. We are also targeting other high-demand minerals such as nickel, potash and possibly rare earth minerals, which all require further confirmation. When we have enough reserves in terms of volume and purity, we will create projects to develop these segments.

We currently have a few flagship developments. On the metallic front, we have the Mazoon copper mining project on Block 10 that consists of five copper mines. The project is focusing on the mining of copper and potentially some associated gold. The project involves constructing a $350-million processing plant. We floated the project for investors late last year and had many foreign investors bidding for the project. We had around five or six different investors who showed interest. Our other flagship development is the industrial mining project in Shuwaymiyah. We have already found significant volumes of gypsum, limestone and dolomite. We are building a port at the site, which is currently being designed. It is possible we will float a bid for the construction of the port at the beginning of 2024.

What is the government doing to make sure the sector uses the latest technologies and practices in the mining sector?

We work in close collaboration with government entities in digitalization and making the most use of the fourth industrial revolution's technologies. We have the advantage of starting relatively new and can shape things to fit the latest technologies, which is also true for other areas such as sustainability, clean energy and developing technical knowhow.  We are at the starting steps of our journey. While we currently do not necessarily have the best disruptive technologies in play, they will come. We will not perform conventional mining operations and plan on choosing only the latest technologies and practices in the market. This is one of the reasons we are partnering with international players. They bring knowhow and disruptors that can make our business more profitable and rewarding.

How important is utilizing sustainable practices and technologies for Oman's new mining sector?

In November at the 2022 United Nations Climate Change Conference, Oman pledged to become carbon-neutral by 2050. To achieve our goal, we looked at which sectors emit the largest amount of greenhouse gases. We identified many industries, including oil and gas, cement, transport, domestic power usage and power generation. At the moment, the mining sector does not feature on the list of high emitters because we are not yet very active. Once we go full steam, we aim to feature low on the list. The mining industry is a heavy user of power, which we can use to our advantage. Currently we produce most of our power through conventional gas feedstock and are moving rapidly into electrification. Oman is blessed with immense renewables potential, particularly in solar and wind. We have some of the best spots on the planet, which will help us liberate gas molecules for other industries. In tune with the government's goals, we aim to not use conventional power generation and stick only to renewables. The sector is very conscious of the United Nations' Sustainable Development Goals.

How important is enriching the lives of the communities near MDO's projects?

One of our challenges is that we operate within local societies. Our mines exist where people live next door. If we do not use this to our advantage and take communities with us on our journey and enrich these societies, they will be a liability for us rather than an asset. We intend to create jobs. We have a large percentage of youth in Oman who are very capable and well trained. They are eager to be put to use. We want all to enjoy our success. This is a core part of our strategy; we have already begun effective programs in this area. For example, we are already very involved with the local communities surrounding the Mazoon copper mining project.

Why is Oman an attractive destination for foreign direct investment?

Oman has attracted significant foreign direct investment, particularly in mature industries such as oil and gas and progressively in our energy diversification efforts in renewables, hydrogen, tourism and fisheries. The country is attractive for power-using industries as we have the resources to meet demands at low costs. Additionally, our central location allows easy access to Asia, Africa, Europe and the USA. Alongside our accommodating fiscal regimes in terms of taxation and the country's political stability, the Oman Vision 2040 initiative shows the amount of importance industries such as the mining sector hold for the government.

How interested is MDO in partnering with American companies in the local mining industry?

One of MDO's main objectives is to bring in foreign direct investments. We are looking at creating and maturing opportunities in the mining sector and then offering them to the private sector. Whether these are local or international businesses is secondary to our goals; liquidity helps wherever it comes from. In the mining sector we are keen to attract American investors. One of our downstream projects involves the manufacturing of titanium dioxide, and we are partnering with Dubal Holding, a company linked to the Dubai government. The material is being sourced from an Oman Investment Authority venture in Mozambique. The plant is currently under construction at the Sohar Free Zone and production from the plant will be destined for the American market. This collaboration involves integration of multiple international players. There are other companies looking to be off takers of our products; we are in the mature stages with these entities. We welcome companies of whatever size to partner with us. We come with very few conditions and with very open arms. Due to our free trade agreement with the United States, American companies have a huge potential to build business relationships with Omani companies, and we want to take advantage of that.

Is MDO currently looking to move its activities beyond Oman into foreign markets?

In the future, MDO could start making direct investments in the African continent. However, we need to walk before we sprint. We are focusing on the production and industrialization of minerals within Oman. We have very strong historical links with Tanzania and Zanzibar. Several Omani oil and gas operators currently exist in Tanzania. The Oman Investment Authority has a venture in Mozambique. After we establish a comfortable track record, it is very likely we will venture outwards in some capacity whether as investors, buyers or suppliers of finished products. We do not have any limitations. When the opportunities come, we will grab them.