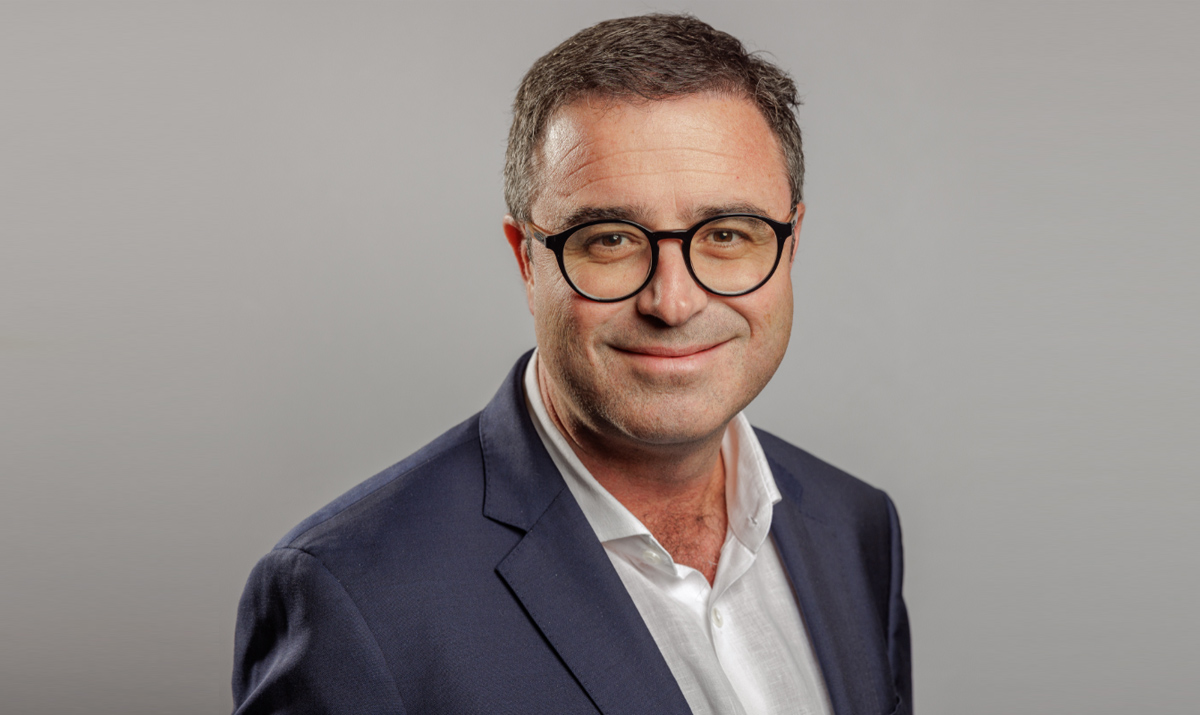 11 Oct

Interview with Andre Borg, Country General Manager of the Hilton Seychelles

BF: Tourism rebounded strongly in Seychelles last year, with tourist arrivals reaching over 335,000 visitors according to the National Bureau of Statistics and beating all expectations. Despite the decline of the Russian and Ukrainian markets, Seychelles witnessed a larger demand from Europe and the Middle East which, led to an 81% increase from the same period last year. To start, could you give me your own analysis of the archipelago's tourism rebound and the key trends that you observe at present?

Andre Borg: Seychelles is a unique destination surrounded by natural beauty, diverse wildlife, and a unique culture. The islands of Seychelles have some of the world's most beautiful untouched beaches and area rich in flora. The abundance of marine and national parks, and the way the country pushes its sustainability messaging, promotes inbound tourism into the region. Consumers are also revving up spending and booking holidays, which has created a high demand for travel into Seychelles.

Hilton has played a crucial role in the country over the last 15 years of operations and has introduced some of its world leading brands into the market. We currently have four operating properties: Hilton Seychelles Northolme Resort & Spa, Hilton Seychelles Labriz Resort & Spa, DoubleTree by Hilton Seychelles-Allamanda Resort and Spa, and Mango House Seychelles, LXR Hotels & Resorts. We are seeing a strong interest from owners and investors looking to create the right hotel products with the right brands. Based on this, we recently announced significant expansion with the development of two new projects: Waldorf Astoria Seychelles Platte Island and Canopy by Hilton Mahé.

BF: What have been some of the key lessons learned from the pandemic and from the current geopolitical situation?

Andre Borg:  As of 2019, tourism in the Seychelles accounted for 42% of the country's GDP and nearly 40% of all jobs. With Seychelles being remote islands in comparison to the rest of the world, we experienced some challenges with connectivity and limited health supplies. We soon realized that tourism was much more than travel because the pandemic strengthened the ties between the private sector, the Seychellois community, and the government.

We had to work together to address some of the challenges brought about by the pandemic. For example, we implemented the Hilton CleanStay program across all our properties, which provided guests with peace of mind around health and safety and paid close attention to our over 240 team members in quarantine who also supported us with renovating our hotels and preparing for the reopening.

I believe we have come out of the pandemic stronger, and we have the numbers show for it. The percentage of travelers visiting the Seychelles has increased significantly since the pandemic. The Seychelles Tourism Board (STB) recently announced Seychelles recorded a total of 334,500 arrivals in 2022, an 81% increase from 2021.

BF: What would you say are some of the main challenges the tourism sector needs to address and overcome to continue along its growth trajectory?

Andre Borg: I must say that the government has done a great job in prioritizing the overall economy and tourism industry in Seychelles. As we continue to build on the great work we already have in place, it is important to also focus on flight accessibility. Although the country is well serviced from the GCC markets and from Africa through Ethiopia and Kenya, we can do a lot more in building a stronger connectivity from Europe because the region contributes significantly to the country's GDP. We also need to ensure we remain competitive to meet the ever-changing needs of travelers by creating innovative product offerings and thinking outside the box to provide value added services to guests.

BF: Hilton is a leading global hospitality group that needs no introduction. In Seychelles, you are managing four properties in the archipelago: Hilton Seychelles Northolme Resort and Spa, DoubleTree by Hilton Seychelles-Allamanda Resort & Spa, Mango House Seychelles LXR Hotels & Resorts and Hilton Seychelles Labriz Resort & Spa. Can you give us a little introduction to these four properties? What makes them unique for the visitor?

Andre Borg:  Hilton Seychelles Labriz Resort & Spa is a beautiful resort situated on Silhouette Island and is in the heart of the Seychelles National Marine Park-Silhouette National Marine Park. The hotel covers about 7% of the island, while the rest of the island is an untapped natural beauty showcasing endangered species such as the Seychelles sheath-tailed bat and the Aldabra giant tortoise.

Through our Travel with Purpose agenda, we play a critical role in the conservation of Silhouette National Marine Park. For example, 23 out of the 50 sheath-tailed bats remaining in the world are located in one of the caves on Silhouette Island, and we work closely with the government and conservation society to protect the bats.

Hilton Seychelles Northolme Resort and Spa was our first of the Hilton properties in Seychelles, opened in 2008. It is a boutique product made of 56 villas. Ian Fleming, the famous British writer best known for the James Bond series spent a lot of time at the resort writing the James Bond spy novels. The property is ideal for couples looking for a romantic getaway.

From a commercial perspective, Hilton Seychelles Labriz Resort & Spa curates unique family vacation experiences for guests. Families enjoy various activities such as diving, snorkeling, hiking, and biking. Alternatively, they can opt to visit Grann Kaz Museum, the home of Dauban family, who owned the island until 1960, to understand the history and culture of the country.

Mango House Seychelles, LXR Hotels & Resorts, on the other hand, used to be owned by a renowned Italian photographer, Gian Paolo Barbieri before it was turned into a hotel. It provides a contemporary and intimate home experience for guests and it sits in its very own bay of Anse Aux Poules Blues, "Bay of Blue Chickens." It provides a romantic backdrop for couples, and features a magnificent bar, Kokoye and Moutya Restaurant, which provides guest with authentic Seychellois cuisine. DoubleTree by Hilton Seychelles – Allamanda Resort & Spa is a 30-room property ideal for families. The resort features a beautiful beach and exquisite restaurant concepts in a laid-back setting.

In the coming months, we will be introducing two new properties into the market. The first is Canopy by Hilton Mahé, which will mark the introduction of the first lifestyle property for Hilton in the Seychelles. The hotel is a 120-room property located in Anse à la Mouche, which is near the beach and Mango House Seychelles, LXR Hotels & Resorts. We will also open the highly anticipated Waldorf Astoria Seychelles Platte Island. The resort is an eco-friendly destination comprising 50 unique seafront villas completely powered by solar energy. The resort is home to native hawksbill turtles, eagle rays and manta rays, to name a few, and the island's garden will provide a large portion of its fruits and vegetables, which will deliver a sustainable farm-to-table culinary experience for guests.

BF: What efforts is Hilton doing to continually surprise its visitors and go the next mile? Which specific services do your resorts offer, from spa and wellness to water and family activities?

Andre Borg:  At Hilton Seychelles Labriz Resort & Spa, for example, we have a unique dive center where guests can get PADI certified within five days. Hikes around the islands are super amazing. On Silhouette Island, we have a guest experiences team that curates experiences for travelers based on their interests.  At Hilton Seychelles Northolme Resort & Spa and Mango House Seychelles, LXR Hotels & Resorts, we personalize guest touch points and anticipate their needs ahead of their arrival by reaching out to them to understand their interests through our guest services team.

Hilton Seychelles Northolme Resort & Spa is situated in a serene atmosphere ideal for honeymooners and destination weddings. All the villas boast of ocean front, and it is also one of the only resorts in Seychelles offering villas with infinity pool on stilts. For relaxation, the resort has an eforea spa featuring single and couple treatment rooms with spectacular views over the ocean and outdoor showers, as well as a steam room.

BF: In 2020, Hilton Seychelles Northolme Resort & Spa and Hilton Seychelles Labriz Resort & Spa were the first two Hilton hotels to be certified with a Green Globe across Hilton Properties in Africa and Indian Ocean region. What elements contributed to these achievements and how are you incorporating sustainability principles into every hotel in Seychelles?

Andre Borg: At a global level, Hilton is committed to protecting destinations where we operate to create a better world for travel and ensure a sustainable future for generations to come. Our global ESG strategy is called Travel with Purpose, and it measures our environmental and social impact across our operations, supply chain and the communities in which we operate. On a hotel level, we track our ESG footprint using Hilton's management platform called LightStay. I would say that Hilton's global sustainability focus contributed significantly to how we have chosen to operate locally.

The Green Globe certification is a structured assessment of the sustainability performance of travel and tourism businesses and their supply chain partners. Additionally, we received Seychelles Sustainable Tourism label because of the initiatives we implement across our hotels in Seychelles. At Hilton Seychelles Labriz Resort & Spa, guests can participate in reef sea clean-ups with assistance from the Island Conservation Society (ICS), which also helps drive forestry care and protect the endangered Seychelles sheath-tailed bat. The resort also opened a new sanctuary for the island's population of Aldabra giant tortoise. We also recently installed a state-of-the-art water filtration system which harvests water from the Mount Dauban Waterfall and fills reusable glass bottles, saving over 300,000 plastic bottles per year.

We focus on local sourcing, using indigenous ingredients from local farmers at Moutya Restaurant, located in Mango House Seychelles, LXR Hotels & Resorts, and source all the hotel and spa amenities from a local atelier called Belliche. At Hilton Seychelles Northolme Resort & Spa, we collaborate with the Marine Conservation Seychelles Society to develop coral reef restoration program aimed at protecting and restoring the remaining reef.

BF: Do you think the government is doing enough to develop the tourism industry while also preserving the environment? How do they manage this conflicting mission?

Andre Borg: To develop the industry, the government has put in place processes such as an environmental impact assessment for developers and investors. An increase in the number of investors in the country will also drive employment for citizens and residents and improve tourism within the country. It's also about seasonality: tourism in Seychelles is not about the three months of summer, but spreads throughout 12 months. The weather is good for 12 months, so you can really spread the numbers evenly and nicely without impacting the environment too much.

BF: The U.S. visitors look for new destinations to explore and are known to be big spenders. In the context of growing diversification of source markets, how could Seychelles benefit from increased North American visitors in particular? 

Andre Borg: It's good to have American guests coming because it creates new business. Conrad Hilton used to say that travel brings peace to the world and encourages businesses. This is the way it is done: having American tourists coming here and understanding the culture, getting a good look around, and maybe coming back with investment in the future.

Between 2017 and 2019 we had around 15,000 tourists from America. In 2022, we welcomed 12,000 American travelers. This means that here was a 104% growth between 2021 and 2022, so the market is strong. Hilton in Seychelles has a market share of around 25% for American visitors, which makes America a key target market for us. We encourage the American tourists to visit by collaborating with luxury consortiums and destination management companies (DMCs) to drive business to our hotels. We also leverage our award-winning guest loyalty program, Hilton Honors, which allows our guests to book directly across 19-world class brands for more than 7,100 properties including Seychelles.

BF: What aspects of Seychelles' environment or culture make it a destination of choice that would be naturally appealing to U.S. tourists?

Andre Borg:  Seychelles is all about the environment. We have some of the most beautiful beaches in the world, places like Vallée de Mai in Praslin, which is a UNESCO protected Heritage site and unique in the world. We have the Coco de Mer on Silhouette, which is an interesting place. The culture is also amazing, with a melting pot of Asia, Creole, French and European influences making it unique. There is a lot of demand for twin destinations, so you can do a safari in Africa, which we call the "bush," and then you can do the beach in the Seychelles. Seychelles being so close to Kenya and Ethiopia makes it possible to do two destinations in one holiday.

BF: What are your priorities for the Hilton's operations and targets for the next years?

Andre Borg:  In the coming years, we will employ an additional 600 team members across our pipeline hotels. We are focused on ensuring we continue to attract and retain team members; we provide on the job training and development in the form of apprenticeships through the Fitir Hilton Academy (Fitir means future in Creole). By the end of last year, we had 97 apprentices and have now fully trained 30 students who have all been employed in our establishments. Two students from the academy are now training at Waldorf Astoria Maldives to prepare them for new roles at Waldorf Astoria Platte Island. We aim to train 300 students and take on 20-25 students from each cohort. We train them for three months and offer them a job in one of our hotels but there is no bond, so they can go and work in another hotel. We're really doing this for the community and because we believe so much in our culture.

My biggest dream would be to have one of these students become a general manager in the future. Now, we only train them at basic levels, but it is a project which is very close to my heart and which I think can grow very much. Achieving gender equality and promoting female empowerment is a key focus for Hilton. We also have two female general managers, Doreen De Letourdie who is the resort manager for Allamanda, and Vanessa Albest, resort manager for Mango House Seychelles, LXR Hotels & Resorts. That shows a lot of what we are doing in terms of localization and diversification, two important principles which we are working on.

What is your final message to the readers of USA Today?

Andre Borg: I believe we are in the golden age of travel. At Hilton, we are passionate about driving development in Seychelles and we're constantly looking for ways to enhance the guest experience. Through our partnerships with local businesses and organizations, we've been able to create a sustainable tourism industry that benefits both the local community and our guests. We strive to minimize our environmental impact while still providing our guests with the exceptional service and amenities they expect from a Hilton property.

Ultimately, our goal is to leave a positive lasting impact in Seychelles and its community, while providing our guests with an unforgettable holiday experience. We believe that by investing in sustainable development, collaborating with local communities, and training the youth, we can help create a brighter future for everyone involved.