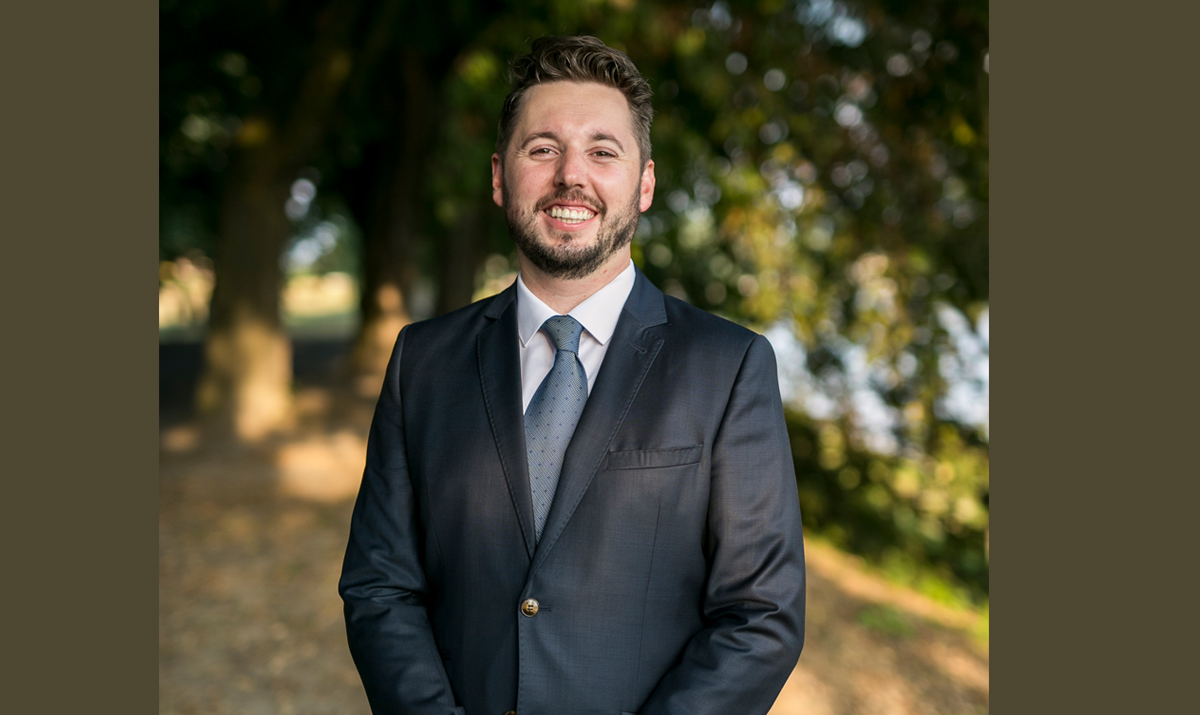 16 May

Interview with András Tóth, Managing Director of Nébar, Hungary

BF: In 2021, exports from the Hungarian food industry amounted to around $7 billion. The sector represented 11.4% of total manufacturing production in Hungary. How would you rate the competitiveness of the Hungarian food industry, and of the food and beverages subsector more precisely? What are its main strengths and weaknesses?

András Tóth: Hungary has very good opportunities to work with the best out of the agriculture and food industries. I can talk about my own industry, which is the bakery and, more specifically, roasted nuts and roasted confectionary products. Many years ago, the agricultural sector was built only on selling and exporting first goods, meaning selling grains and flour, rather than finished, added-value products. I think there is a lot of space to improve, create and retain more value for the sector. Nébar is a shining example in that regard and has been quite innovative on that aspect. To summarize, I would say that there is some room for improvement, and I would encourage those investors who think about stepping into this market to focus on added value products that have a long shelf-life, to export to other countries.

BF: Nébar was founded in 1995 and has built extensive experience in the sector. The company runs two divisions today: one for flatbread manufacturing and distribution and another for confecting oilseed products. Can you give us a rapid overview of the company? What were the major achievements of Nébar in recent years? What makes Nébar stand out as a player in the Hungarian food industry?

András Tóth:  Nébar was established in 1995. My wife and I successfully took over the management from our parents in 2018. My father-in-law had successfully planned on how to transition ownership of the company. My wife and I had both studied abroad in prestigious universities. I am an economist, while she became a food technologist. We did not know that we were going to run this company, but our educational backgrounds certainly helped, as well as the preparation from my father-in-law's side.

In 2018, we took over the management and have passed quite a few milestones since 2019, including the development of a much wider variety of bakery products. First and foremost, our aim was to create recipes that are GMO free, vegan, dairy free, and with no preservatives. The products that we created are 100% natural and exclude all types of preservatives. As you know, the gluten problem is expanding. If I look at the statistics, it seems that the overall population has a significant problem with gluten intolerance, which means that this type of niche market is significantly expanding by double digits year by year. With that in mind we have built a gluten-free factory. We try to give the consumers a good alternative which is not only gluten-free but also tasty, something which is very important.

Back in 2018 when we took over, we understood that we had to come up with new recipes and maintain a very natural and healthy product line. In parallel, we decided to equip ourselves with automated machinery. We also understood that the Hungarian market itself was not going to be enough and that there are countries, like the U.S., where we are present these days, something which demands large quantities. So, in 2020 we decided to make a large investment of more than €3 million, which was quite big in our company. This investment enabled us to almost fully automize our production lines. Therefore, we now have the capacity to serve other markets and export overseas, which was only an unachievable dream previously. It is important for us to be able to produce competitively compared to any other European or overseas rivals.

BF:  Back in 2018, when you took over, you had registered net sales revenue of $1.4 million. Can you share with us some of the key facts and figures about Nébar to illustrate your growth, weight, and significance in the market?

András Tóth:  Since 2018 we have nearly doubled our size, which I don't think is too bad taking in consideration that COVID hit us quite badly. All the international exhibitions which were already approved and planned for 2019-2020 had to be postponed. And then the Russia-Ukraine War broke out, putting incredible pressure on our supply chain. Consequently, we are not very satisfied with the growth rate that we managed to achieve in these four years. Nevertheless, looking at the current economic situation, it is still not bad and we managed to show some growth, and managed to double our size since 2018. But honestly, all the incredible amount of work put into other markets needs to come through in 2023 and 2024.

When I took over, we had about 32 employees, whereas now that number is at 42. We have fully automized the plant, so this means that these employees are all office staff. My plan is to continue to increase the number of salespeople, product development staff, as well as quality control and back office. But luckily, because we keep improving our products, the physical staff could be kept as they used to be. On the other hand, we have a broader portfolio to produce than in our early days. The automated machinery has increased our output by six times, meaning we can handle that many times greater production with the same number of physical staff than we used to have in 2018.

BF: Your company manages three products in addition to manufacturing for other companies. How do you ensure flexibility between your own brand operations and the servicing of private label partners?

András Tóth:  We try to have a fair and healthy balance between our branded products and private manufacturing. We would like to build up a brand we can be proud of. If you do it with lots of care and know-how, then probably the brand is going to be unique and last a long time. That's also what we started in 2018, and that is the reason you can see the Nébar brand copyrighted in the U.S., Europe, and China.

Our first aim is to keep developing the distribution and the success of this brand; nevertheless, it's also very important to fill the gaps, and that's why we are in contact with some huge supermarket chains, which tend to have their own private label product portfolio. Our go-to-market strategy varies from country to country. For instance, sometimes it's surprising how easily we can get into certain countries, sometimes it's a negative surprise at how difficult it can be to get into some very well-developed markets.

An opportunity is to sell our products as private label products. As a developing company, we are open to both at this moment. And of course, regardless of the scheme, we strive to provide high-quality, whether it's our branded products or a private label.

BF:  With a presence in 19 countries, Nébar makes 80% of its turnover from export sales. Can you tell me, what are your priority markets for your company right now? How are you trying to grow your commercial presence to create new partnerships?

András Tóth: Our target countries are those countries which have high health awareness populations, such as the Scandinavian countries, Western European countries, as well as the United States and Canada. We closed deals with Japan, China, Taiwan, and Australia.  Japan was not a surprise for us because we all know the Japanese society is a well-developed society; while no one needs to say how quickly China is developing. But honestly speaking, I would have expected a little bit faster growth from Germany compared to China. But it seems to be the other way around.

Over the years I have learned that our success depends on our partners and distributors from country to country. If you can find the right partner to bring your products to the market, no matter which part of the world you are in, you'll be successful. My aim these days is to create a very good network of agents, companies with whom I can work, whether it is focused on a private label or a branded product distribution. We investigate the situation case by case to have a successful and relatively fast growth rate from market to market.

BF:  You mentioned that the U.S. market is one of the markets that you are highly targeting as it has this high awareness which you are looking for. Can you tell us more about your go-to market strategy in the U.S.? How are you working to expand your partnerships over there? How do you see the way forward and what are some of the challenges that you see?

András Tóth: We started our cooperation with a very prestigious U.S. partner, but in a very special segment since it's a kosher company. As a result, our products in the U.S. are only available under the flag of kosher stamps. It also shows that we have the capacity to go to this direction: it's not a problem for us to develop regular kosher products, and all the way to stricter kosher products, if necessary. That is exactly what we do in the case of our U.S. partner.

This is a very good part of our business, with a positive impact. Every year we come up with some new product developments together with this partner. In the last three years we launched four different product ranges: one in the commercial flatbread sector, one in gluten free flatbreads, one in kosher matzoh products, and the last one was a cracker which is already being produced at our factory while we speak. This partner is doing an extremely good job, but they are only focused on the kosher business.

The U.S. is a far and large market, and the proportion of people eating healthy food, high-protein content, and vegan types of breads is also growing there. Our sales team is focused on finding the right partner who could bring us into different kinds of stores and build up our distribution in the U.S. We don't know yet whether it's going to be Nébar U.S. or whether we can do it together with a partner over there. It's a little bit undecided yet, but nevertheless, the goal is to have a measurable market share in the U.S. by the end of 2025. For that I think we have to speed up a little, but we have started to check the market for many kinds of angles, and we understand quite well who our competitors are. In addition, we created and developed a very unique technology which you can't buy in any commercial places. This is a very special product that we make, and the flatbread that results from it is very thin: about 0.8 millimeters of baked product.

BF: Your brand concentrates a high number of attributes and qualities. How do you go about communicating and growing your image and the brand's reputation locally or internationally?

András Tóth: 2019 was the first year when we started spending a significant amount of money on marketing. We thought that with old fashioned marketing tools, we could achieve great success. As a kind of pilot country, we wanted to try all these marketing tools and marketing strategies on the Hungarian market. I am not so happy to say, but it didn't work out considering the success we all expected. After a couple of months of investigating what we did wrong and how things went wrong, we concluded that, these days, most customers live their whole lives online. It was quite a surprise, yet, on the other hand, it's also understandable that our target consumers are very modern, health-conscious people who don't necessarily go to supermarkets anymore. They most likely are on Instagram and Facebook, they follow influencers for their purchase decisions, and they want to buy the product immediately. We concluded that we also had to get an online shop where the products are available and can be easily bought.

Since 2020, we changed our marketing strategy significantly. We started heavily investing in the online world and working with influencers. Since that time, we are much more visible and have achieved our targets, sometimes even better than we planned. This could have been a success story but then the war broke out and prices increased. The marketing strategy as it used to be in 2020 had to be adjusted, prices had to change, packaging had to change, so nothing went in the normal way. I think this is one of our strengths as well: we've already had so many challenges in a small period since 2018, and not enough time and opportunity to build up the complete technology upgrade to fully automize the whole operation. In that time there were so many different and unexpected heavy impacts on the industry, you have to adjust, adjust, and adjust. But after a while you live in it, and you find it as kind of a new norm. You just learn to cope with it.

That is one of our strengths as well for our partners: when they ask us to do a certain type of development, we can react quite quickly since we have the abilities and fast reflexes to be able to find a good solution and provide good response to all these kinds of challenges.

BF:  You took over the company in 2018, so we can say this is your fifth year at the head of Nébar. How would you summarize your vision for the company for the next five years? What would you like to achieve most?

András Tóth: The most important thing is that we had to lay down a technological roadmap as well as product development roadmap. That is what we had already done in 2020. We are slowly accomplishing this technological development as well as the product development roadmap. Of course, there are always different external factors which push us in different directions, but the vision is always quite clear. Due to the level of magnitude of the factory we have, we cannot compete with the big boys globally, but we are good at working in this healthy food or functional food sector which requires lots of care and extra attention compared to the very convenient, very large-scale producers.

The key words are "protein enhanced & low CH" products that are dedicated to athletes, to people who would like to lose weight, people on a diet. We have a complete range of products that are gluten free, obviously for people who are gluten intolerant. It's very important for them to have some good options that are not only gluten free but tasty as well.

Every now and then we get requests to do something for kids which is organic, which is very healthy and full of protein, vitamins and minerals, and we worked on that. The new range is already available, and we will most likely bring it to the markets in the coming month. In terms of product development, we're looking at expanding our flatbread and crackers portfolios. We are quite clear about where we would like to go and what we would like to achieve when it comes to distribution and growing the brand. We would like to keep a good balance between the private label production and the brand production, which is at 50/50. The focus and challenge of the extended sales team is to find the best partners within each country to start expanding our presence in that country.

 

BF: What's your final message to the readers of USA Today?

András Tóth:  In the U.S., people often have difficulty finding GMO-free products because the legislation and the environmental law there is a bit different. The good thing about Hungary is that we 100% forbid any kind of GMO products. As a result, we can claim that whatever is produced and processed in the country is GMO free. I think that's important if you think of healthy food. Same goes for the preservatives; it's probably not the healthiest to use them.

I would encourage U.S. and Canadian citizens to try our products, to visit to see with their own eyes what we are trying to build here in our country, in Hungary. Second, I think it's also important to understand that there are certain countries in Europe that are also GMO free. If we find the right partner in these countries, we can start distributing our products. I think with some trust, they should give us a chance and try our products.