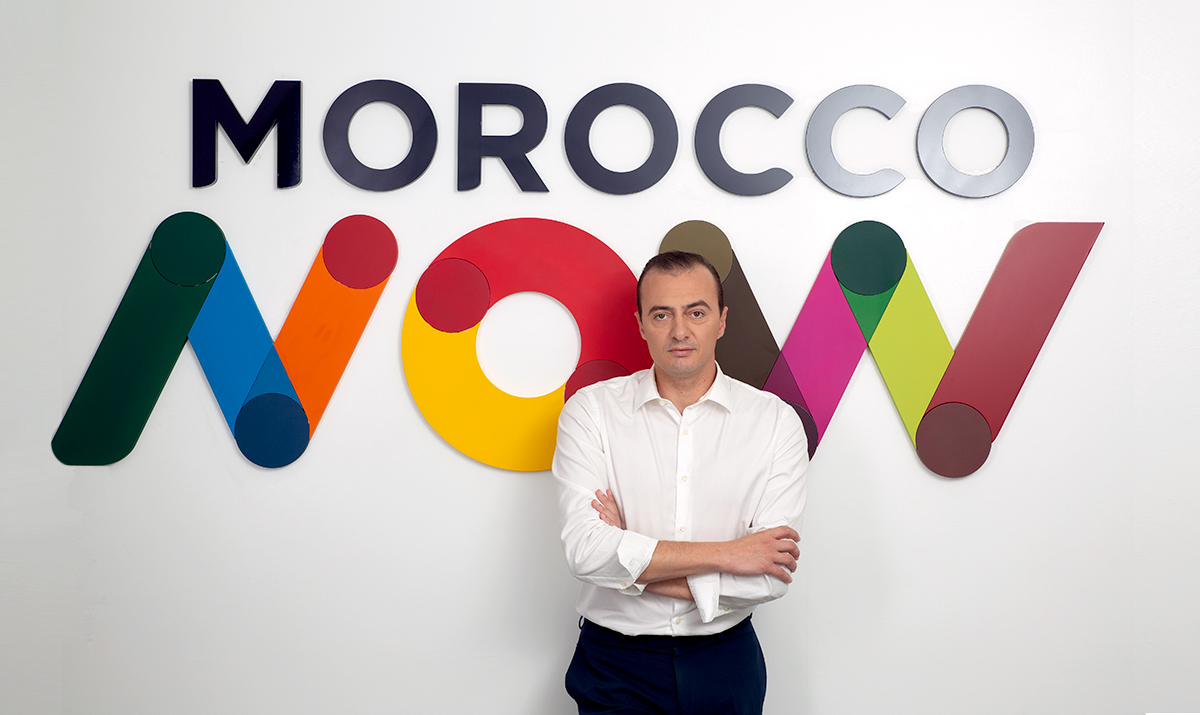 03 Feb

Interview with Ali Seddiki, Managing Director of the Moroccan Agency for Investment and Export Development

BF: Mr. Seddiki, you were appointed as managing director of the Moroccan Agency for Investment and Export Development (AMDIE) in July 2022. Could you introduce the agency and summarize its priorities under your leadership?

Ali Seddiki: The agency's role is to promote and facilitate investment in the country and to support Morocco's economic deployment internationally.

Over many years, the agency's teams have done tremendous work in promoting Morocco, its assets, its industries and its products through their participation in international exhibitions and fairs, as well as their organization of business-to-business events in, and visits to, Morocco. AMDIE's teams are also highly skilled in accompanying national and international investors through the lifecycle of their investment projects, from initial research to implementation, and in supporting Moroccan companies in their export processes.

However, Morocco is now entering a new era with new ambitions and that means new challenges for AMDIE. Today, the country's value proposition is benefiting from momentum, as it perfectly connects with the current concerns of international companies that are looking to reorganize their value chains and transition to carbon neutrality. We are ideally positioned for this because, under the impetus of King Mohammed VI, in the last 20 years Morocco has transformed itself into a low-carbon manufacturing platform that is among the most competitive locations for exporting to Europe, America and Africa. One of AMDIE's priority objectives at the moment is to make investment decision makers aware of this, which we are doing though communication packages and roadshows that are centered on our new national investment and export promotion brand: Morocco NOW.

To take full advantage of the momentum in Morocco's value proposition, a new Charter of Investment has recently been approved by our parliament that strengthens our business climate and investment incentives, and it addresses all the needs of potential investors of any size. So, another of AMDIE's priorities is to make this charter operational by defining its procedures and supporting investors that want to take advantage of its benefits. A third priority is that we aim to strengthen post-investment aspects of our agency's support to investors.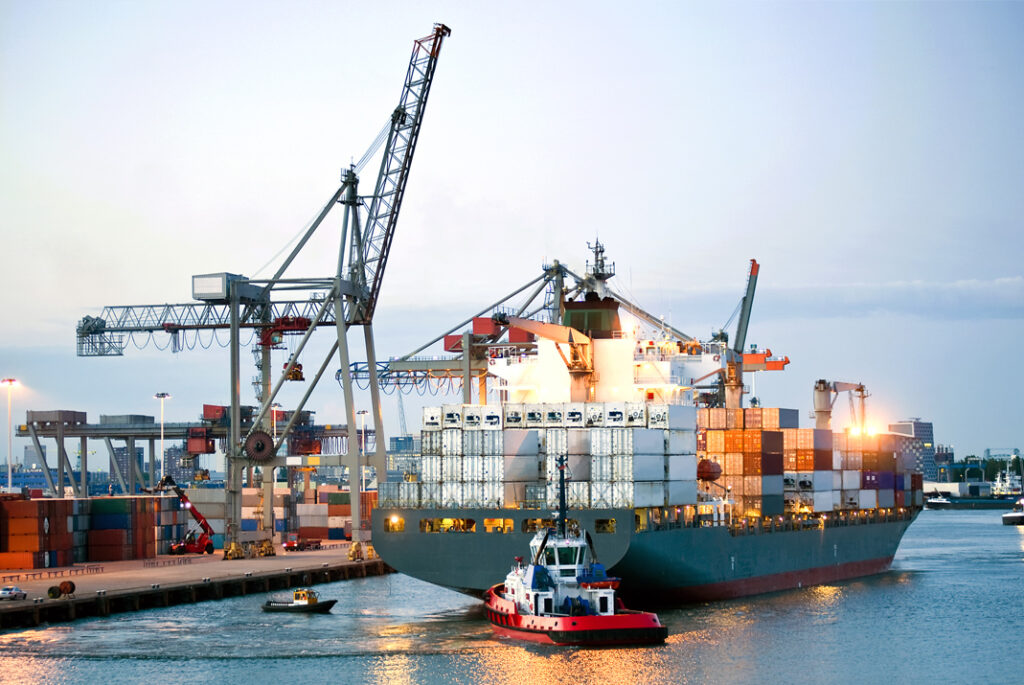 BF: Morocco's economy has changed dramatically in just two decades, thanks to it implementing coherent and consistent strategies such as its Industrial Acceleration Plan, 2014-2020. The second phase of that plan covering 2021-2025 is underway and aims to build on the progress already made and to distribute it through all Morocco's regions. Could you give us an overview of the evolution of the country's economy and of the role foreign direct investment has played in that evolution?
Ali Seddiki: Under the leadership of King Mohammed VI, Morocco has profoundly transformed its economy over the past 20 years and emerged as a regional industrial platform. As an illustration, our gross domestic product multiplied three times between 2000 and 2020, industrial added value increased 2.5 times from 2000 to 2018 and our exports multiplied four-fold from 2000 to 2021. As you mentioned, this is the result of successive plans for the development of Moroccan industry: Emergence, the National Pact for Industrial Emergence and, more recently, the Industrial Acceleration Plan, 2014-2020. The latter enabled the creation of 54 Moroccan industrial ecosystems within 14 clusters that include the automotive, aeronautics, agri-food, textiles and electronics sectors, which generated nearly 600,000 new jobs over the period in total.
With regard to FDI — and beyond the inevitable volatility from one year to the next — in the last 10 years it has continued with the upward trajectory that started at the end of the 1990s, with an average annual net inflow of $2.1 billion and a peak of $3.1 billion in 2018. In 2022, FDI grew by 21% year on year, which was one of the best performances we have achieved in the last decade. This growth reflects renewed confidence on the part of investors, such as Stellantis, which is investing €300 million to increase its automotive manufacturing in the country. If we focus on investments in industrial projects alone, they have multiplied three-fold on average over the last decade, when compared to the end of the 2000s.
BF: You noted a number of the key industries in Morocco today. Can you expand on the country's presence in some of these sectors and in what other industries is Morocco an increasingly important global player?
Ali Seddiki: In the past two decades, the automotive industry has become a pillar industry for Morocco: we are now the leading producer of passenger vehicles in Africa and the industry is the country's biggest export sector. Two global car manufacturers — Renault and Stellantis — are based in Morocco and they rely on an ecosystem of more than 250 subcontractors operating across the entire value chain, including names such as Lear Corporation, Adient, Leoni and Valeo. That expansive ecosystem enables a 64% integration rate for locally produced parts in the vehicle manufacturers' final products.
Currently, Morocco's annual production capacity stands at 700,000 vehicles, but that will rise to nearly 1 million following Stellantis' decision to double capacity at its Kenitra plant. 84% of the sector's products — worth $8.3 billion every year — are exported to over 70 countries and it is an ecosystem that is upscaling in the value chain in line with international developments in the industry regarding engineering, the production of battery chips and manufacturing electric vehicles. Morocco has all the assets needed to become the regional hub for electric vehicles.
The textile industry, on the other hand, is a traditional pillar of Moroccan industry that accounts for more than 25% of industrial jobs in the country and supplies global names in fashion like Inditex. That is because short delivery times and a commitment to sustainable development make Morocco an ideal nearshore production base for Europe.
Another sector with a long history that is less widely known about internationally and deserves more visibility is our pharmaceutical industry, which benefits from 60 years of experience. Morocco is the second-largest African producer of pharmaceuticals by volume, it covers 65% of its own needs across all therapeutic areas and it has advanced technical capabilities, which enabled it to start producing Chinese Sinopharm vaccines during the COVID-19 pandemic. The high quality standards of our pharmaceutical industry are recognized by international institutions — such as the World Health Organization, the US Food and Drug Administration and the European Directorate for the Quality of Medicines and HealthCare — and about 20% of the industry's production output is exported, mainly to Africa but also to Europe and Arab League states.
Morocco's ambitions and the opportunities available in this sector are immense, as evidenced by a major $400-million investment project inaugurated in early 2022 by King Mohammed VI. Through this investment, Morocco is building the largest fill-and-finish vaccine production facility in Africa and one of the five biggest in the world. It will cover 70% of the country's needs, more than 60% of Africa's and it will position Morocco as a biotechnology hub by integrating research, development and production.
More recently, outsourcing has become one of the fastest-growing sectors in Morocco, thanks to the country's flexibility and quality of service. This sector now employs more than 120,000 people and achieves annual export revenues of $1.4 billion.
Of course, we cannot discuss industries that have gained strong footholds without mentioning the aeronautical sector, which also offers great opportunities. Morocco is the African leader in this industry and we have a cluster of over 140 subcontractors here that are supporting leading international operators, including Boeing, Airbus, Safran and Spirit AeroSystems. Notably, the latter company has recently launched production of fuselage components for the Airbus A220 at its Casablanca site, which marks a further step in the country's integration into this global value chain.
Engineering is another of Morocco's newer industries that is growing strongly and has excellent potential. A good example of this is Oracle's inauguration of an artificial intelligence and machine learning research center in Casablanca last year.
BF: You talked earlier about the fact that Morocco has created the competitive, agile, carbon-free manufacturing platform that the world's companies are seeking. How prepared is Morocco in terms of renewable energy and are there opportunities in this sector for investors?
Ali Seddiki: King Mohammed VI's vision has made it possible to position Morocco at the forefront of the global energy transition. Endowed with vast solar and wind resources, Morocco has been committed to renewable energy since 2009. Over the years, we have made huge investments in infrastructure, most notably in the Noor Power Station project, which is one of the largest solar parks worldwide, and in the Tarfaya wind farm that is among the biggest wind facilities in Africa.
Overall, Morocco has implemented 52 large-scale projects to reach an installed renewable energy capacity that represents approximately 37% of its total energy capacity. The country's goal is to reach 52% in 2030, which is achievable as its potential capacity in renewable energies is estimated to be equivalent to the production capacity of Nigeria or Venezuela in gas and oil. To illustrate our ambition, Morocco currently has 1,466 megawatts of installed wind-power capacity, which is the second-highest amount in Africa, and our National Office of Electricity and Water is targeting an installed capacity of 10 gigawatts by 2030.
Furthermore, the expertise acquired by Morocco, as well as recent technological developments, plus the exceptional availability and efficiency of our wind resources, make it possible for us to offer some of the lowest energy prices in the world. Beyond the objective of carbon neutrality in manufacturing, Morocco's renewable energy is, therefore, a major lever of competitiveness for companies based here.
As for opportunities within our energy sector, there are many in diverse fields, including wind power, photovoltaic cells, seawater desalination and green hydrogen, as the government estimates that Morocco could capture 2-4% of the global green hydrogen production market by 2030. We are also getting ready to export more of our clean energy solutions to Europe, North America and Africa.
BF: A new globalization paradigm is emerging and pushing international enterprises, particularly in the EU and the US, to rethink their location strategy and shorten their manufacturing chains. Is Morocco benefiting from this trend?
Ali Seddiki: The COVID crisis and then the fallout from the war in Ukraine have highlighted the limits of globalization, the fragility of value chains and the risks of just-in-time strategies. The resultant movement toward the relocation of value chains and the search for nearshore production platforms has contributed to the momentum of investment that is coming into Morocco. But it is not the only element — the momentum is also the result of the policies implemented by Morocco to take advantage of its strategic geographic position and its natural resources. For example, Tangier Med Port is now the 23rd-largest container port worldwide and the sixth-highest ranked in terms of efficiency. Combined with Morocco's extensive free trade agreements, that enables rapid and customs-free access to European and American markets. In addition, as I noted before, the renewable energies Morocco has developed support companies' transition to carbon neutrality and bring price-competitiveness gains.
Foreign investment into Morocco is very dynamic but, beyond that, the relocation of supply chains is evident in our textile sector's exports, which were up by over 27% at the end of September 2022 to reach a record level for the last five years, as a number of international operators are choosing to bring their sourcing closer to their consumer markets by moving part of their Asian orders to the Mediterranean basin.
BF: How important is the US as a trade and investment partner to Morocco?
Ali Seddiki: The US and Morocco have a long-standing close relationship, which has grown stronger in recent years. Morocco is the only African country to have signed a free trade agreement with the US, which has not only considerably boosted trade between the two countries but has also attracted American investment to Morocco, particularly in the automotive, aeronautics and information and communication technology industries. In total, about 120 US companies currently operate in Morocco, including Boeing, Lear Corporation, Adient, Oracle and Procter and Gamble.
Direct investment from the US into Morocco has increased steadily over the past decade and in the first half of 2022 it leapfrogged France to become our leading foreign investor with investments amounting to $578 million. One reason for this is Morocco's privileged relations with the rest of Africa and its positioning as a hub into that continent constitutes an additional advantage for American businesses. Morocco's Dakhla region presents particularly attractive opportunities in this regard and the outlook is promising.
BF: What are AMDIE's goals for attracting investment to Morocco and its regions over the next decade?
Ali Seddiki: AMDIE's activities follow a strategy defined by the Ministry of Investment, Convergence and the Evaluation of Public Policies, which is based on royal guidelines and the country's New Development Model that was established in 2022 and provides a roadmap to 2035.
Morocco has one of the highest investment rates in the world today, but two-thirds of investment currently comes from public sources, which has made it possible to carry out major infrastructure programs but does not contribute enough to generate growth. The country's objective is to reverse this ratio, so that two-thirds of investment comes from the private sector by 2035. This is an ambitious objective, which requires a double-digit average annual growth rate in private-sector investment in coming years. AMDIE plans to take a first step toward this in 2023 by doubling the amount of private investment that took place in 2022.
In addition, at the moment Morocco is marked by significant regional disparities in terms of development, dynamism and employment. For instance, just three of our 12 regions — the three that cover the Atlantic axis from Casablanca to Tangier — contribute 60% of the country's GDP. Conversely, the three regions in southern Morocco account for only 5%. Reducing these inequalities is, therefore, one of the objectives of our investment policy and that is why Morocco's new Charter of Investment introduces differentiated regional incentives, which aim to direct investors toward the areas most in need, according to their specificities. As a result, we expect that the southern provinces will receive significant amounts of investment going forward, particularly in the renewable energy sector, given their impressive solar and wind resources.
BF: AMDIE launched the national investment and export promotion brand Morocco NOW in 2021. How have you promoted the brand over the last year and what do you have planned for 2023?
Ali Seddiki: Morocco NOW was launched in October 2021 at the end of the COVID-19 pandemic, with the objective of promoting Morocco as a competitive platform for low-carbon manufacturing and to attract private-sector investment and make that the main lever for growth and job creation in the years to come. Since then, AMDIE has held roadshows in India, the UK, Korea, Japan, Germany and Singapore, where we met international business leaders and publicized the Morocco NOW value proposition, and we will continue with more of these events in 2023.
Additionally, as a recognized regional leader and hub for international investment and trade, sustainable development and decarbonized manufacturing, Bloomberg has chosen Morocco to host its inaugural New Economy Gateway Africa conference in June 2023, where global public- and private-sector leaders will discuss and evaluate solutions to the most important issues facing the world and the continent. The event will focus on sustainability and resilience, and it will enable AMDIE to promote the links between our country and Africa with investors. Finally, 2023 will be the year our new Charter of Investment is implemented, which strengthens our financial incentives and facilitates the investing process.
BF: To end this interview, could you tell us what, in your opinion, are the most important advantages Morocco offers investors? Why should they invest in the country and why now?
Ali Seddiki: Morocco offers an exceptional combination of factors that positions it as a destination of choice. In brief, the main advantages are privileged access to the world's largest consumer markets; a well-trained and motivated workforce that contributes to high operational performance; renewable energy that is among the most competitive worldwide; and stability in the country's governance and in its long-term commitment to sustainable and inclusive development.
Looking at those in more detail, firstly Morocco offers proximity and duty-free access to the European, American, African and Middle Eastern markets — the free trade agreements signed by Morocco covering more than 50 countries bring customs-free access to a market of more than 1.5 billion consumers. Morocco has also invested heavily in transport infrastructure, including a high-speed railway, new motorway networks and Tanger Med Port in northern Morocco, the largest container port in the Mediterranean and Africa from where goods shipped can reach the center of Europe in less than 72 hours.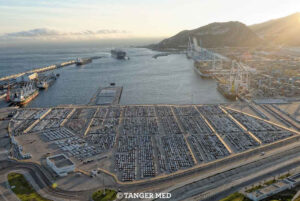 Secondly, Morocco has a well-educated, highly skilled young population: 60% of the population is of working age, which includes around 9 million people between the ages of 20 and 34. Morocco has invested substantially in education to cater to that demographic. For instance, our graduates from higher and technical education have more than doubled in number over the past 10 years, reaching 180,000 graduates from higher education in 2021 and 200,000 from technical education. Every year, 24,000 newly graduated Moroccan engineers and technicians enter the job market, 42% of whom are women, that are supporting private-sector innovation, research and development as well as manufacturing. Indeed, testimonies from multinationals operating in Morocco in various sectors — Stellantis, ST Microelectronics, Spirit AeroSystems, Lear Corporation, Citic Dicastal and many others — confirm that Morocco's human capital constitutes an asset in terms of cost and performance quality: the technical skills, motivation and learning capacity of our workforce propel these organizations' Moroccan bases to the highest ranks within their international operations.
Thirdly, Morocco offers one of the most competitive low-carbon solutions in the world. Its pioneering, massive investment in renewable energy infrastructure has not only led to 52 large-scale projects having been completed in Morocco so far, but the development of 59 more is currently underway. With 37% of its installed energy generation capacity already coming from renewables and a target to reach 52% in 2030, Morocco's cheap green energy can support both the transition of companies toward carbon neutrality and their competitiveness.
Finally, Morocco's strong institutions are committed to a long-term vision for economic, democratic and human development, providing predictability and political, economic and social stability, which is an exception in its region. This stability is based on its monarchical model and on the commitment of King Mohammed VI to social, democratic and human development. Since acceding to the throne in 1999, he has sought to build a modern democratic society based on a culture of respect for human rights and on industrial and economic development. For example, he has initiated numerous reforms in areas such as women's rights, cultural diversity, social protection and the democratic process. Sustainability and inclusion are also at the center of Morocco's roadmap for 2035, the New Development Model.
In summary, Morocco is a platform that reconciles the economic performance of investors and their sustainable development objectives in a stable environment.
Why invest in Morocco right now? Because there is a momentum toward Morocco: built up over the past 20 years, the country's value proposition perfectly meets the challenges of companies in the current global economic context in terms of reorganizing value chains, decarbonizing manufacturing and searching for higher performance to compensate for increased costs. And because it is now that companies must position themselves to benefit from the competitive advantages offered by Morocco.