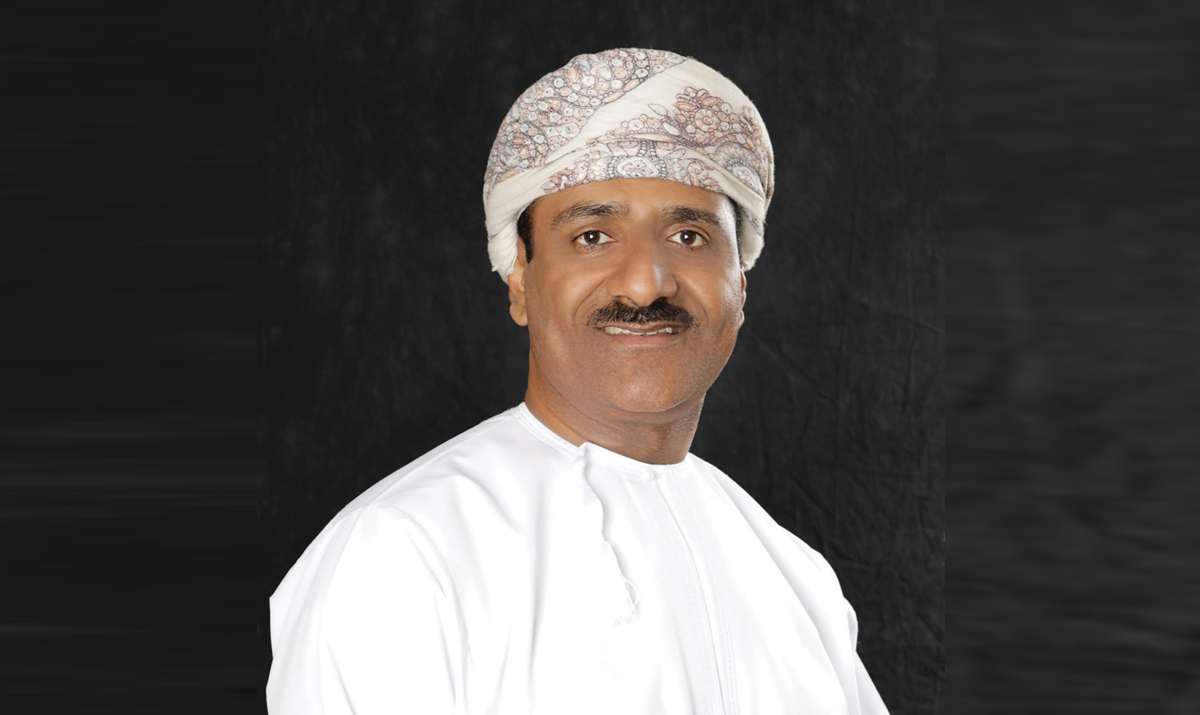 30 May

Interview with Ahmed Al Musalmi, CEO, Sohar International Bank

 

What role have Oman's banks played in driving the country's diversification strategy?

In terms of the overall economic performance, the increase in oil prices has been helpful for the economy. However, the government's Vision 2040 and its economic diversification program have also been factors. In particular, the banking sector has played a catalytic role. The banking sector's extensive presence across the country, both physically and digitally, has substantially contributed to developing the economy. Additionally, the inclusion of the population in today's financial services is very high. The banking sector has participated in all important national projects the government is focusing on to diversify the economy and reduce its dependence on oil and gas, including those in energy, manufacturing, tourism and logistics sectors. Regarding logistics, the accomplishments of the banks are awe inspiring. The government is positioning key ports in the northern, central and southern regions of the country, including all support infrastructure such as roads and air transport – most of which is not commonly seen in these areas. Given the size of these projects, participation from banks has been crucial. Banks have even invited counterparts from overseas to participate in financing these projects.

The banking sector has actively pushed for foreign direct investment and promoted Oman as an investment location. It is crucial investors have a clear understanding of Oman's geographical position and its neighboring countries. We understand that awareness of the nation may be limited among potential investors. By discussing macroeconomic factors such as peace, security and stability, we aim to build investment confidence in our country. Oman is a stable country that offers a secure environment for investments. Our active involvement in financing, investing and trade demonstrates our commitment to supporting the country's economic diversification program.

How has Sohar International Bank set itself apart from other banks in the region?

We are unique because we began this journey five years ago. Towards the end of 2017, the bank's ownership structure underwent a change, which led to a new management team in 2018. Today the government owns 70% of the bank. With the change in leadership, we renewed our vision to set us apart from other banks. Our redefined purpose is to help people succeed, which is a very different mission from not just other local banks but any other bank. We promise to deliver responsive and responsible services to our critical stakeholders under three fundamental principles. The first is velocity, simplicity and scale. The second is value. Whatever we do, we want to ensure it is relevant to our customers and connected to their world. The third principle is vision. We are always progressive in our thinking. We aim to understand what our customers might need before they tell us given trends we see and growing customer demands. Furthermore, we have a defined personality that guides our employees. Employees must remain sharp; we must have knowledge, depth and expertise in every area of the bank to better serve our customers. Furthermore, being human is important; in the world of the digital revolution, technology connects people but also creates disconnections. We therefore always strive to maintain a human touch. We also aim to be unstoppable, which means continuing to move forward despite challenges. Consistency is important, and we must always keep pushing boundaries. As long as we know where we are going, we can endure the pain because we know that ultimately the gain is worth it.

Our strategy is underpinned by four key pillars. The first is to reimagine the banking business. We need to envision how the sector will appear in the future and then work backwards to bring it to fruition. The second pillar is to revalue the value chain. When serving a customer — whether an individual, institution or corporation — we need to look at the entire experience across the value chain. For an individual, we consider their lifestyle and life cycle. For a company, we think of their supply chain or value chain from end to end. The third pillar is reconnecting with customers. It is critical to map the customer's journey. People, technology, processes and investment choices need to be accessible. The last pillar is to rebuild the organization. In the previous five years, we invested heavily in people, technology and processes.

Our vision is to become a world-leading Omani institution that helps people, customers and communities to prosper and grow. Whether we achieve that vision in five or ten years is not as important as acknowledging it. We strive to make a difference in the lives of the people we serve, including employees, customers, the community and shareholders. Service is a compelling aspect of our vision. We aim to serve customers throughout their lives, making their experience more accessible while adding value. For companies, we want to provide services that help them run their operations smoothly and grow their businesses. It is gratifying to see customers who started as small companies grow into large players. In the midst of the COVID-19 pandemic, we played a critical role in supporting hospitals and helping to save lives. We provided financial assistance for the purchase of essential equipment to help healthcare workers. Our goal is to make a positive impact on society, not just through our business and profits but also through our contributions. We are a unique bank in the region — if not the world — regarding what we stand for and our aspirations.

What is the bank doing to upskill workers in the finance sector and create its next leaders?

In the banking sector, most financial institutions have their own training and development centers. Many are part of the College of Banking and Financial Studies where I serve on the board along with other CEOs. While programs at these centers are designed to develop and upskill employees, we take a slightly different approach. Our training programs are based on a competence framework. We identify gaps in competencies required for each job position and design training programs to bridge these gaps. We also focus on soft skills necessary for effective management. We believe the productivity and growth of individuals is largely influenced by their line managers. These managers need to inspire, improve and progress their team's career development. We have collaborated with international institutions to develop more than 200 line managers within the bank who manage people across the organization. This valuable investment will help individuals grow and prosper under our vision and purpose.

We also contribute to the development and training of fresh graduates. Last year, we selected 200 individuals and placed some with our customers and some with us. We paid them to receive on-the-job training to prepare them for the demands of the labor market. These individuals have gained valuable training and exposure and now possess adequate knowledge of the work in different companies. As a result, they are well prepared for employment. Most of them are employed well before they finish the training program. Our goal is to help individuals succeed in different aspects of our business, including our relationships with customers, employees and the community we serve. Talent is essential. Seeing our people grow and take senior positions, even in other institutions, brings us great satisfaction because we played a part in their success. Loyalty and goodwill are essential to us, as is our commitment to the community.