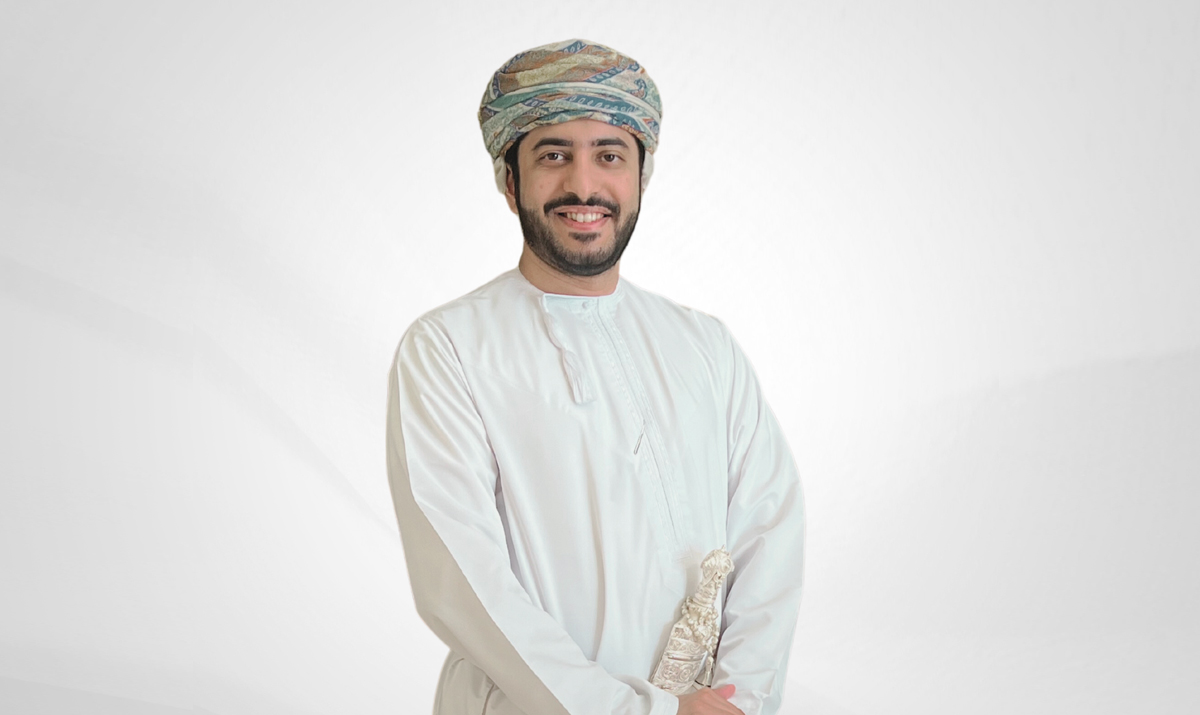 30 May

Interview with Abdulwahab A. Al Maimani, Owner, Abdulwahab's Office

What factors have led to Oman's fast economic regrowth following the COVID-19 pandemic?

Oman's success goes back to 2018 when the country saw a large jump in gross domestic product and credit rating. Global reports highlighted Oman as one of the world's fastest developing countries. In 2019 and 2020, the whole world went into shutdown due to the COVID-19 pandemic. However, due to Oman's population metrics, the crisis was contained and not as severe as in other markets; we had a quick transition towards growth. Additionally, the period was a catalyst for our many digitization initiatives. The government sped up its digitization and technology transfer efforts, including a plan put forward in 2020 to be implemented by 2025. In 2022, Oman's inflation rate was among the lowest in both the region and the world. Even with shrinking inflation, individual incomes remained stable. Normally when inflation decreases, individuals begin buying more as their purchasing power increases, which contributes to the growth of the economy. Oman's industrial diversification has also been a factor in Oman's economic regrowth. When the number of businesses expands in an economy, certain factors and skills are required. While there are high risks associated with new sectors growing here in Oman, this expansion always creates comprehensive economic growth.

How has the Vision 2040 initiative changed the way Oman is approaching industrial and economic development?

The Vision 2040 initiative is not a new concept. The previous Vision 2020 program was mainly based on building infrastructure. In Oman, the main industrial designs began in 1970. Vision 2020 concluded in 2020 but work on the Vision 2040 plan had already commenced. There were many conferences in 2016 and 2017 that focused on the country's economic forecast and what our society would look like in 20 years. In 2019, there was a major conference that launched the main outline of the Vision 2040 initiative. The new plan is less focused on building infrastructure and more on social and industrial development at the micro level. It touches more on environmental, social, governmental and economical aspects and is more linked to the global agenda, including issues such as climate action, innovation and competitiveness. Under the program, we aim to maintain a certain level of well-being in our society. Many targets that were set to be achieved in 2030 or even 2035 have already been achieved. Our national goal to have net-zero carbon emissions by 2050 is also linked to our Vision 2040 initiative. The target is ambitious but doable. Achieving this will require some reforms, government restructuring, many new projects and the formation of new sectors.

Additionally, we want to develop more robust decentralized governorates so that they do not depend as heavily on the capital city. This will be done by further developing cities that are already established and building new ones. One of the most ambitious cities that is being created is Sultan Haitham City, which will be fully completed in 10 years' time. Under the plan, the city will pass a major development milestone every three years. Another project is the Sustainable City Yiti, which is a green and smart city being developed on the far end of Muscat. This kind of development highlights the country's goal to deliver a higher level of well-being for our citizens. While the main infrastructure for Sustainable City Yiti is being provided by the government, townhouses, villas and some facilities are being funded by private investors. For example, many from the UAE want to buy vacation homes with good views.

Many aspects of the Vision 2040 program were developed by the people and not by the government. Throughout the development of Vision 2040, there was a wide campaign in all cities to meet with the people and private sector to gather opinions on different aspects of the initiative and how together we could achieve its goals. The program is heavily dependent on Oman's people. The private sector is involved in meeting many goals, including industrial diversification and meeting import and export key performance indicators. Overall, the Vision 2040 initiative is balanced between the people, the government and the private sector; all segments have a certain scope, but all are working collectively to meet the initiative's goals.

How is Abdulwahab's Office part of your personal drive to support Oman's Vision 2040 initiative?

Our goal is to act as a private sector player that contributes to the achievement of Vision 2040. There are always opportunities when there is a shared vision among leadership; companies can build their vision upon a larger vision and the growing number of new opportunities in the market. We engaged with the Oman Chamber of Commerce to become part of the consultancy that goes into major policy making. There are many things that only the public sector can do, and many things that only the private sector can do. In Oman, the public sector is closely related to policy making. Additionally, we continually assess whether Oman's Vision 2040 is applicable or if it will help us leverage opportunities in every country we penetrate. We began a couple of initiatives in the UK and even a couple at the level of the United Nations. The decision to support Oman's Vision 2040 is comprehensive; one can transfer this knowledge and implement it within global strategies and initiatives. Building a sustainable ecosystem is a very unique concept. We are committed to supporting companies or individuals by selling them products, providing services and delivering whatever they need. Our main target we want to achieve before 2040 as a company is to represent at least 1% of Oman's GDP. Given that the country's GDP is around $88 billion, this is a very ambitious target.

Can you give our readers a description of Al Maimoon's rebranding to Fundsmen?

Al Maimoon is our wealth management company that provides advisory services, investment management and some investment financing. We are merging all entities in the financial market under one umbrella called Fundsmen. Al Maimoon will be rebranded into Fundsmen Financial Market. Fundsmen will be the main company that provides the main services as part of a full package. Fundsmen provides a unique model for operating funds. The mainstream segment is wealth management where we offer advisory services to investors such as advising them when to schedule investments and to make better use of them. There are multiple divisions in Fundsmen. We have a funds and assets segment that deals with hard assets, including real estate bonds and direct liquidity. We also have a financial market division where we manage the cash of investors on their behalf with the financial markets such as the European stock exchange and the London stock exchange. We also have Fundsmen Brokerage or Fundsmen Traders, which is a trading platform where investors can trade on their own. We also have a section related to family offices and managing sustainable and full portfolios.

Additionally, Fundsmen runs Fundsmen Alternative Investment Market, a firm in the United Kingdom for companies that want to get listed with the London Stock Exchange but do not meet all the stock exchange's standards or requirements. We play a large role in helping startups and companies become listed. These companies are listed with us for a certain period while they develop capital and standards. We provide them with all necessary services to give them the feel of an alternative investment market. From there they can go into the London Stock Exchange's alternative investment markets and finally into the main market. We do not have the license to provide the same services in other markets; we can only provide these services for the London Stock Exchange.

The first use of the name Fundsmen was in 2019. We had the idea to create an investment company shortly after the inception of our office. In 2020 we started handling not only internal investments but also external investors. We accepted retail investors and began managing their funds to pilot the Fundsmen project. We have maintained very stable performance throughout the last two years. The highest recorded profits we generated for investors was in July 2022. We manage investments on a weekly basis, which makes things less risky for investors. We have maintained weekly profits above 0.7% without any slippage for more than 80 weeks. This is proof that our concept is solid. In case there are weeks that are not high in terms of profits, we compensate for it the following week so that within a specific month we always end up being profitable. We have short-term capital gains for investors, and we give investors the flexibility to withdraw funds at any time. They maintain both the liquid and investment side while we manage their assets. We also include certain guarantees whereby investors do not enter into high-risk regions.

We have developed our own algorithms to identify opportunities and risks in the market. For example, artificial intelligence platforms currently available are still not sophisticated enough to base subjective decisions on. Many people are considered influencers in certain industries and provide certain claims or forecasts. These get translated into the market through manic sellers or aggressive buyers. We have our own set of rules and procedures in how we react to news and how we come to informative conclusions. While some investors have said that the market is going into recession, we have been making a profit. Our own internal systems are a key differentiator. That said, we make very good use of technology. We rely less on human interfacing with clients to avoid emotional influence and emotion-based decisions. We want to make sure that most decisions are made objectively. Those who become our wealth managers are properly trained and equipped with different tools and knowledge before handling accounts. We have internal systems that ensure no trade secrets are leaked. We also maintain the highest standards with our managers. Our main purpose is to provide agile investment solutions and competitive profits for investors.

What is the reason for extending Abdulwahab's Office's reach beyond Oman to markets such as the USA and UK?

We have one objective; we want to build an ecosystem more than just a single company that operates in different areas in different countries. This gives us many advantages, such as access to office space, commercial registration, company formation and company operations. Currently, the UK is among the easiest globally, and we have a comprehensive presence there. We are focused on certain things, especially the finance sector. In New York one has access to major financial institutions. In France one has access to many technology startups, some of which we have equity in. In Italy one has access to robust luxury and watch manufacturing sectors. We have offices in all these places and follow trends that enable foreign investors. Additionally, we have companies from other countries wanting to come to Oman. We aim to facilitate their presence in supply chain access, for example. Being present in many markets also allows us dual facilitation. We opened offices in these countries with the main purpose of facilitating foreign investors coming to Oman. However, we are also helping foreign investors on a global scale. We can facilitate investors wanting to establish companies in the USA or UK, for example. Currently, our main markets for support of foreign direct investment are the USA, the UK and Oman.

There are also opportunities north of Europe in countries moving towards digitization. We want to explore different regions. We have established a digital bank with no branches through a partnership with the central bank of Lithuania. It is a fully formed digital bank, not simply an electronic money institution that handles only cash handling services. All transactions can be done from our client's mobile phones, and they have access to all services without the need to go to any branches. We launched it in 2021, and the bank's client base is growing.

 

Can you give us a description of the company's software and computer subsidiary MADA and its trajectory since it was established?

MADA was a brave move. It began solely in software development; we were trying to design our own software in the most efficient way. We were invited to present the MADA concept of a smart or lean enterprise resource planning system in Paris in 2018, which was the first main global marketing campaign for the company. We signed an agreement with Google to become a Google Cloud partner. Following that, we began developing inside the Google environment. Around the same time, we signed agreements to be the main distributors of web hosting entity GoDaddy's services in the region. We then moved into developing our own computers, with a model for sale expected at the end of the second quarter of 2023. We went from being a very niche software-oriented company towards providing comprehensive software development, hosting domains and selling hardware. We sell laptops and have agreements to sell commercial quantum computers.

What marketing strategy are you utilizing to bring the company's watch subsidiary to customers around the world?

Waqt is our watch brand; the company name is the Arabic name for time. At the beginning we introduced unique models before developing models for retail use. Waqt is unique as we do not produce more than 100 pieces of any model we are selling. All the models are limited, and usually only one of each is kept with us. We have hit sales records in Europe, especially for Arabic calligraphy models. We have been using multiple models and trying to lead some of the patents in the watch industry. We ensure that each of our watches can easily last for at least five to 10 years without serious problems. We want to introduce unique watches that can be competitive with Rolex and other big players in the market. However, we are not looking to sell something that is completely top-shelf material; we aim to become a fashion brand that is accessible to the people. However, we are working on something that is highly competitive in the high-end market, especially regarding materials and the manufacturing process, that will be introduced at the end of the third quarter of 2023. This will be a very limited edition, with only 10 or 20 pieces produced of every model.

What kind of support is available for small and medium-sized enterprises in Oman?

There have been several initiatives to speed up the recovery of SMEs. Following the COVID-19 pandemic, there were a couple of initiatives such as emergency loans offered by the government in 2020 and 2021 for small and medium-sized enterprises. in Oman. In 2022 these loans were waived by royal decree for many borrowers. The number of SMEs in Oman has grown by 30-40% over the last three years; there has been a massive increase in the number of players operating in the market. Given the small size of Oman's economy, many of these players are positioning themselves to work on a global level, especially with new foreign direct investment and investors coming into Oman. These players will always need SMEs to support them in their varied business activities.

When funding SMEs, particularly on a global scale, most bank loans are subject to guarantees. However, if you are the owner of an SME in Oman and are fully working on developing the company without multiple jobs, you can receive loans of up to a quarter of a million dollars or more from a government bank without requiring guarantees. The interest rate is quite competitive. Applicants must demonstrate they understand the business. This was introduced by the government to facilitate businesses and enhance the ease of entrepreneurs receiving credit. Additionally, there is an initiative to create a secondary market for SMEs so they can be listed and traded as a stock on the Muscat Securities Exchange. This will connect individuals to SMEs in terms of investment and credit. There is also ongoing licensing for crowdfunding platforms. By the end of 2023, we may have around 10 platforms of this type operating in Oman. Both being listed on the stock exchange and receiving crowdfunding allows SMEs to get funded without requiring guarantees and other hurdles that banks request. SMEs can operate in different types of arrangements, such as equity, loans or credit letters. There are even some planned crowdfunding initiatives in real estate. Access to funding is getting easier in Oman and soon this full picture will become clearer to people. The government will also continue to give collateral-free loans to those who are fully committed to operating their SMEs.

What is required for Oman to reach its goal of having net-zero carbon emissions by 2050?

Oman's plan to reach net-zero carbon emissions by 2050 is ambitious but doable. The country began introducing green initiatives five or ten years ago, including a mandate to grow 1 million trees, which was mimicked in other markets in the GCC region. We want to not just improve the environment but also contribute to the agriculture sector and food security. It has been demonstrated that even with the global energy transition, the demand for oil will reduce while the demand for gas will increase. There will be a point where we will need to shift from being a major oil exporter in the region to becoming a major gas exporter on the global scale. Oman has more gas than oil, and the shift is a tradeoff we can do to contribute to the net-zero concept. Additionally, the government has rolled out a directive that all major operators in the oil and gas sector in Oman need to introduce their own net-zero initiatives.

The entire ecosystem is large. On one side we have the government, including multiple agencies such as the environmental authority, the civil aviation authority and municipalities. On the other side we have companies and major producers, which include but are not exclusive to energy companies, refineries and players operating in free zones. For example, seaports and airports are large contributors to Oman's carbon footprint. These assets also foster carbon-intense areas, with many vehicles and machines operating in and around them. Additionally, we need to address buildings that were built before we adopted more sustainable approaches. We are in a region where temperatures get very hot. We require compressors and air conditioning systems that operate the entire day and consume a lot of energy. Creating sustainable energy solutions in this area is difficult. For example, high temperatures bring down the efficiency of solar photovoltaic systems. In other parts of the country, wind energy is not as efficient. Hydrogen will likely be a key factor in Oman's energy transition.

Even SMEs contribute to carbon emissions such as vehicle owners that service larger players. Large entities usually prefer to lease vehicles due to the relative ease it provides them. If SMEs can transition towards the use of electric vehicles, the intensity of carbon emissions will be less scattered. The transition should be sparked by large corporations asking support companies to switch from conventional vehicles to electric or hybrid vehicles. Speaking as an engineer, hybrid cars are more environmentally friendly than electric cars given current technologies because they do not use up too many batteries and their engines are very efficient. I am optimistic about new technologies that we will see over the next few years in terms of better batteries and more efficient engines.

All companies need to achieve net-zero status for the country to achieve net-zero status; it is not something only a single entity can do. The move will require some penalties. Abdulwahab's Office is also actively involved in Oman's green goals. We are an investment company that aims to maximize the digital footprint and minimize the carbon footprint; we have been saying and doing that since 2017. We are actively limiting our carbon emissions with the goal of becoming a net-zero company in the future.

Why is Oman an attractive place for foreign investment, particularly from the USA?

Oman plays a large role in maintaining the political stability of the region. Our current population is almost 50% Omani and 50% expatriates. We work to maintain good relations with every country in the world, which provides us with a competitive advantage. Oman is not on any political side, and we are not usually influenced by geopolitical activities. We maintain neutrality in the region and have peaceful agreements with all markets. We act as a mediator. We may not publicize our good relations with every single country, but this does not mean we do not have them. His Majesty Sultan Qaboos wanted every country you could touch with your finger on a map to have good relations with Oman. We are considered one of the top countries in the world in terms of political stability.

US investors entering Oman were not very visible in the past. However, it is becoming more and more visible today. In the past, these investors usually came in with an Omani investor and did not have 100% ownership. We are now seeing companies operating in Oman that are fully owned by US investors. This has been enabled by policies to facilitate foreign investors. For example, one can get a visa that allows travel back and forth without having to apply each time. US investors are supported even before they decide to enter the country. For example, when assigning distributors in Oman, companies can make use of the free trade agreement between the USA and Oman that allows for no taxes on exports. American investors in Oman can import and export to the USA without paying customs duties. Additionally, investors can receive financing from the Export-Import Bank of the United States to build operations in Oman. These moves are part of a push to make Oman a hub for the USA in the production of certain products. Additionally, foreign investors are treated like local investors in Oman. There is no segregation in terms of fees and permissions for commercial registrations.

The government established Invest Oman, an entity dedicated to facilitating all investments happening in the country that has representatives from all relevant government bodies under one ceiling. Investors can go into one place and complete all paperwork without the need to apply in different places. In places like the USA, investors need to spend around one month to complete all required paperwork, especially in certain states such as New York and California. In Oman, this can be completed in one week or less if commercial activities are not complicated.

American investors will not solely benefit economically from investing in Oman. One does not want to live in a country only for economic gain. The nation provides many social incentives, including quality healthcare and a high level of safety. Healthcare is a crucial aspect, especially following the COVID-19 pandemic. Oman was not severely affected compared to other markets. Lockdowns prevented catastrophic outbreaks and vaccines were provided rapidly and for free for everyone including expatriates. Additionally, the market is developing rapidly, and many new investment opportunities are opening up.