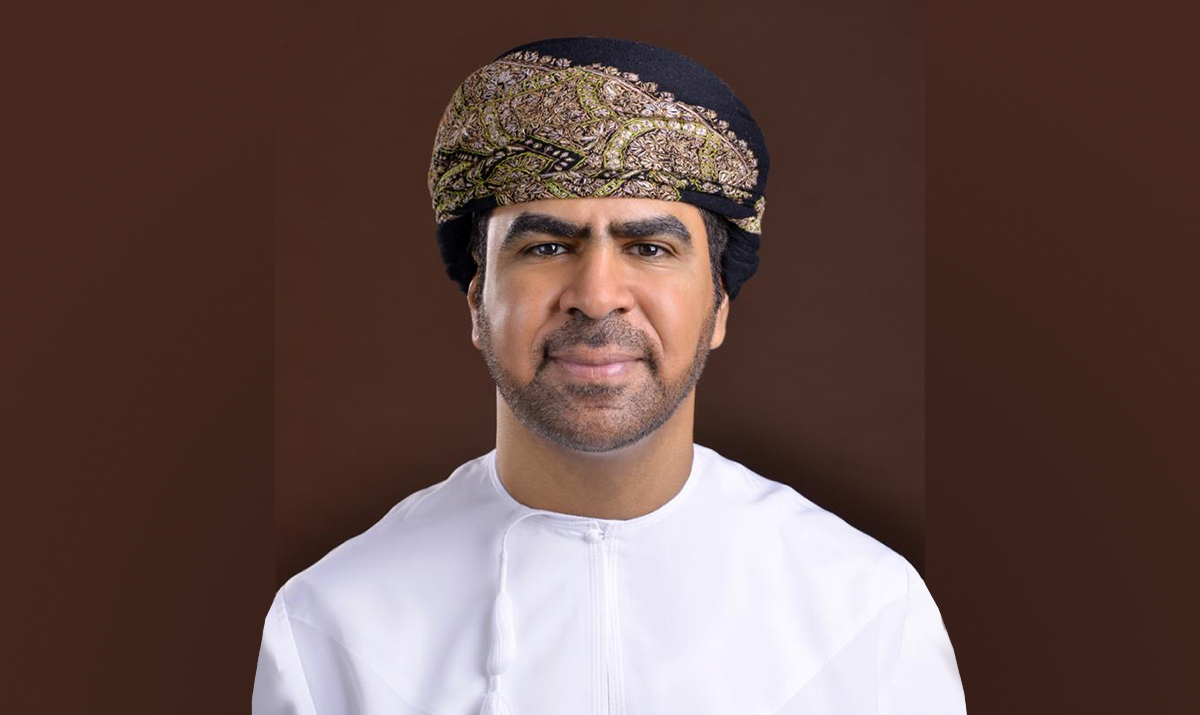 30 May

Interview with Abdulrahman Al-Yahyaei, CEO, The Oman Energy Association

How significant has Oman's hydrocarbons industry been in developing Oman's current industrial makeup?

Currently, Oman produces more than 1 million barrels of oil per day, most of which is exported. China is the leading importer of Omani crude, accounting for about 80% of our exports. The rest is exported to other markets such as India, the US, Europe and other Asian countries. Oman, through the Ministry of Energy and Minerals, has signed production-sharing agreements with international companies that have resulted in multiple foreign producers in the country. The lead producer is Petroleum Development Oman (PDO), which produces almost two-thirds of Oman's total oil and gas production. Occidental Petroleum Corporation is the second-largest producer of crude, and British Petroleum makes up nearly 40% of all gas produced in the country. We also have other small producers such as OQ, CC Energy Development and Daleel Petroleum. Together PDO, Occidental Petroleum Corporation and BP produce almost 95- 96% of the total hydrocarbon production in the country.

The oil and gas industry has played a significant role in developing this country since the start of Oman's new renaissance under the leadership of the late Sultan Qaboos and our current leader Sultan Haitham bin Tarik. The sector has been key in modernizing and improving the standard of living in Oman, with a heavy focus on education and healthcare. Before Sultan Qaboos took over the country, there were only around three schools and one hospital in the whole country. Today, we have over 1,600 schools, 20 hospitals and 80 polyclinics nationwide. The standard of living has improved significantly compared to what it was before 1970.

The oil and gas industry has also helped develop new sectors. For example, the logistics sector relies heavily on the oil and gas industry. Revenues from hydrocarbons have helped develop new projects in LNG, steel and refining. Tourism and logistics sectors are now showing promising growth. The Oman Vision 2040 initiative has established various indicators, targets and timeframes for each sector to contribute towards the country's goals. While oil and gas has been the primary source of income for Oman for over 50 years, its contribution to the economy has decreased. That said, oil remains the primary source of revenue for the country, followed by gas and taxes.

 

What role does The Oman Energy Association (OPAL) play in Oman's energy industry?

The Oman Energy Association was formed in 1998 for two reasons. The first was to close the gap between the world of education and industry and support the government in creating jobs for Omanis in the oil and gas industry. At the time, the number of Omanis involved in our oil and gas industry was less than 10%. The second reason was to bring down the number of incidents in the oil and gas industry. The Oman Energy Association was tasked with developing health, safety and environment standards and bringing all operators together to agree on common standards to minimize hazards and risks. In 2001, The Oman Energy Association was officially registered under the umbrella of the Ministry of Social Development as the first society in the country.

When I joined The Oman Energy Association in in late 2019, my goal was to ensure the organization's financial sustainability. We used to rely on member subscriptions, which was mandatory in 2015 but has since been removed. We had 296 member companies when I joined, and today we have more than 480 member companies. Our members now represent only 28% of our revenue compared to 96% before my tenure. We introduced new products and services that generate royalties and charges, which now constitutes most of our income. Additionally, revenue has doubled, and we have also increased our number of staff. The Oman Energy Association's staff is nearly 50% female with an average age of 32 years old, worth workers coming more than 22 Omani provinces and eight or nine governorates.

What kind of standards has OPAL introduced in the oil and gas industry?

The Oman Energy Association has developed 11 standards in areas such as road safety, drugs and alcohol, lifting operation management, occupational health and hygiene. Around 80% are now being implemented across the board, which has saved the industry millions of rials annually. For example, if one had a contract with PDO and Occidental Petroleum Corporation, one had to comply with both sets of separate standards. Our road safety standard is a good example, which was implemented in 2021. It consists of the three following components: in-vehicle monitoring systems, defensive driving permits and vehicle inspection. Previously, around 6 million rials per year was wasted on multiple defensive driving permits, different inspections and in-vehicle monitoring devices. In the past, companies would have to purchase separate cars to service separate operators. We have seen the positive impact of our renewed approach, including the new health, safety and environment passport. In the past, multiple passports were required. We have achieved 80% compliance and continue to identify new areas for improvement every year.

We are currently developing a worker welfare standard that will establish minimum requirements for anyone who wants to work in the industry. This standard will cover various aspects such as timely payment of salaries. Starting in June 2023, we will begin auditing the camps to ensure compliance with the standard. We believe that improving the welfare of employees will have a considerable impact on productivity, health and safety. Employees are more focused when they see companies taking care of their needs. Most of the workforce in the oil and gas industry work in the field on shift cycles such as two weeks on and two weeks off. It is difficult, and we want to ensure they are treated well. We aim to establish a worker welfare system by the end of 2023 and begin implementing it as early as 2024.

How is the organization helping to support upskilling in the country's energy sector?

Over the years, The Oman Energy Association has trained and employed more than 12,000 Omanis through its training for employment program. The Ministry of Labor also licensed The Oman Energy Association to host the first sector skills unit in the country. The role of the sector skills unit is to develop national occupational standards, extract training programs from the national occupational standards and accredit training providers on behalf of the oil and gas industry. Currently, we have around 59 approved training providers.

How is OPAL utilizing its success in the hydrocarbons sector to begin standardizing the country's mining sector?

We are working closely with the Ministry of Energy and Minerals in this area to replicate the standards we have in the oil and gas industry in the mining industry. Our first assessment of the mining sector revealed that there were no standards in place, which is concerning. We have formed committees and working teams to address this and develop short- and long-term solutions that will begin to be implemented immediately. It is crucial that we improve the sector, with work already started in 2022. It will be a long journey with some initial pushback from mining companies such as concerns about the cost of implementation. The oil and gas industry operates differently and follows a cost recovery model where companies bear the cost of enforcement. There are challenges, but we are determined to overcome them. Fortunately, many companies have agreed to implement our minimum requirements, particularly regarding health, safety and environment standards.

What has Oman done to ease foreign investments into its clean energy sectors?

American companies are welcome to enter Oman and introduce any technologies that can benefit and accelerate projects, especially in green hydrogen and new energies. We have a well-regulated process for foreign companies interested in entering Oman. The government has established Hydrogen Oman or Hydrom as the main focal point for foreign investors wanting to invest in green hydrogen. We have developed a one-stop shop for investors with clear incentives and regulations in place. Agreements in the segment were signed with six countries in 2022, with new concessions to be awarded through a bidding process that includes foreign participation. There are many opportunities for American companies to invest in Oman, especially in green hydrogen and new energies. We lack the necessary infrastructure and technologies, but local companies are on board to support the transformation. We need to develop our resources. One of the main elements of the In-Country Value initiative is to contribute towards human capital development and sustained employment in the field of new energies. It took us almost 60 years to achieve more than 90% Omanization in our operating companies, and we do not want to miss the bus in the energy transition. We aim to develop our workforce to be prepared to take on the running of the new industry.

Oman is also focusing on transitioning towards a diversified energy mix. Oman currently produces electricity from solar energy and developed the first wind farm in the Gulf region in Dhofar, which powers more than 500 houses in the area. There are also solar projects in Ibri that produce 500 megawatts of power, with further phases expected to ramp up output by another 1 gigawatt.

How is the oil and gas industry working towards decarbonizing its operations?

A 2040 net-zero target for emissions was launched in 2022. We have observed several initiatives in this direction from PDO, Occidental Petroleum Corporation, BP, OQ and Asyad Group. Although the latter entity is mainly in the logistics sector, they are collaborating with the energy sector. We believe in taking proactive initiatives to achieve the net-zero target. We recently decided to implement monitoring of each operating company's carbon dioxide contribution and their plans to offset emissions, including forecasts. We will be monitoring this closely going forward. We are a member of Oman's National Hydrogen Alliance or Hy-Fly. We are committed to achieving net-zero emissions under our environmental, social and governance frameworks as securing financing may become difficult otherwise. Our role is to develop human capital and close the demand gap for these projects. While hydrogen is an entirely new industry, I am confident we can replicate our existing expertise with the necessary modifications. We are working with several international companies to upgrade our existing national occupational standards. Health, safety and environment standards will also be a priority for the new energy sector.

What is your assessment of Oman's willingness to utilize new technologies in its industries?

Oman's oil and gas industry is a leader in the introduction of new technologies. For example, many oilfield service providers are transitioning to automated rigs. While many believe this will reduce the number of employees required to operate the rigs, it is not necessarily the case. New jobs are opening up in areas such as software development, management, maintenance and programming. Additionally, new rigs consume less fuel and incorporate renewable energy sources. For example, OQ has a partnership with an American company at the Basat field that is significantly reducing their carbon dioxide emissions. OQ has been operating in the country for over 35 years and has a dedicated team overseeing their net-zero initiative. They recently announced a groundbreaking technology to produce oxygen while capturing carbon dioxide.