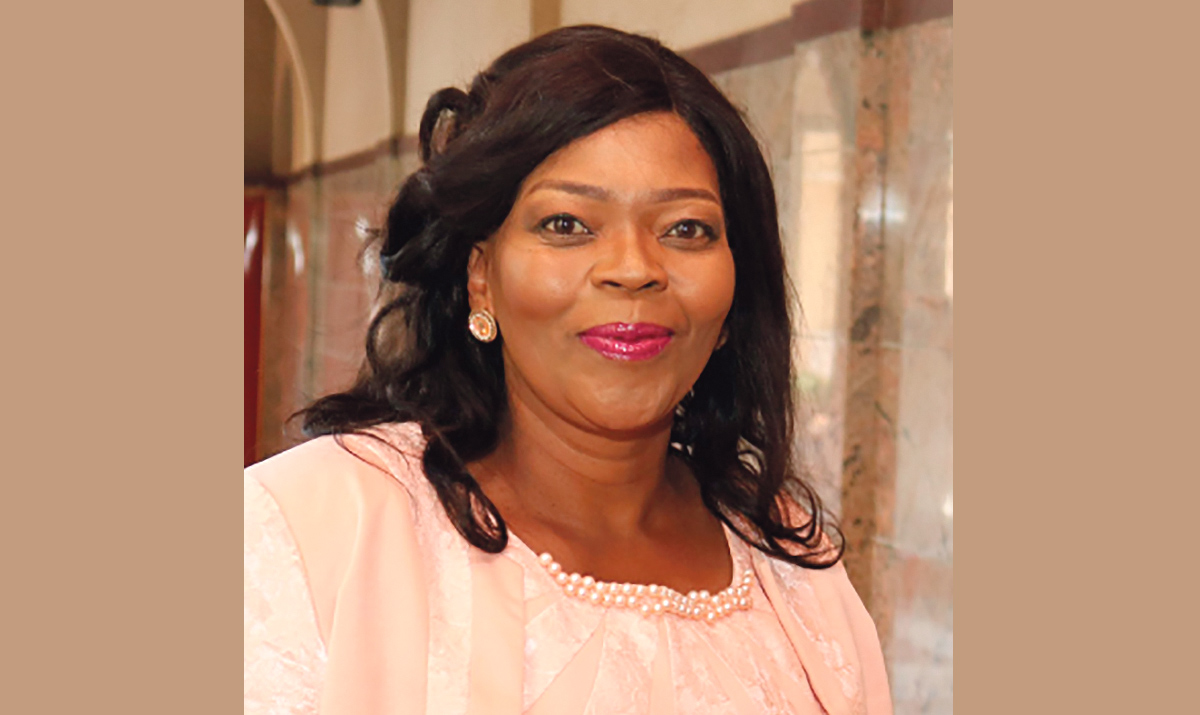 06 Nov

Intervew with Phildah Kereng, Minister of Environment and Tourism of Botswana

BF:Tourism is a major contributor to the national economy, accounting for close to 10% of the GDP.  The GoB committed to growing the sector as part of the 'Botswana Excellence' Strategy. What are the main projects you have been working on in Botswana's tourism sector, specially your aspirations to become the industry leader for MICE in Africa?

KERENG: Our President has introduced a plan for transformation that aims to stimulate economic growth, create jobs, foster business development, attract investments, and provide opportunities for citizens to participate in the economy across various sectors, including tourism. The plan is driven by a Reset Agenda which sets to drive effective programme implementation by directing focus to technology and Innovation, value chains development in key sectors like tourism, mining and agriculture. A research fund has been established to facilitate the government drive to become a knowledge based economy

For instance, we plan to promote local diamond production to involve our citizens in the diamond industry. In the tourism sector, we will continue to allocate land for citizens to trade, develop skills, and expand tourism opportunities beyond the traditional wildlife-focused offerings in the northern part of our country.  We have already allocated land parcels in game reserves and for campsites and have started processes to allocate land around major Dams for dam tourism. Additionally, we are reviewing policies and legislation to ensure the successful implementation of this new era of development. In 2021, we revised the national development planning and tourism policy to address the lack of diversification in the tourism sector. The revised policy was passed through Parliament, allowing us to diversify our tourism products, expand trading areas, develop new opportunities, and effectively deliver them to our people.

The policy directs us to explore areas beyond wildlife-focused regions like the Okavango Delta and consider cities, the Kalahari, the central and southern parts, as well as the southeast region to identify other possibilities for trade. Diversification also involves utilizing underutilized resources such as heritage monuments, historical sites, culture, arts and crafts, traditional cuisine, dances, and other aspects of our rich cultural heritage. We have been identifying key areas throughout the country, including heritage monuments, cultural activities and events, and sporting and recreational events that have not been fully developed as business activities.

We have recently concluded a new tourism strategy and master plan with support from the United Nations World Tourism Organization. The objective is to provide clear guidance and approaches for implementing the new tourism policy, which aims to offer a diverse range of opportunities for individuals to engage in the tourism sector. As part of our diversification efforts, we have introduced agritourism, which involves integrating wildlife within farming entities. This allows farmers to raise or keep wild animals alongside their livestock. This integrated model enables a combination of domesticated animals and wildlife within the same agricultural landscape.

The recent arrival of cattle from the US will further enhance our agritourism model, providing guests with an immersive farm experience. Through the "farm to table" concept, guests can witness the entire process, including livestock slaughter, and gain firsthand knowledge of high-quality beef production. Guests staying on the farm can also participate in cultural activities such as stargazing and bonfires, reflecting our traditional community gathering practices. Although these activities have been happening informally, we can now formally package them as tourism experiences, directing guests to farms and ranches where they  can engage with the local culture, traditional cuisine, attire, dances, and more.

Our people are known for their warmth and hospitality. They strive to create a peaceful, loving, and inclusive environment, even within their homes. When these qualities are extended to the agricultural sector, it becomes even better. We are currently developing a strategy for Meetings, Incentives, Conferences, and Events (MICE) as we aim to position Botswana as a choice destination for business, leisure and other activities, because we understand the importance of diversifying tourism and expanding sports and recreational activities. We actively encourage citizens and local businesses to organize events that the Botswana Tourism Organization can support. These events bring people together, offering opportunities to gather and enjoy themselves.

Within these gatherings, we can also promote value chains and create opportunities for small-scale entrepreneurs and individuals in the informal sector to showcase and sell their products and services. We collaborate with different companies in sectors such as transportation, catering, banqueting, traditional entertainment, and food, fostering robust value chains within the MICE framework. This is one of our key achievements in building a thriving and growing tourism sector.

BF: US President Joe Biden stated during last December's U.S.-Africa Leaders Summit that 'over the next three years, working in close cooperation with the United States Congress, we plan to commit $55 billion in Africa to advance the priorities we share and and to support the Agenda 2063.'  What potential investment opportunities are emerging in Botswana that may attract interest from US players across various sectors? What types of partnerships are you seeking?

 

KERENG: Investments in various sectors create growth opportunities in the tourism industry. Improving our infrastructure, particularly hotel and conference facilities, is crucial when discussing investments. Our MICE strategy emphasizes the need for increased investment in hosting facilities as we strive to become a preferred destination for international events. While we have successfully hosted international meetings like the African Union and the United Nations, adequate infrastructure is essential. We require a sufficient number of hotel rooms of varying standards and conferencing facilities capable of accommodating over a thousand delegates. Although we currently lack such facilities, we are actively working on improving our existing infrastructure.

Transportation is another critical aspect that requires attention. A well-connected railway system would greatly benefit us by efficiently transporting people to different destinations and avoiding traffic congestion. Air connectivity within the African continent is also challenging. If Botswana were considered a hub by airlines, given our strategic location at the core of Southern Africa, it would facilitate smoother travel from our region to the sub-region and the rest of the continent. For example, a direct flight from the US could make just one stop in West Africa before reaching Botswana, from where travelers could easily connect to other local flights. Within two hours, we could cover the entire South African region. We are actively seeking connectivity and investment opportunities through partnerships and agreements with Air Botswana to attract major airlines to land in our country.

Currently, large flights landing in the vicinity of Victoria Falls connect our iconic Chobe region with Zimbabwe, Namibia, and Zambia. These flights primarily offer day trips into Kasane for visits to the traditional park and the Chobe River. However, we believe it would be advantageous to reverse this approach. Considering that Chobe is the largest city in the region and is well-connected with other destinations, we propose making Kasane the hub for direct flights to Johannesburg or Cape Town. This would allow visitors to take day trips to other nearby locations and decentralize the flow of tourism.

Investment in skills development within the tourism industry is also crucial. While we have colleges offering tourism courses and in-house training programs within hotels and tourism operations, we aim to enhance the quality and scope of training. We envision the establishment of chef schools, training programs for freelance guides, and the development of tourism products. This includes skills in branding, profiling new places, and marketing them. We seek collaboration with the US to improve institutional arrangements for better training, ensuring that our people acquire marketable skills. Our goal is to equip our young people with the necessary skills and experience to make them competitive in the global tourism space, allowing us to export skills and align with our transformational objectives.

Investment in branding and marketing efforts for Botswana's tourism products and services is also a priority. Our heritage monument sites, culture, and most importantly, our people with their way of life and dedication to environmental conservation, are key selling points for our tourism offerings. We have a long history of successful governance and people's participation in nature preservation, which we now promote as a tourism product. Botswana's achievement of having the largest population of elephants in the world is a result of our efforts to maintain our forests and vibrant culture. Our cultural heritage is a valuable asset that needs effective packaging. Similarly, we need to properly showcase the story of Botswana's diamonds, highlighting how our natural resources have been utilized for the country's development since gaining independence. It is equally important to emphasize how we ensure the intentional distribution of benefits from these resources, including natural resources, to our people through well-defined policies and laws that prioritize their well-being and participation.

For example, President Masisi recently lifted a four-year suspension on the hunting program in response to the challenges posed by the increasing elephant population, which has been damaging people's farms and endangering lives. The reintroduction of hunting is part of a scientifically-based program aimed at achieving a balance between human and wildlife preservation. We are proud of the success of our country's policies, which have contributed to the growth of the wild animal population. Our promotion of good governance is evident in our approach to hunting.

However, we face opposition from those advocating for animal rights who fail to consider the importance of balancing human rights in this context. We question their explanation for the sustained growth in wildlife numbers. It is crucial for the people who coexist with these animals, despite the risks they may pose, to derive benefits from their presence. Through the implementation of hunting quotas and granting access to national resources such as forests and national parks, we have undertaken commendable efforts that have enabled communities to recognize the value of these animals.

While we acknowledge diverse perspectives that prioritize animal welfare, our story revolves around achieving a delicate balance between conservation and the well-being of our communities. When I visit areas affected by human-wildlife conflicts, I observe that people don't advocate for the eradication of animals but rather request an increase in hunting quotas to derive benefits from them. Botswana has successfully managed to strike this balance, demonstrating effective governance. This approach ensures that our efforts are not met with punitive measures.

BF: One of the Ministry's policies is expanding your PPPs and joint ventures. What is the significance of retaining certain licenses for Botswana and what opportunities are available for foreigners while ensuring that certain aspects remain exclusive to Botswana's progress and development?

 

KERENG: Our approach to creating opportunities for our citizens focuses on ensuring their access to the tourism industry as new participants. We recognize that they may lack the  necessary skills or resources, so we facilitate joint venture partnerships to assist them. Through these partnerships, we provide land to citizens or citizen-owned companies and offer opportunities for them to collaborate with experienced non-citizens. This allows them to grow and acquire skills while making their investments.

For example, we allocate hunting quotas and grant exclusive land rights to communities. These communities, organized as community trusts, receive a specific yearly quota of elephants that they can hunt to keep a balance in their eco- systems. They can sell the right to hunting these elephants to non-citizen investors who then export the hunting trophies (not the animals but the trophies) to destinations like the USA.

The agreement is that the investors will share the rewards and revenues obtained from these sales. The community then utilizes these revenues to improve their livelihoods, invest in farming, and provide development essentials such as access to water and electricity. This model has proven successful, with communities effectively managing five-star hotels in tourist areas, including those around the Okavango Delta. Our goal is to ensure that tourism benefits the local people, allowing both the government and individuals to actively participate in the tourism business.

Additionally, we have reserved licenses, such as for mobile safaris. Mobile operators are allocated camping grounds within national parks and protected areas, where they can bring clients and provide camping services. This business is exclusive and supports empowerment for our citizens. Reserving certain businesses across different economic sectors of the country is highly beneficial as it promotes citizen empowerment. This also applies to procurement processes and government operations, ensuring citizen participation. We consider factors such as prioritizing female-owned companies under the Citizen Inclusion Act, but also exercise discretion to include young people and other companies. These legislative measures aim to assist people in trade and avoid the risk of citizens feeling disconnected from the economy and deprived of opportunities, which could lead to unrest. We believe in finding a balance that allows our people to benefit from the resources they have conserved and protected for a long time. It's not just about providing handouts, but also about enabling them to participate in business activities, which bring greater advantages and benefits.

BF: The world is currently undergoing a massive swing to cut down carbon footprints and transition towards greener energy sources. Botswana has set a target to cut its carbon emissions by 15% by 2030 from 2010 levels and the country is a leader in environmental management, with 40% of Botswana's land dedicated to conservation. What are the most significant hurdles the country needs to overcome in the drive to lower its carbon footprint and what sets Botswana apart from other countries in its approach?

 

KERENG: Hurdles to deal with include capacity limitations in addressing pollution, wildfires, low speed in transitioning to green technology especially solar and bio energy and combating wildfires. We have a long history of good governance when it comes to preserving our natural resources. I would like to emphasize the fact that our forests have been successfully preserved due to intact laws that regulate the utilization and harvesting of natural resources. These laws ensure a balanced approach that combines conservation and utilization, preventing the overexploitation of such resources.

What truly sets Botswana apart in this conservation story is our strong legislation. We have implemented effective legislation that controls utilization and ensures a balance. Additionally, we have a community-based natural resource management program that empowers communities to preserve the forest while also benefiting from it. For example, in the Woodlands, communities can access the area under regulated conditions and receive payments, enabling them to maximize their benefits or harvest at a specific time.

Our Ministry also conducts science-based work to ensure the sustainable management of specific areas of these natural resources. Firstly, we employ scientific methods to determine the quantity of available resources and how they can be allocated to communities for their utilization and livelihoods. They require timber for housing as well as grass and wild fruits. We provide guidelines for resource harvesting, ensuring that practices such as uprooting grass are avoided to allow for regeneration.

Continuous community education is a vital component of our community-based natural resource management program. Through this program, the government consistently educates and raises awareness among communities about the best ways to utilize resources while also conserving. The communities take pride in their conservation efforts, understanding that if they refrain from excessive harvesting in a particular year, they can enjoy a bountiful harvest in the following year. The education initiatives aim to foster an appreciation for the importance of resource regulation.

Last year, we successfully passed the "Access and Benefit Sharing of Biological Diversity" Act through Parliament. This legislation aims to enhance control, monitoring, research and data provision regarding the availability of natural resources as well as the regulation of their utilization. As part of this control, we have implemented measures to manage research activities more effectively. For instance, we now require researchers to make research payments as per the Ministry's guidelines. If we don't regulate this research, we risk losing the genetic properties as some individuals may exploit and utilize them without benefiting our people. The legislation ensures that indigenous knowledge, genetic properties and resources work to our advantage by allowing us to obtain royalties through controlled access and utilization, especially through research and related activities. Additionally, the legislation emphasizes the need to preserve and promote indigenous knowledge.

Our recognition and embrace of culture, including traditional knowledge, is crucial. Elderly members of the village possess valuable information about threatened trees and the appropriate hunting periods for certain animals. Community chiefs play a vital role in regulating farming and cultural practices to protect the environment. They determine the right time for farming and closely monitor activities to ensure environmental conservation. Certain tree species are protected based on traditional practices, recognizing their cultural value and the impact their destruction would have on future generations. Our success lies in integrating government policies, laws, and programs with traditional practices and norms.

BF: You joined the Ministry of Environment and Tourism during a very turbulent time in the world and for this country. Looking ahead, what are your top priorities for the Ministry?

 

KERENG: Despite the challenges posed by the Covid-19 pandemic, we took proactive measures to recover and rebuild our tourism sector. In July 2021, we revised our tourism policy, focusing on diversification and promoting domestic tourism. We provided wage subsidies to prevent job losses, resulting in less than 200 positions affected. We implemented Covid-safe measures in hotels and tourism activities, leveraging the natural advantages of accommodations in the Okavango Delta for social distancing. We obtained permission for direct flights from the US to the Delta, offering a quarantined tourism experience. To support the industry, we established a $20 million industry support fund, enhancing hotels, facilities, and training. We encouraged businesses to postpone rather than cancel bookings, and now all previously postponed bookings have been rescheduled. Our guest houses served as quarantine facilities, and the government provided funds to support

them, ensuring care for individuals with Covid-19. We remain committed to preserving jobs, providing financial support, and making payments to freelancers.

Our top priorities for sector growth revolve around expanding opportunities for our citizens and positioning Botswana as a leading global destination for tourism and investment. We are actively seeking investments and partnerships to contribute to building Botswana's reputation.

Our tourism master plan and strategy focus on effective branding and showcasing the unique opportunities available in our country. A recent example of this is the National Geographic film, "Nkashi: Race for the Okavango," which highlights the beauty of the Okavango Delta and the lives of its residents. We are actively seeking more documentation and profiles that showcase what sets Botswana apart. Our goal is to create opportunities for our people, especially unemployed youth, to participate in various sectors and contribute to their country's development.

We aim to enhance our marketing and branding efforts, particularly in countries like the USA, and are open to collaborations with individuals or organizations that can help us achieve this. Media partnerships are crucial for reaching a global audience, and we are specifically interested in targeting documentaries, stories of interest to women, community narratives, and conservation stories. We seek partnerships with skilled individuals or organizations that can assist us in these endeavors.

Additionally, we strive to ensure that our local population recognizes tourism as a viable sector for them. As we develop new products and tourism areas through our master plan, we emphasize the inclusion of our local community members and encourage them to invest in these ventures.

BF: What role does tourism play in shaping Botswana's image to the rest of the world and what are the key value drivers of Botswana's tourism industry?

 

KERENG: Tourism in Botswana offers a transformative and healing experience for those who have faced the challenges of Covid-19. Visitors will encounter warm hospitality and a sense of belonging from the moment they arrive. Community-owned businesses and tourism operations in places like the Okavango Delta, Mashatu, and Chobe provide a welcoming and homely atmosphere. Singing and dancing are part of the culture that immerses visitors in a feeling of love and warmth. In addition to the stunning natural beauty and wildlife, visitors have the opportunity to become part of a community that radiates love. Safety and security are top priorities for us, and we are proud to be recognized as one of the safest destinations where the rule of law is upheld. Our commitment is to ensure that visitors leave with nothing but positive experiences to share. This sense of security is rooted in our strong family units, communities, and nation. Botswana truly offers the best experience for all.