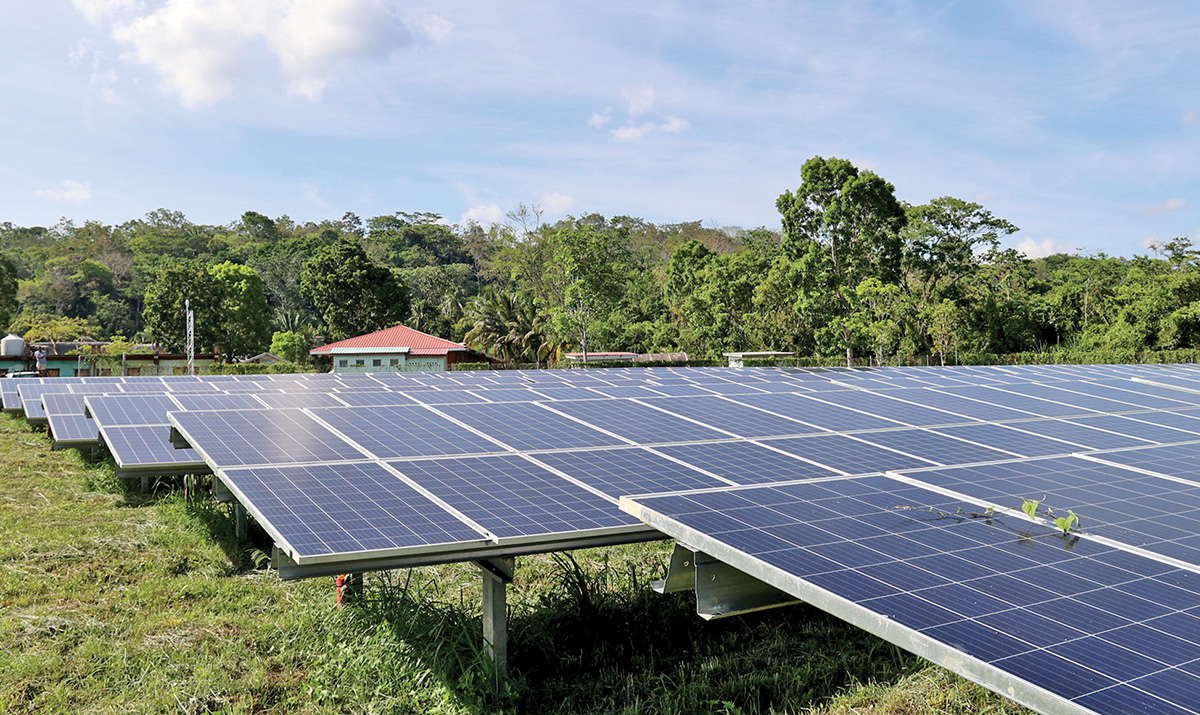 22 Aug

Innovation leads to change in the public utilities sector
A willingness to embrace technology is positively impacting the country and its ability to deliver a range of essential services

 
The government body dedicated to driving sustainable development, efficient public services and technological advancements across multiple sectors, the Ministry of Public Utilities, Energy, Logistics and E-Governance recently embarked on a digital transformation that it believes will positively impact the entire country. 
This willingness to embrace digital technologies came during the COVID-19 pandemic when people's movement became severely restricted and there was a need to find innovative solutions. This led to numerous government services going online and ultimately the creation of an exciting new national digital agenda. 
"The pandemic showed us that we had to find innovative ways to do business, communicate and provide health care. We had to be sure that wherever people were in the country they had access to crucial government services and we have taken some significant strides in this area," explains the Minister of Public Utilities, Energy, Logistics and E-Governance, Michel Chebat. "We introduced a five-year plan on how to transform government from a heavily manual system to a digitized system and there are several important projects currently ongoing. We're in the process of digitizing the vital statistics office, as well as our lands department so that people can make applications and payments online. 
"The whole idea is to make government more accessible to the people of this country. You can have the best system in the world but if citizens can't access it then there is no benefit, which is why we have set up digital connect centers in rural communities."
In another move to help those living in more remote locations within the country, the ministry has looked to address the issues with electricity. With some areas of the country not yet connected to the national grid, an innovative solution was needed that would enable people to have access to electricity and with it, be able to use the internet. 
"Energy and electricity underlie the entire economy so we set up micro grids and installed a micro solar plant in the southern part of the country to serve three communities in the Toledo district," details Chebat. "With the flick of a switch, more than 400 households have access to electricity which then brings internet. This opens up that entire area for the first time and creates opportunities for business, education and health."
Meeting the essential needs of communities across the country is also a key objective for Belize Water Services (BWS), which aims to deliver a cost-effective and sustainable supply of high-quality water and wastewater services. 
In order to achieve this, the company has invested heavily in its infrastructure and is seeking partnerships to help it complete some ambitious expansion projects. 
"We recently completed the acquisition of a new reverse osmosis system in San Pedro and we've done some major expansions in the Stann Creek district. We also invested $2.5 million in a new system to tackle the issues with a shortfall in production due to high demand," reveals Cornelio Acosta, Executive Chairman at BWS.
"We also spent $8 million on a secondary transmission line in Placencia which will service four villages. Next, we're seeking partnerships as we'd like to look at satellite and GPRS systems as a form of sourcing groundwater and detecting major leaks."