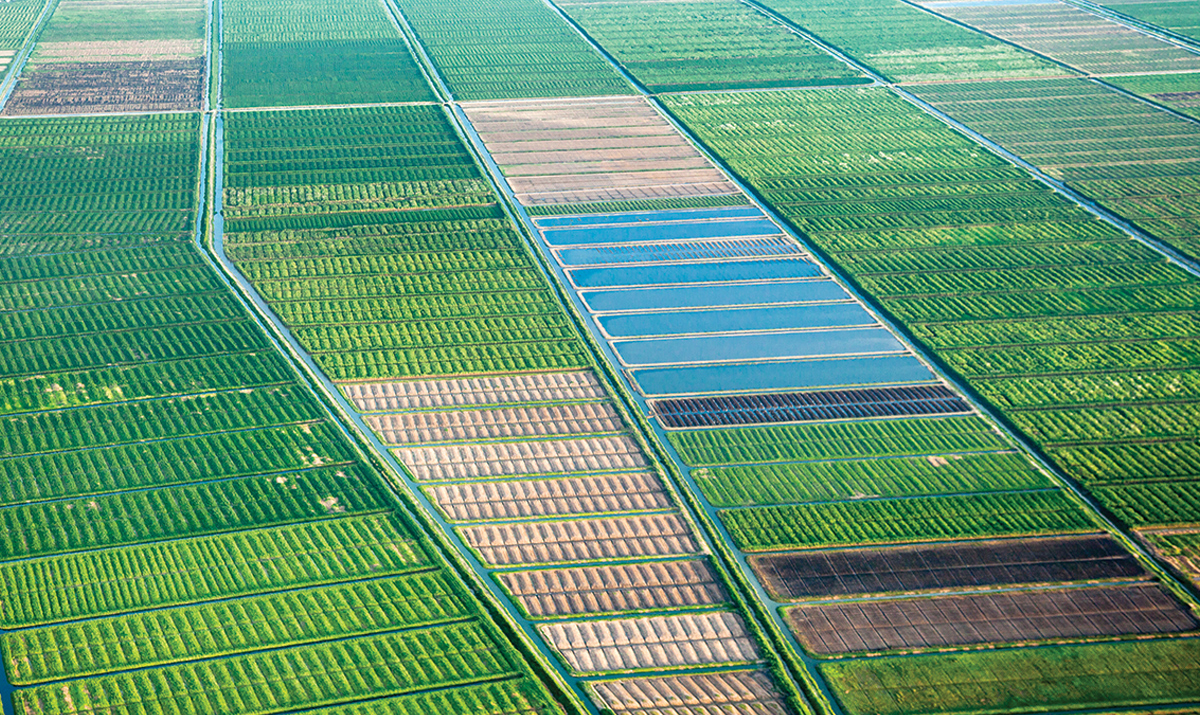 17 Aug

Guyana – More than just oil
Thanks to its President, Dr. Mohamed Irfaan Ali, Guyana is taking a leading role in driving regional food, energy and climate security enhancements
By embracing economic diversification through the considered management and sustainable development of its  extensive natural resources, Guyana is emerging from the shadows of its largest neighbors and making an impact on the world stage, particularly when it comes to the creation of regional food and energy security strategies.
Guyana is underpinned by strong democratic values, rule of law, dedication to human rights and social development. Under the watch of President Dr. Mohamed Irfaan Ali, the republic's pro-business climate and investment-friendly environment is flourishing, as reflected in a rate of economic growth that is growing at a pace that few of its peers can match.
The discovery of some of the world's largest reserves of oil — estimated at 11 billion barrels  — as well as around 17 trillion cubic feet of natural gas has triggered a stampede by global energy giants to extract the lucrative fossil fuels and sparked billions of dollars of foreign direct investment (FDI) in key infrastructure and associated services, creating a huge fiscal boom. 
The scale of the oil reserves are staggering, so much as that they are set to make the ambitious nation the world's fourth largest offshore producer. Such a position would see it power past established names like the US, Mexico, Qatar and Norway. Revenue from existing oil operations already totals nearly $2 billion, a figure that will be dwarfed by the returns on the latest discoveries once drilling operations ramp up.
At the same time, the cosmopolitan country of 800,000 people that successfully blends the distinct cultures of the Caribbean and Latin America, has been busy building the international benchmark for carbon credits in a bold move that has created rich dividends and — more importantly — ensured the protection of its huge rainforests and incredible biodiversity.
"We don't want the world to know us as an oil and gas magnate," states President Ali. "We want them to know us as a nation with a well-diversified economy that is pushing people's prosperity and bringing the country together and working towards economic prosperity.
"It is a nation determined to shed the burdens of its past and embark upon a new united future. Not only does this new low carbon economy point to more sustainable growth, but it's an economy that offers numerous opportunities for partnerships and investors.
"Guyana is a country that is defining itself as a functional, competitive, flexible economy in the world of 2030 and beyond. In doing so, we are making the investment to present Guyana as a global leader in energy security, food security and climate security. We are using the revenue from oil to fuel this development."
Black gold to drive socioeconomic success
The head of state, who has overseen a huge transformation in its fortunes since coming into office a few years ago, is confident that US enterprises and investors will be among the field of allies that will help it maximize the returns on its resources for the good of its people.
"The US is a very important strategic partner for us," he affirms. "We have been developing a very strong relationship with the US and share common values and democracy and the rule of law, which is important for us. We want to embrace countries that value democracy, value the rule of law, and respect fundamental rights of people. Those are things that we value highly as a country and as a government. 
"The US private sector is participating in a major way in the transformation that is taking place. One of our largest transformative gas-to-shore projects will be done by a US company, Exxon, and will most likely be financed by the Export–Import Bank of the US.
"Our partnership with the US goes beyond geography; it is geography in nature, it's political in nature, it's economic in nature, it's business in nature and it's good governance in nature. The relationship is a holistic pot in which we support each other. We support the development aspirations; we respect the development aspirations. That relationship is getting stronger, and it's important, especially in the region we're in."
Guyana's all-encompassing social-economic national development strategy is known as Vision 2030 and features a string of fundamental tenets. They include infrastructural, human, technological and social transformation; economic diversification; international positioning; equitable prosperous development; environmental responsibilities; sustainable advancement; service reorientation and security. 
"We're not after short-term success or short-term glory. We are building a country, an economy that will be sustainable, competitive, flexible and agile globally" President Ali confirms. "The next seven years is about investing in those things, those areas that will allow Guyana to be one of the strongest economies in the world.
"You look at the facts about Guyana, at the plans and the agenda of the government going forward. If you look at our agenda, our plans, what we want to achieve, then any investor would be excited. We are receiving that excitement; we are receiving global investors every day. There is great confidence in our economy."