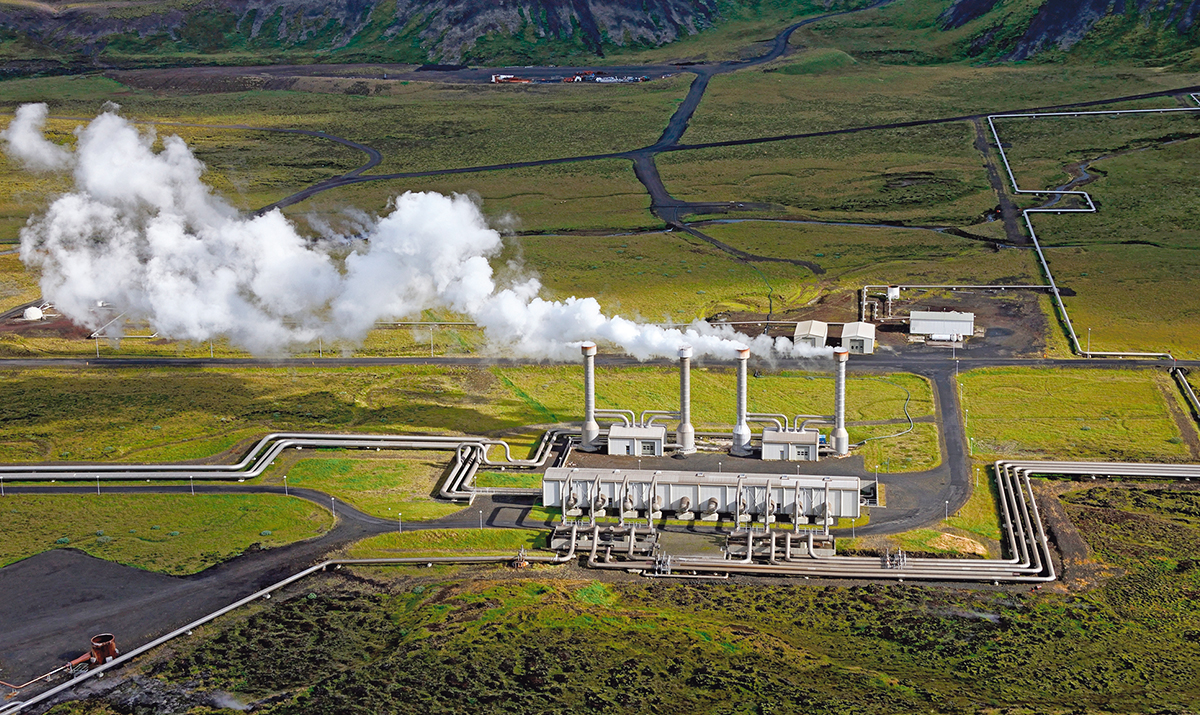 04 Oct

Global champion of sustainability

For the third year in a row, Iceland is ranked first in the world for its progress and commitment toward building a low-carbon future in the Massachusetts Institute of Technology's Green Future Index 2023, which analyzes how effectively countries are shifting to clean energy, industry, agriculture and society through investments in green policies, renewables and innovation.

"If you described Iceland in one word, it would be 'sustainability'. It is the most important topic in Icelandic politics," states Minister of the Environment, Energy and Climate Gudlaugur Thór Thórdarson.

Acutely aware of the need to protect the country's pristine waters, as well as the glacial, volcanic and lush-green landscapes that cover a large proportion of the country, the government launched its first fully funded climate action plan in 2018 and has set ambitious plans in motion to reach carbon neutrality by 2040 — 10 years earlier than European Union countries.

Iceland's unique landscapes have given the nation a huge advantage in its transition to clean energy: it has been extracting geothermal energy from its volcanic regions for over 100 years and that now supplies 30% of Iceland's electricity needs, with the remaining 70% coming from hydropower. 

"Both households and most businesses rely entirely on 100% sustainable domestic energy production and our radiators are heated using geothermic hot water as well," explains Minister of Finance and Economic Affairs Bjarni Benediktsson.

The fact that much of Iceland's industry runs on green power means that the country is noticeably free of unhealthy pollutants and in 2022 it was one of only six countries worldwide whose air quality met the World Health Organization's safety standards, according to the air-monitoring specialists IQAir. 

Iceland has also invested in green skills and innovation to help meet its climate-change goals. For instance, Icelandic expertise in areas such as geothermal energy, hydropower and energy transmission is highly sought after internationally, while the country is also a frontrunner in carbon capture and storage, thanks to a pioneering project called Carbfix that permanently stores carbon dioxide in rock. 

"Carbfix is a great example of a successful invention. It's not enough to have natural resources, we need to find ways to harvest them in a sustainable way. Brainpower is probably the most important thing you need for this and we've been fortunate to have that," says Thórdarson. "When it comes to new innovations to fight climate change, Iceland is the right place to be and, if it works here, it can be scaled up in other parts of the world."
The path forward to carbon neutrality
Iceland is already a role model for sustainability, but to achieve carbon neutrality it is currently investing in reducing the impact of sectors that still emit significant greenhouse gases — such as transportation, heavy industry, agriculture, fisheries and waste management. 
By 2040, for example, all domestic transport will run on locally generated green alternatives to fossil fuels, such as electricity, hydrogen and methane. "The emergence of affordable electric vehicles is an amazing opportunity for us to increase general wellbeing in the country and to decrease our carbon footprint," says Minister of Infrastructure Sigurður Ingi Jóhannsson. "There is also an enormous opportunity for foreign investors in Iceland, both now and in the future in terms of utilizing and developing new energies for ships, planes and larger road vehicles."
To lower emissions from agriculture and food imports, on the other hand, the government wants to channel Iceland's abundant geothermal energy into enough new industrial-scale greenhouses to make the country self-sufficient in organic fruit and vegetables.
The government is also focused on building up the nation's circular economy, the reference point for which is its substantial fishing industry that has become a global benchmark for sustainable sourcing and processing. As Thórdarson notes: "Around the world, about 50% of the fish caught is used. In Iceland, however, we use almost 100%."