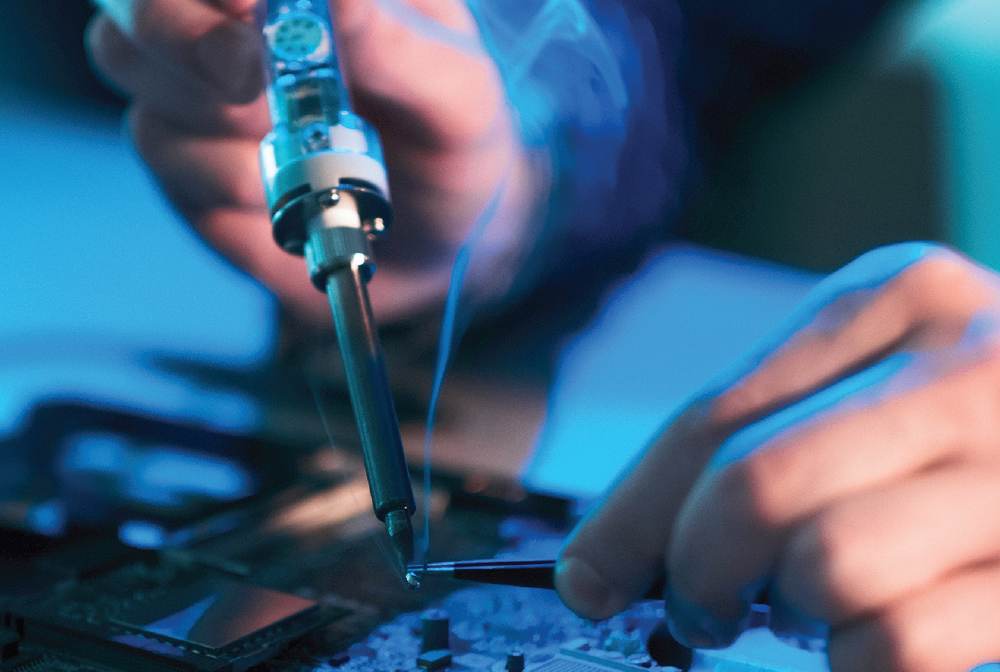 19 Jul

Emerging hub for cutting-edge complex electronics
Wide availability of educated, motivated employees accelerates industry performance
Over the last two decades, the growing status and capabilities of Morocco's automotive and aerospace industries have helped drive the development of associated high-value sectors. As a result, it has also established itself as a powerhouse in fields such as engineering and advanced outsourced services. Morocco is now well on its way to becoming a hub for cutting-edge electronics too.
About 10,000 people work in its rapidly expanding electronics sector, which today contains over 100 companies that are supplying not just the automotive and aerospace industries, but a wide variety of others ranging from defense and security to renewable energy, construction and healthcare. Major multinationals have embedded themselves in the country, with two leading illustrations being STMicroelectronics and Lear Corporation, both of which have stated that the performance of their Moroccan sites ranks in the best three of their operations worldwide. 
"Our Bouskoura plant is identified within our group as a top performer, in terms of quality, competitiveness and team spirit," confirms Fabrice Gomez, general manager of STMicroelectronics Bouskoura. The French-Italian specialist in electronics and semiconductors established this facility about 20 years ago, but has recently ramped up its capacity to take advantage of Morocco's position as a low-carbon manufacturing platform for nearshore exports into Europe. 
Between 2020 and 2022, STMicroelectronics invested $224 million in its Bouskoura factory to expand its production space and transition the plant to fully digitalized industry 4.0 processes. The company has also introduced enough renewable energy to provide 50% of its power needs and aims to reach carbon neutrality by 2027. At the enlarged facility, which is now STMicroelectronics' second-biggest plant worldwide, 3,300 Moroccan employees are assembling, testing and exporting numerous complex electronic components for the automotive industry, including silicon carbide products for electric vehicles. 
US-based Lear is another long-term investor. Having set up its first plant in the country in 2003, the global leader in seating and electrical power management systems for the automotive industry has continuously expanded: it currently employs 18,000 people, 1,000 of them highly trained engineers, and a further 600 should be hired this year. Among its Moroccan sites, Lear operates a center of excellence for the research and development of software and electronics for electric vehicles that is unique in Africa, which enables end-to-end development of products. But the company's most recent investment came in 2022, when it launched a new $18.2-million plant to manufacture state-of-the-art electronics for electric vehicles, including on-board battery chargers and switching boxes for hybrid cars.
Like STMicroelectronics, Lear believes its success in Morocco is a result of the local labor force's dedication and ability to pick up new skills quickly. According to Gideon Jewel, president of global just-in-time operations at Lear: "We've also seen a strong availability of talented workers, which is important because you can't expand as a company unless you have access to well-educated, enthusiastic and available workers. Morocco is one of the best places to do business that we operate in and Lear is determined to be part of its future success as well."