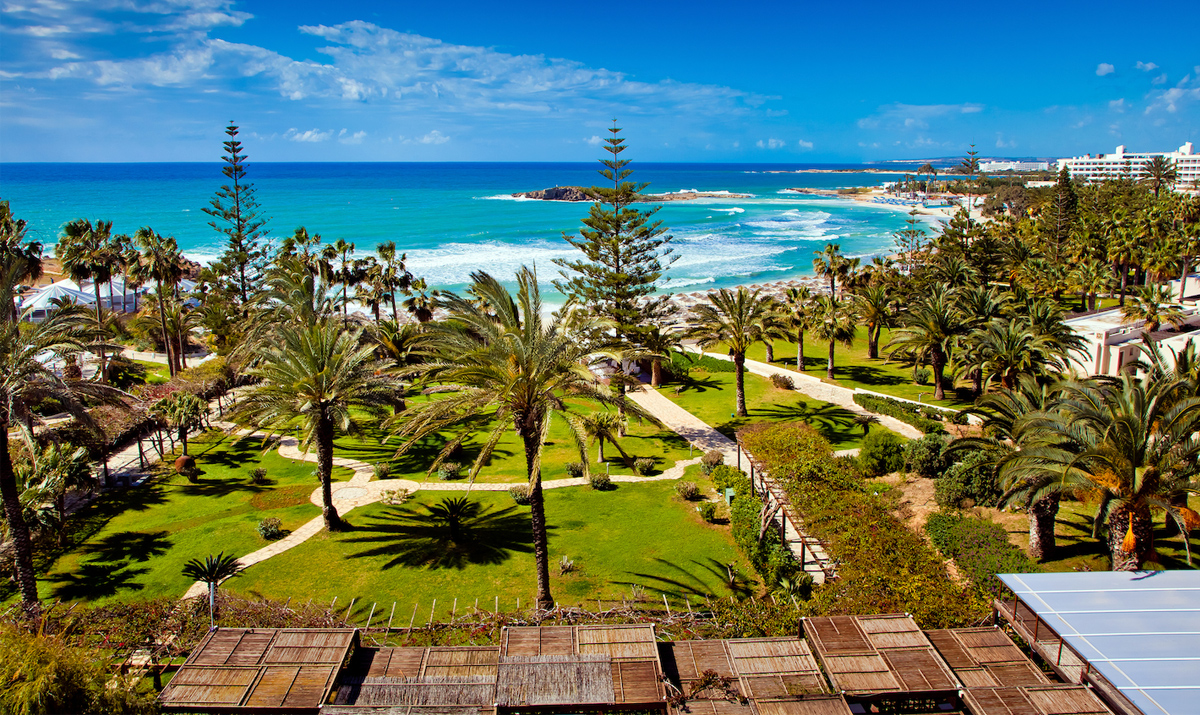 20 Nov

Cyprus: The phoenix of the Mediterranean
The island's strategic location, coupled with its reinforced commitment to compliance and regulation, has strengthened Cyprus' appeal as an investment hotspot in the Mediterranean
Perched at the junction of Europe, Asia and Africa, Cyprus' enviable location has shaped its development as a key maritime trading post, with a rich history that reaches back millennia and beautiful sun-drenched scenery that attracts millions of tourists each year. Populated by just under one million people, the Mediterranean nation's economy consistently outperforms the European Union average, despite the republic being part of a divided island since the Turkish invasion of 1974. Last year, for instance, it recorded 5.6% growth in gross domestic product.
This resilience is due to the agile country's ability to constantly reinvent itself. As an illustration, since joining the EU in 2004, the bloc's Eastern-most member has advanced to become a solid European financial and business services center, thanks to its investor-friendly tax regime, low-cost business environment, sophisticated information and communication infrastructure and highly educated workforce. Today, Cyprus is mainly a tertiary sector economy, with services contributing about 84% of its GDP.
In February this year, the nation entered its next chapter of transformation with the election of a pro-business government headed by President Nikos Christodoulides. "My vision for Cyprus is for it to become a model for attracting investment and fostering entrepreneurship; one that fully reaps the benefits of technology and innovation, and sets the bar high for a swift green and digital transition," he explains. "Our aim is to strengthen the competitiveness and extrovertedness of the Cypriot economy based on a new modern growth model."
Christodoulides served in the previous administration, which laid some of the groundwork for this new model, he says: "In 2022 we introduced a strategy for attracting businesses and talent to the island, with the establishment of a business facilitation unit and a package of incentives for those wishing to set up bases here. As a result, Cyprus is attracting foreign investment in a wide range of sectors, including finance, shipping, tourism, ITC, retail, health, tertiary education, professional services and head-office activities."
His government has now taken the next step with its initiation of the comprehensive Vision 2035, a long-term strategy for sustainable economic development that includes over 240 actions. Chris Patsalides, economic advisor to the President, reveals that, "Vision 2035 encompasses structural reforms as well as initiatives aimed at enhancing the added value of existing sectors and promoting new ones. It's the projected return arising out of the implementation of this strategy that provides the strongest incentive to invest here. The government's goal is to make Cyprus one of the best places in the world to live, work and do business."
As Patsalides points out, "A necessary condition for achieving our vision is the pursuit of the highest compliance standards and the President is advocating zero tolerance." In the past, Cyprus had a reputation for lax regulatory control sytems, which culminated in its economic collapse in 2013. "That reputation changed dramatically in 2014, when we introduced one of Europe's strictest regulatory frameworks. Cyprus is now included on the OECD's white list of largely compliant jurisdictions and is fully compliant with the US's Foreign Account Tax Compliance Act," he says.
US cooperation at all time high
President Christodoulides is also focused on expanding the country's international profile. During a speech to the European Parliament earlier this year, for example, he stressed the tactical role his country could take in the EU energy market amid the conflict in Ukraine: "Cyprus, the only member state in the Eastern Mediterranean region with confirmed gas reserves, and with historically excellent relations and long-standing partnerships in the field of energy with the vast majority of its neighbors, can play a key role in our joint efforts to address the energy crisis, by providing a reliable, alternative energy corridor to Europe."
The already strong bond between Cyprus and the US is tightening under his leadership too. "Both countries value the importance of respecting the law, safeguarding democracy, promoting prosperity and striving for peace globally," Christodoulides states. "Our relationship has manifested tangible results in numerous fields, including security, joint fire-fighting trainings, cooperation in science and technology, joint military drills, the establishment of the US-funded Cyprus Centre for Land, Open-seas and Port Security training center, as well as cooperation in the protection of our cultural and archaeological heritage. The US is also a valued partner in the three-plus-one cooperation mechanism that Cyprus has established with Greece and Israel, which is promoting peace and stability." 
Both governments are now actively working on steps to enhance business and investment collaborations between the two countries, he adds. "For instance, Cyprus aspires to participate in the US's visa-waiver program, which will have positive spillover effects on business exchanges, including in sectors like financial services, tourism and higher education." Patsalides would encourage potential US investors to take a closer look at what the transforming nation has to offer: "Cyprus is growing and diversifying into a successful broad-based economy backed by prudent finances and healthy economic indicators. It is the EU's Eastern Mediterranean gateway, lying at the crossroads of major global markets."