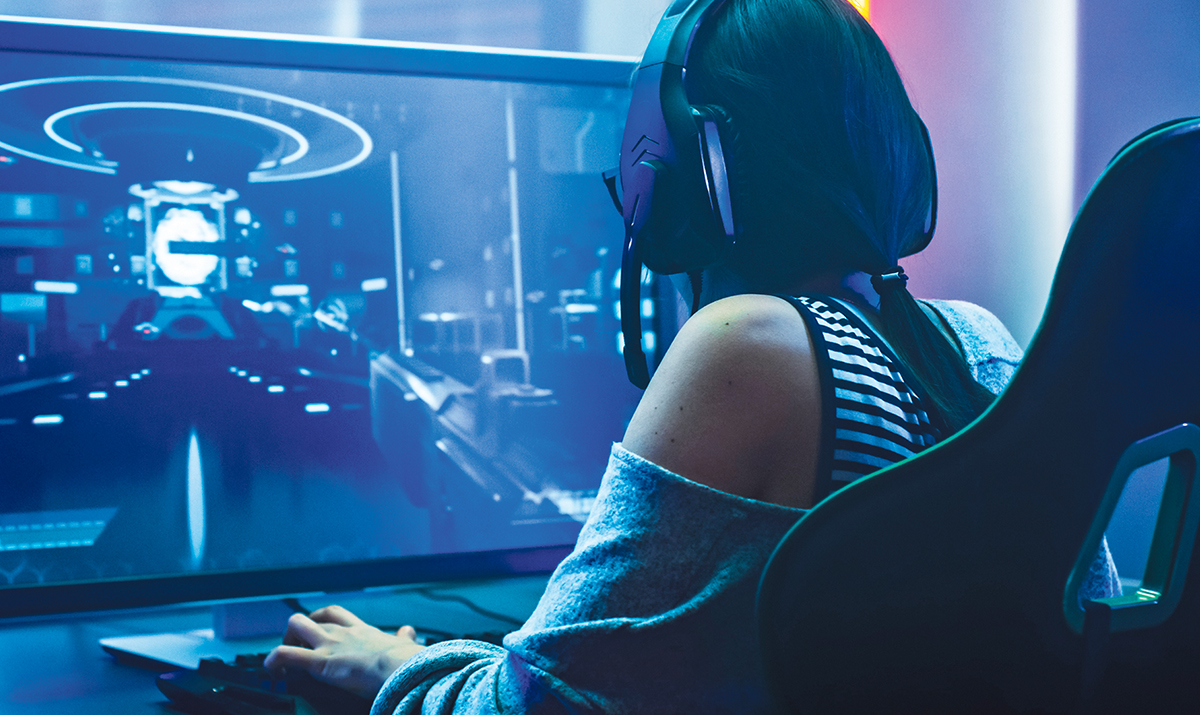 04 Oct

Computer games with distinct stories

Iceland's computer game industry is thriving, with over 20 companies generating annual revenues of around $85 million, more than 95% of which come from exports, and roughly eight new Icelandic games being released to global customers every year. "The sector now employs about 500 people out of a total national workforce of perhaps 90,000, which is quite a ratio," says Hilmar Veigar Pétursson, CEO of CCP Games, the largest and earliest player in the industry, which currently has over 350 employees that work at its Reykjavík headquarters and offices in London and Shanghai.

Founded in the Icelandic capital in 1997 and internationally renowned for its groundbreaking technologies and designs that make it one of the most innovative operators in the online interactive entertainment world, CCP Games has been central to the advance of the country's gaming industry. 

"There was a bit of a boom in other people starting gaming companies after the financial crisis in 2008, when there was a lot of free intellectual capital on the market, much of it coming out of the banking sector, with highly technical, skilled people available. As pioneers of the sector, we helped create the Icelandic Gaming Industry trade association as a platform to share our knowledge, experience, connections and so on in 2009. 14 years later, we are immensely proud to have played that part in the sector's development," Pétursson reveals.

In his opinion, a number of other factors have contributed to the country's rapid establishment of a robust gaming industry: "On top of our general pioneering attitude and willingness to do new things, Iceland is very distinctly a nation of unique storytellers, that's very much part of our environment and culture. 

"Not only do we have the Icelandic sagas that were written 1,000 years ago and have persisted throughout time, we also have our Nobel Prize winner in literature, Halldór Laxness, plus we have artists like Björk and Sigur Rós on the music front and an increasing presence in film and television. When you look at a game like CCP's EVE Online, for example, it's evident that it has been built by storytellers."

The company's flagship product, EVE Online is a massively multiplayer online roleplaying game that was first launched in 2003. Since then, hundreds of thousands of enthusiasts have been exploring its immersive virtual world set 21,000 years in the future in a vast distant galaxy called New Eden. 

Those players engage in competitive space battles and economic wars in order to create, develop and retain their own galactic empires. As an illustration of the multi-award-winning game's popularity, in 2020 an EVE Online 14-hour battle involving thousands of players and their virtual spacecraft was recognized by Guinness World Records as the largest-ever multiplayer battle.

"EVE Online's appeal is its uniqueness. It is a hugely complicated, economical, strategic and social experience, and the fact that it's a science-fiction game is also attractive. With so many things transforming in our daily lives globally at the moment, playing a game like EVE Online might increasingly be seen as good preparation for science reality. 

"As a result, we're now seeing parents bringing their children into the game, which is great, and we're constantly looking for more ways to bring younger generations into the extremely established loyal fan base we've built over the past 20 years," says Pétursson.
Evolution in product and audience
During those decades, players have benefited from the game's continuous evolution, with CCP regularly introducing expansions and new content. The company's market has also developed, especially since 2018, when it became an independent subsidiary of Korean video game producer Pearl Abyss after the largest acquisition of an Icelandic technology business to date that was valued at $425 million. 
According to the CEO: "Historically, the US has been our biggest market by far, followed by northern European countries. Increasingly, however, we've been looking toward Asia and we've released Korean, Japanese and Chinese localizations of EVE Online that have been really big growth areas for us. Most recently, we've launched a Spanish version of the game." 
Another catalyst for growth was the COVID-19 pandemic, as both established and new players turned to highly social virtual games including EVE Online as a way of finding connections and shared adventurous experiences with other humans. 
"We now have an increasing understanding of the social and human impact our game has — it allows individuals to create new friendships and many people have told us that they've met some of their best friends through playing the game," he comments. 
"Enabling the formation of new friendships is very important, because there's an epidemic of loneliness in the world, with people today saying they have fewer real friends than they did 20 years ago. While it's not well understood why that is, it's a fact that we need new ways to form friendships and games like ours will increasingly play a part in these kinds of social challenges."
Embracing the potential in Iceland
CCP's focus on social responsibility extends beyond its own games to supporting the local Icelandic gaming community. Pétursson himself spends considerable time giving back to the country through the Icelandic Gaming Industry association and by providing advice to the next generation of startups in the industry, he notes: "We were pioneering everything when we started and now things have become easier, but it's still very hard to set up a new company and make it a success. By sharing some of our own journey, we can prevent people from making the same mistakes we did."
With many exciting plans in the pipeline for EVE Online as it heads into its third decade, Pétursson is excited about what comes next for CCP. He is also optimistic about the future growth prospects of the wider Icelandic gaming industry, which attracted $48 million in investments in 2021: "The global audience that is enjoying games is much larger and much more diversified than it was before and there's a big opportunity to really embrace all these new people. 
"And Iceland is full of potential for investors. It is perhaps still not on the map for everyone, but our own investors that joined us very early on our journey — both from Europe and America — benefited from doing that early, and there are a vast amount of opportunities like this in Iceland."