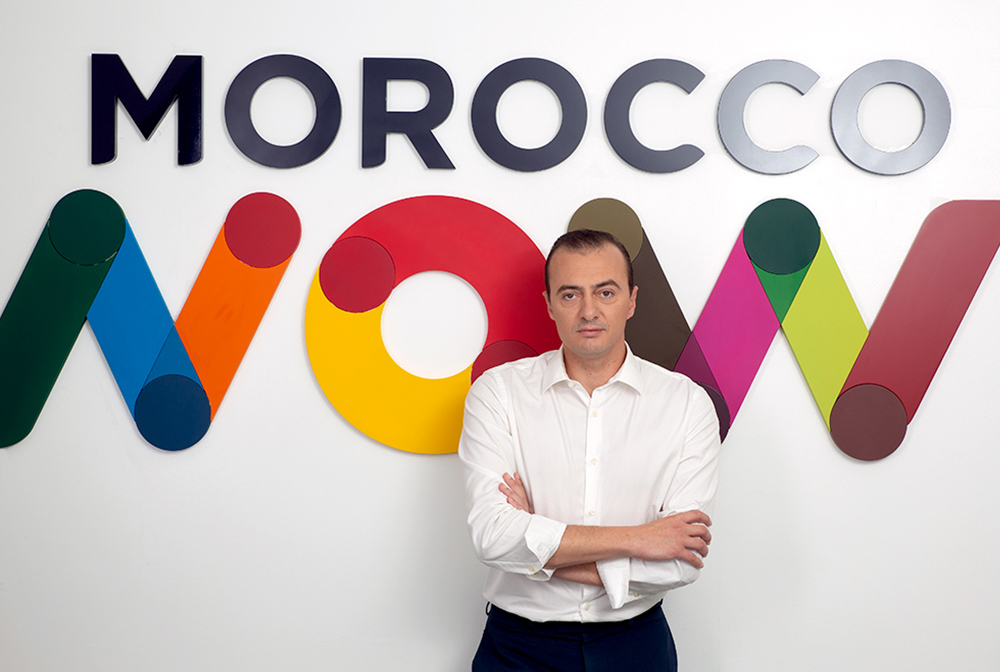 19 Jul

Competitive low-carbon platform for manufacturing
Morocco is a destination that reconciles investors' economic and sustainability objectives within a stable environment
Appointed by King Mohammed VI as managing director of the Moroccan Investment and Exports Development Agency (AMDIE) in July 2022, Ali Seddiki has brought a wealth of expertise to the agency. Prior to taking up the role, he was managing director of the Investment and Business Climate department at the Ministry of Investment, Convergence and Evaluation of Public Policies, where he oversaw the development strategy, promotion, facilitation and monitoring of private-sector investments. Previous to that, Seddiki held a number of positions in the Ministry of Industry, Trade, Green and Digital Economy: from 2019 to 2021, he was in charge of developing Morocco's industrial sector, before which he was director of the Aeronautics, Rail, Naval and Renewable Energies department, where he was project leader for Boeing's Moroccan ecosystem, and he set up the country's five-year Industrial Acceleration Plan that launched in 2014.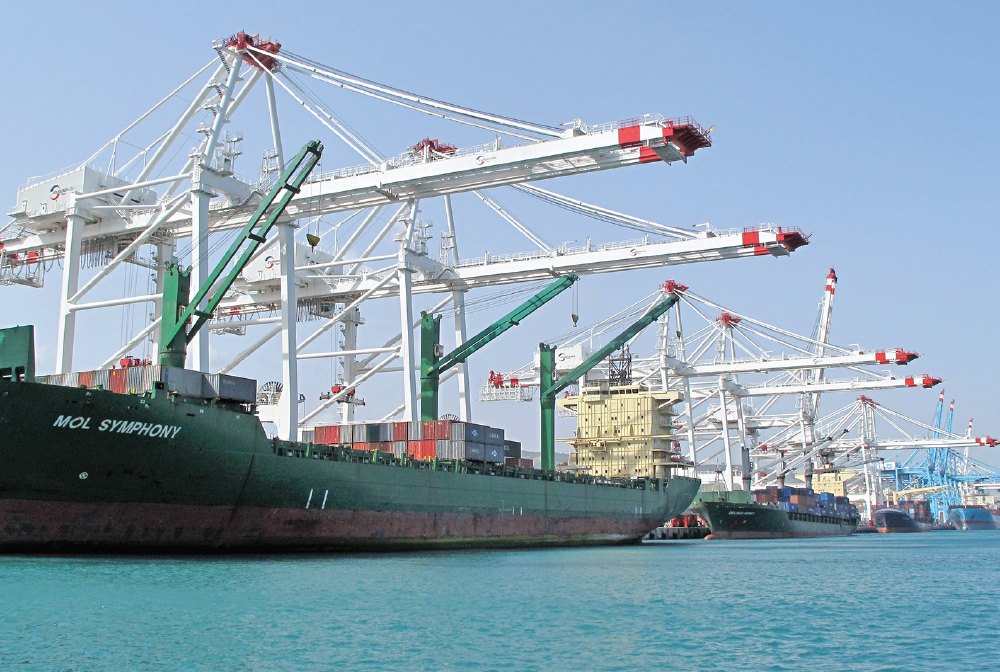 Prior to entering the public sector, Seddiki worked for a strategy consulting firm in France and specialized in advising leading global corporations in sectors like aeronautics, defense, space, oil and gas, construction, renewable energy and mobility. In the following interview, he explains why now is the time for companies to invest in Morocco.
Could you introduce AMDIE and its role?
The agency's role is to promote and facilitate investment in the country and to support Morocco's economic deployment internationally. Over many years, the agency has done tremendous work in promoting Morocco, its assets, industries and products, as well as in accompanying investors through the lifecycle of investment projects. 
However, Morocco is entering a new era with new ambitions. The country's value proposition is benefiting from momentum, as it perfectly connects with the concerns of international companies looking to reorganize value chains and transition to carbon neutrality. We are ideally positioned for this because, under the impetus of King Mohammed VI, in the last 20 years Morocco has transformed into a low-carbon manufacturing platform that is among the most competitive locations for exporting to Europe, America and Africa. Therefore, one of AMDIE's current priorities is to make investment decision makers aware of this, which we are doing through our new national investment and export promotion brand, Morocco NOW. Another of our priorities is to make Morocco's new Charter of Investment operational and to support investors that want to take advantage of its benefits. 
Over the last 10 years, foreign direct investment into the country has followed an upward trajectory and, in 2022, Morocco's FDI revenues increased 20.5% year on year to reach $3.8 billion. This reflects the confidence of investors, such as Stellantis, which is investing $327 million to increase its automotive manufacturing here. 
"Morocco precisely meets the challenges of companies in the current global context."

Ali Seddiki, Managing Director,

Moroccan Agency for Investment and Export Development
In what sectors is Morocco a global player?
The automotive industry is one: we are the leading producer of passenger vehicles in Africa. Renault and Stellantis are based in Morocco and they rely on an ecosystem of more than 250 subcontractors. 84% of the sector's products worth $8.3 billion were exported to over 70 countries in 2022 and it is an ecosystem that is upscaling in line with international developments regarding engineering, batteries and electric vehicles. The textile industry is a traditional pillar of Moroccan industry that supplies global names like Inditex. That is because short delivery times and a commitment to sustainable development make Morocco an ideal nearshore production base for Europe. Morocco is also the second-largest African producer of pharmaceuticals by volume and has advanced technical capabilities, which enabled it to produce Chinese Sinopharm vaccines during the COVID-19 pandemic. Morocco's ambitions and the opportunities in this sector are immense, as evidenced by a $400-million investment project inaugurated in 2022 to build the largest fill-and-finish vaccine production facility in Africa and one of the five biggest in the world.
Outsourcing is one of the fastest-growing sectors in Morocco. It employs more than 120,000 people and achieves annual export revenues of $1.4 billion. Morocco is also the African leader in the aeronautical sector, in which we have a cluster of over 140 subcontractors supporting operators like Boeing, Airbus, Safran and Spirit AeroSystems. Engineering is another of Morocco's newer industries that is growing strongly and has excellent potential. A good example of this is Oracle's inauguration of an artificial intelligence and machine learning research center last year.
How is Morocco benefiting from the global trend for nearshoring?
COVID-19 and war in Ukraine have highlighted the limits of globalization, the fragility of value chains and the risks of just-in-time strategies. The resultant movement toward nearshore production platforms has contributed to the momentum of investment that is coming into Morocco. But it is not the only element — the momentum is also the result of the policies implemented by Morocco to take advantage of its strategic geographic position and natural resources. For example, Tanger Med Port is now the 23rd-largest container port worldwide and the sixth-highest ranked for efficiency. Combined with our extensive free trade agreements, that enables rapid customs-free access to European and American markets. 
In addition, King Mohammed VI's vision has positioned Morocco at the forefront of the global green energy transition. Since 2009, we have made huge investments in infrastructure and our installed renewable energy capacity represents approximately 37% of our total capacity. Furthermore, the expertise acquired by Morocco and  our exceptional wind resources make it possible for us to offer some of the world's lowest energy prices. Beyond carbon neutrality in manufacturing, Morocco's renewable energy is, therefore, a major lever of competitiveness.
In your opinion, why should companies invest in Morocco and why now?
Morocco offers an exceptional combination of factors that positions it as a destination of choice. Firstly, it offers proximity and duty-free access to the European, American, African and Middle Eastern markets — the free trade agreements signed by Morocco covering more than 50 countries bring customs-free access to a market of over 1.5 billion consumers. Morocco has also invested heavily in transport infrastructure, including a high-speed railway, new motorway networks and Tanger Med Port, from where goods can reach the center of Europe in less than 72 hours.
Secondly, Morocco has a well-educated, skilled young population: 60% of the population is of working age, which includes around 9 million people between the ages of 20 and 34. 180,000 Moroccans graduated from higher education in 2021, 200,000 from technical education and 19,000 newly graduated Moroccan engineers enter the job market every year, 42% of whom are women. They are supporting innovation, research and development as well as manufacturing. Indeed, testimonials from multinationals — Stellantis, STMicroelectronics, Spirit AeroSystems, Lear Corporation, Citic Dicastal and many others — confirm that Morocco's human capital constitutes an asset in terms of cost and performance quality that propels these organizations' Moroccan bases to the highest ranks within their international operations. 
Thirdly, Morocco offers one of the most competitive low-carbon solutions in the world. And fourthly, King Mohammed VI and the country's strong institutions are committed to a long-term vision for economic, democratic and human development, providing predictability and political, economic and social stability, which is an exception in this region. In summary, Morocco is a platform that reconciles the economic performance of investors and their sustainable development objectives in a stable environment.
Why invest right now? Because Morocco precisely meets the challenges of companies in the current global context in terms of value chains, decarbonizing manufacturing and searching for higher performance to compensate for increased costs. And because it is now that companies must position themselves to benefit from the competitive advantages offered by Morocco.