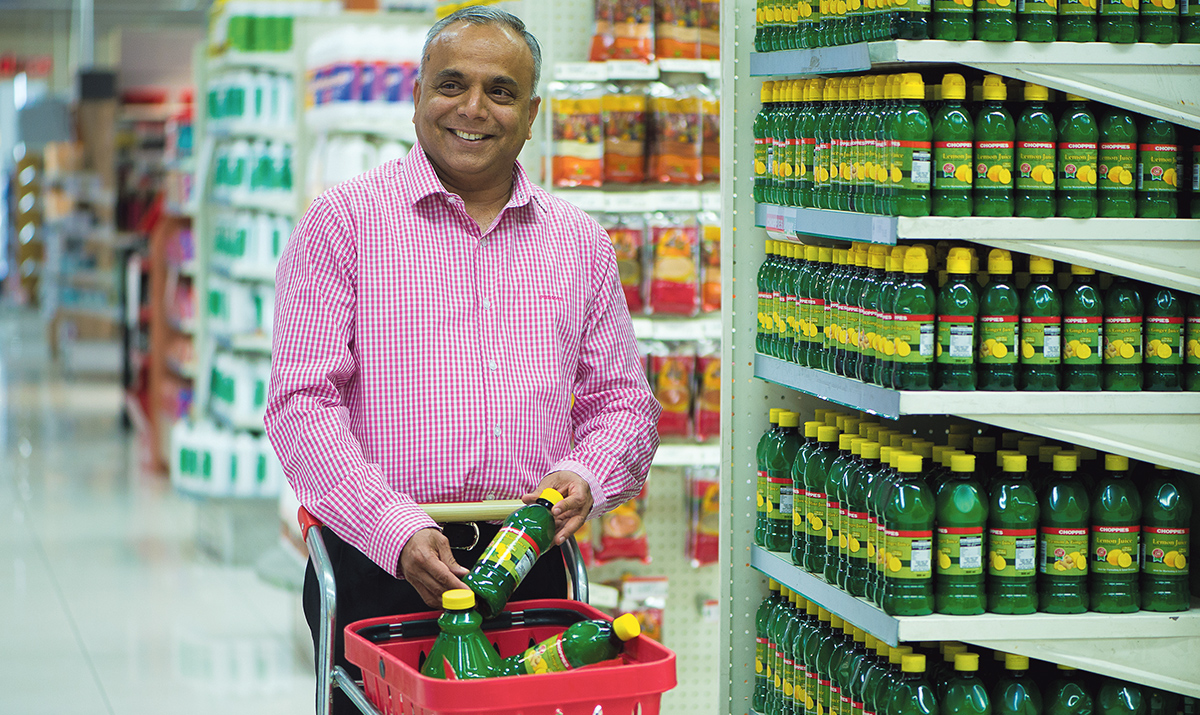 12 Oct

Choppies targets further growth
Botswana's largest supermarket chain aims to replicate its success in other countries

 
Having opened its first shop in 1986 in the town of Lobatse, Choppies has grown substantially to become the largest supermarket chain in Botswana and now has more than 180 stores across four countries as well as distribution centres in South Africa and Zimbabwe.
From humble beginnings, the company has become the largest retailer and private-sector employer in the country, with its operations spanning Botswana, Zimbabwe, Zambia and Namibia. Last year it registered a 10% rise in year-on-year group sales and entered into new partnerships that will continue to drive the business forward in the years ahead. 
"We recently entered into a partnership with a downstream petroleum company, wherein we will oversee the management of convenience retail stores across all their outlets. This collaboration will expand our reach to an additional 40 to 80 outlets. Over the next few years, we aim to further expand this approach in Botswana, Namibia, Zimbabwe and Zambia, states Ramachandran Ottapathu, the founder of Choppies. 
Another recent deal saw Choppies acquire a 76% stake in Kamoso Africa, one of South Africa's leading manufacturing, supply and distribution companies. "This partnership grants us significant market access, particularly in the commodities sector since Choppies engages in extensive commodity trading. As a result, this synergy is expected to generate increased revenue and profitability for our company," says Ottapathu. "Additionally, this collaboration enables us to better serve the farming community as both our company and Kamoso procure a substantial amount of produce directly from farmers, maintaining strong links with them throughout the country."
Utilizing the latest technology
As Choppies continues to grow, there is an increased need to create a more advanced digital structure throughout the business. In order to achieve this, Ottapathu hopes to be able to leverage the support of companies in the US who are willing to invest in Botswana. 
"The US represents a market where cutting-edge technology and advanced financial systems were implemented from the outset," says Ottapathu. "To illustrate this, let's consider an example: if we were able to partner with a top-tier company that provides financial services, we could bring banking access to every citizen of our country through the Choppies outlets' till points. These are the kinds of opportunities that hold tremendous potential.
"We are already actively collaborating with a US company to introduce a blockchain technology app for farmers. By leveraging US technology, company processes and intellectual property, we can propel our country to the next level of growth. Certainly in the next three to five years, our goal is to become a paperless and contactless retailer. To achieve this, we recognize the importance of leveraging US technology and systems.
"We want to adopt a digital approach that will streamline our operations and facilitate access to the international finance market."
Leveling up local talent
One of the biggest success stories in Botswana, Choppies continues to be the largest employer in the country and has always strived to create a knowledgeable and talented workforce. 
With more than 10,000 employees, the company has long recognized the need to provide ample training, thus ensuring that talent remains within the business. And Ottapathu stresses that this approach will continue to be a priority in the years ahead. 
"We have always prioritized training our workforce and there is ample talent for middle and lower management positions," he says. "The population is generally well-educated, and with a solid foundation in basic education, individuals can be effectively trained. Looking ahead to the next decade, the rapid development in technologies such as AI will challenge the relevance of traditional degrees and post-graduate qualifications. Instead, the focus should be on equipping individuals with the skills required for specific job roles. Thus, it becomes essential to prepare people for the workforce rather than solely emphasizing the accumulation of numerous degrees and doctorates. Considering this perspective, the country possesses a population with a solid base of basic education, good-quality education, and a high rate of graduation. The key lies in identifying and nurturing these graduates, and providing them with the necessary training to meet industry demands. In this regard, the country can be regarded as having the best resources in the region. We take pride in having a significant number of skilled individuals within our organization, making us a major contributor to the country's skilled workforce. We are committed to their ongoing development across all sectors in which Choppies operates."
Vision for the future
Choppies has already come a long way since the first store was opened some 37 years ago. There has been remarkable growth in the past two decades in particular, especially in Botswana's most densely populated districts. 
Far from resting on their laurels and being content with what they have achieved, Ottapathu and his fellow board of directors are determined to forge ahead. In addition to opening new stories, there are plans to explore the possibility of becoming a fintech supermarket. 
"Our primary goal is to transform our company into a technology-driven enterprise. We envision becoming a retail tech company or even a fintech company. This transformation journey is our utmost priority and ambition," outlines Ottapathu. "In terms of technology in retail, we envision a significant transformation. Our aim is to operate as a paperless and contactless retail establishment. "We have also achieved remarkable success in adding value to Botswana's society. Now, our objective is to replicate this success in the other countries where we operate. There is a huge opportunity in Zambia and Namibia as we are expanding at a very high rate in both of those countries. In the next two or three years, once we develop those markets to full capacity, we will look at other countries in the region as well.  Finally, it is crucial for us to introduce the concept of a living wage measurement within our sector before my retirement. This initiative will help to ensure fair compensation for our employees."