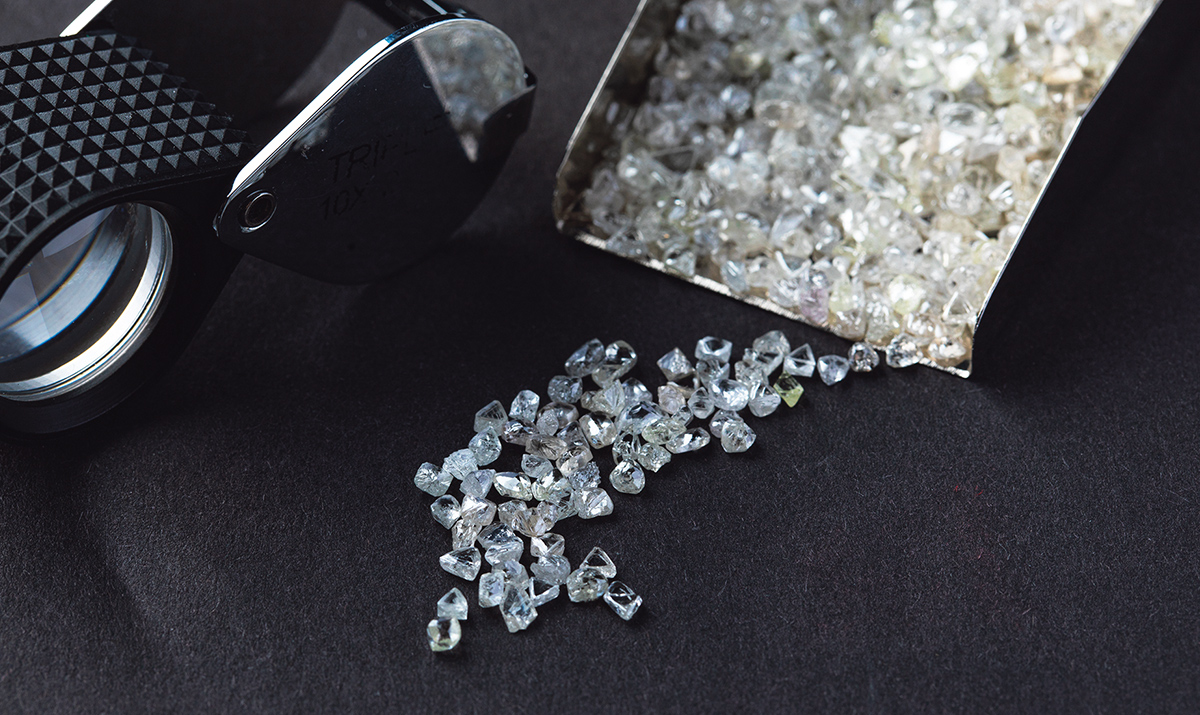 07 Nov

Botswana's diamond industry is in safe hands
Okavango Diamond Company plans to diversify its business model after a new multi-year deal with De Beers was announced
Ever since large-scale diamond production began in 1972, the mining industry in Botswana has dominated the national economy and now accounts for around 85% of the country's foreign earnings. The world's second-largest producer of diamonds in 2022, one of the key players in the thriving industry is Okavango Diamond Company (ODC). 
The diamond marketing company, which is wholly owned by the government, was founded in 2013 when a landmark 10-year deal with De Beers saw aggregation and sales moving from London to Gaborone in Botswana. As part of the agreement, ODC initially had a share of 10% of the rough diamonds mined by Debswana — a mining company operated jointly by De Beers and the government, and the world's leading producer of diamonds by value. 
That share has increased to 25% over the last decade as Botswana continues to transform itself from simply being a producer of rough diamonds to taking more of an active role in the broader industry. It now participates in activities such as trading, polishing and cutting, as well as support services such as transport and diamond banking. 
As this transition continues to gather pace, ODC is playing a vital role, as Mmetla Masire, Managing Director of Okavango Diamond Company, explains: "Over the past 10 years we have successfully demonstrated our competence to effectively manage and sell diamonds. Sales in our initial year reached around $94 million and we are now achieving annual revenue of $1 billion. This significant growth has allowed us to now focus on how we can expand. 
"While all goods were previously sold exclusively through De Beers, our presence means Botswana now has an additional avenue to sell its diamonds through. This diversification helps mitigate risks, as we can step in to purchase diamonds if De Beers decides not to buy. Consequently, the sales strength is distributed across multiple channels.
"While our focus remains within the diamond industry, we are expanding our operations along the value chain. Currently, our main involvement lies in marketing rough diamonds. However, to reduce risks and diversify our business, we are exploring opportunities in the polishing sector. Naturally, the progression from polishing diamonds would lead to
venturing into the jewelry sector. However, it
is essential for us to approach this expansion step by step, taking one phase at a time and ensuring its success before considering further developments."
A significant agreement
For more than half a century, Botswana has worked closely with De Beers and that relationship is set to continue after a new sales agreement was reached in July of this year. The British corporation came to terms with the government to extend rough diamond production to 2033 and mining licences to 2054. 
As part of the deal, ODC will increase the share of Debswana supply to 30% and then to around 50% by the final year of the contract, helping the company to continue to grow and further establish itself as the preferred choice for diamond buyers around the world. 
"We have achieved significant success in the auction sector, holding the record for one-day auctions of rough diamonds. Our auctions have seen tremendous growth, with the record amount reaching $182 million," states Masire. 
"Now our goal is for customers to prioritize allocating a portion of their budget specifically for ODC. We want them to view us as a trusted and reliable partner, and we aim to become the preferred destination for diamond purchases.
"Revenue growth is also a significant priority for us. We have been investing in automation and technology to enhance our responsiveness and capacity to handle a greater volume of goods. This leads into our three-year strategy which aims to achieve a revenue target of over $1.5 billion per year. The hope is that the larger allocation will help facilitate this goal."