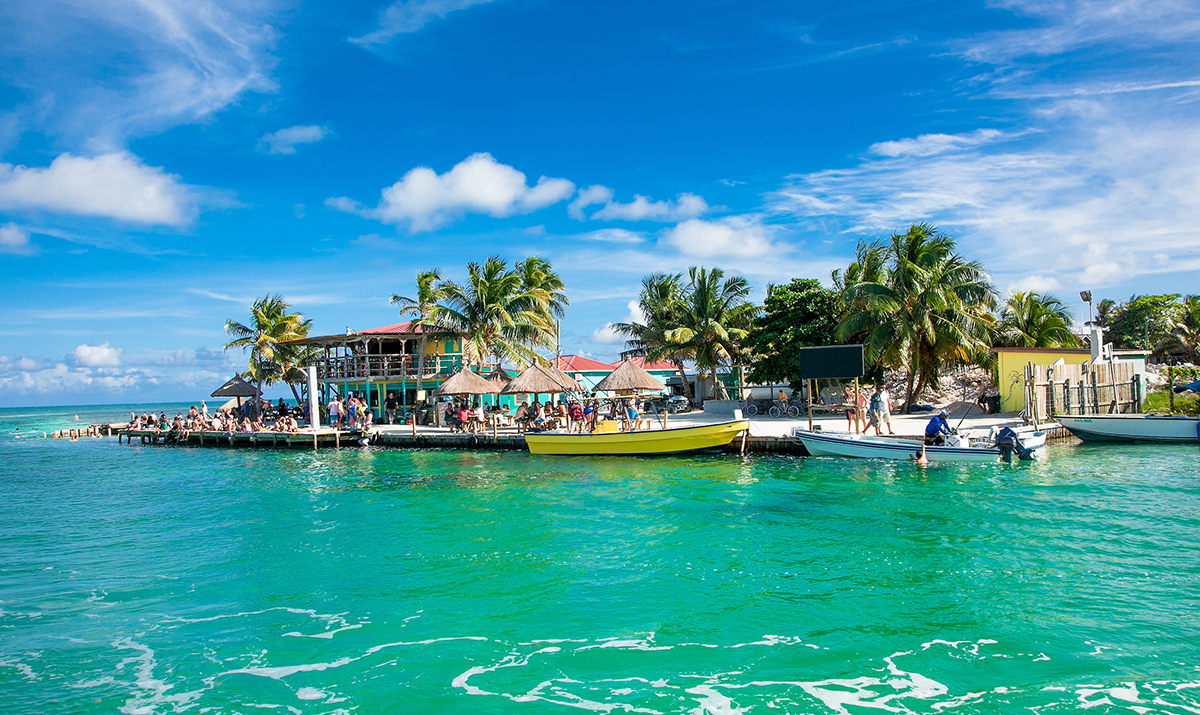 22 Aug

Belize puts innovation at the core of its economic policies
The government has made a commitment to preserve the country's natural beauty, pursue green energy alternatives and educate its people
Belize has experienced remarkable growth in recent years thanks in large part to a government that has been proactive in promoting foreign investment and economic diversification. Committed to environmental stability and the development of renewable energy sources, along with a stable political environment, the Central American nation has emerged as an attractive destination for investors seeking new opportunities.
While the economy has traditionally been driven by tourism and agriculture, the government has recently begun to explore non-traditional sectors such as financial services and information technology as potential sources of export growth.
"In terms of trade, agriculture is our mainstay," explains Eamon Courtenay, Minister of Foreign Affairs, Foreign Trade and Immigration. "Last year was a good year for sugar exports and we had some relative progress with citrus and bananas. Now, our focus is on the non-traditionals. Soybean, coconuts, grains and cattle are growing dramatically and we are working with the Ministry of Agriculture and the private sector to find new markets. It is also notable that there has been a major increase in the business process outsourcing industry. This area has grown significantly post the COVID-19 pandemic and we will continue to support and promote this relatively new industry."
There also remains a commitment to preserve the country's natural beauty and resources, which has led to some innovative deals and policies. One of the most intriguing saw Belize sign a debt-for-nature swap with environmental organization The Nature Conservancy (TNC).
Under the agreement, Belize received $364 million in blue bonds that enabled the country to reduce its debt burden and agreed to spend $4 million a year on marine conservation until 2041. This will see it double its marine-protected parks, which span coral reefs, mangroves and sea grasses where fish spawn, from 15.9 % to 30% by 2026.
"This is one time when the private sector, the community and the government have come together to create a greater good, not only for the country, but for humanity," states Prime Minister and Minister of Finance, Economic Development and Investment John Briceño.
"We have set up a Marine Conservation Trust Fund, that by 2040 will be at about $100 million, and have already taken some bold marine conservation steps. We believe that the decisions we have made will have long-term effects and will create opportunities for organizations to better protect the environment. It is a deal that is being closely followed by countries around the world as the agreement with the TNC is quite an innovative one."
Briceño has long been campaigning about the effects of climate change and the impact it will have on smaller nations such as Belize, which is why sustainability is seen as such a priority. The country announced bold legislation to end oil activity in all of its waters back in 2018 in a bid to safeguard both the marine environment and the country's lucrative dive tourism industry.
Now, the focus has turned to sustainable forms of energy and the government is exploring a range of measures it can take to become a leader in the green movement. "We're looking at using more solar power and we are conducting studies to see how we can introduce more solar energy to the national grid," reveals Briceño.
"As we stand now,approximately 60% of our energy is sustainable as it is produced by a dam or by biomass. Now we want to add solar to the mix and then hopefully within the next 10 years we can have 100% clean energy — and even possibly begin to sell our excess energy into the grid for the rest of Central America."
Investing in the future
In addition to focusing on sustainability, Briceño has recognized the need to keep young, skilled workers in the country and to tackle the issue of poverty, with the overall aim of reducing poverty by 50% in the next 10 years. To achieve this, there is a need for a robust and growing economy. "We want to create opportunities for people, especially in regards to micro, small and medium enterprises, which make up around 85% of businesses in the country," says Briceño. "In particular, we want to help young people and women by providing training and, in some instances, the funds to start a business.
"We recognize the need to create an entrepreneurial culture in Belize and I always tell people that if you are your own boss you can create more opportunities, especially if you are prepared to put in the hard work. At a government level, we are prepared to assist people and teach them about financial literacy, which is sometimes taken for granted. This has helped us reduce the unemployment rate because we are encouraging people to invest in Belize."
A growing emphasis has also been placed on education, with Belize just one of two countries in the world that has signed a compact development funding grant agreement with the Millennium Challenge Corporation (MCC), a private company that is financed by the US government and seeks to help democratic countries that are open for business.
"The financing from the MCC, expected to be around $80 million, will play a significant role in turning around the challenges within education that we are currently facing," says Christopher Coye, Minister of State in the Ministry of Finance, Economic Development, and Investment.
Briceño adds: "We are now working with the MCC on how to restructure education and also tie in education with the economy. It's useless to be educating young people to become white-collar workers when what the country needs is skilled workers and entrepreneurs. If we can be successful in this area then that will only help to grow the economy."