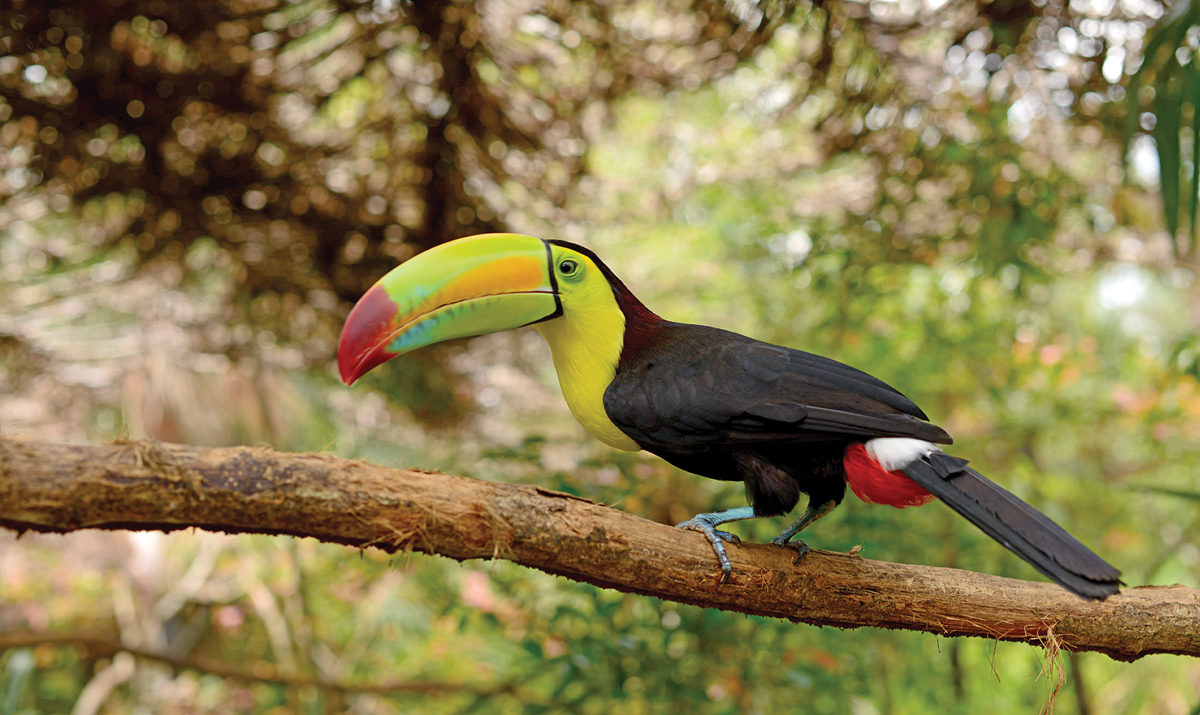 22 Aug

Belize prioritizes maintaining its position as a pioneering frontrunner in eco-tourism
The government has created an enabling environment for international investors that respect the country's population

 
In the following interview, Belize's Minister of Tourism and Diaspora Relations, Anthony Mahler, explains how the country's tourism sector is developing and the opportunities that are opening up for private-sector investors as a result. 
Belize boasts some of Central America's most pristine marine resources, including the world's second-largest living barrier reef, rainforests and numerous Maya archaeological sites. Looking to the year ahead, what are your targets for tourism and can you detail how well the sector has rebounded from the COVID-19 pandemic?
We're very optimistic and you're right, Belize has been blessed with untold wealth. In 2022, the worldwide tourism sector rebounded by about 63%, while Belize achieved around 75%, so we were outpacing the global level and most of the Americas as well. 
This year we will be very close to our pre-pandemic numbers: we predict we will get to somewhere around the 95% mark for overnight stays and that we will recover roughly 92% of our cruise visitors.
What are some of the measures that have contributed to Belize's international reputation as a sustainable tourism destination?
Almost 40% of Belize's territory is under protected status and we have become one of the global leaders in eco-adventure tourism. We've banned gillnets, trawlers and offshore drilling for oil. The Ministry of Tourism and Diaspora Relations works closely with the Ministry of Environment and non-governmental organizations to ensure that they have the necessary resources to protect certain areas, whether that's in relation to fishing or deforestation. We have also put in place some controls for the protection of mangroves, turtles and different species of fish. 
Recently, led by the Prime Minister and Minister of Finance, we renegotiated Belize's debt and saved the country $550 million using marine resources in partnership with The Nature Conservancy. We restructured the debt so that, as we progress, we will have to put more of our marine territory into protected status as part of the deal. We can then use the assets from the sea to renegotiate our debt again. 
This initiative has been hailed around the world as something very innovative and important, and both the Prime Minister and Minister of State have been asked to speak about the program, which has become known as the Blue Bonds for Ocean Conservation. 
As the country looks to grow its economy, will you be investing in human capital and upskilling the sector's workforce?
Over the last two years, we've trained close to 3,000 Belizeans in all aspects of tourism and we're working with the Florida International University and the Ministry of Education in Belize to establish a tourism training academy. Hopefully, that should be opening its doors late this year or early next. It's going to be our first academy with a focus on tourism and will train people in the culinary arts, specialized housekeeping, bartending and a variety of frontline skills. 
The beauty of the program is that, the more you complete studies, the more credits you earn toward a degree at Florida International University. I'm truly excited about this idea, as training is high on the government's priority list. Across those areas of hospitality, we don't currently have enough skilled workers here in Belize, which is why we offer work permit opportunities. We're ripe for skilled labor to come into the country and help us build. 
A key policy of Prime Minister John Briceño's government has been to foster strong collaborative relationships with the private sector and innovative businesses. What progress has been made to encourage private-sector operators in the country's tourism industry? 
During the pandemic, one of the key things that we introduced was a tourism recovery task force that was made up of individuals from both the public and private sectors. We created a plan for marketing, product development, training and health in the tourism sector, and made some bold decisions early on. This helped us with our rebound and it is why we're outpacing many other global destinations. 
A government's job is to provide a stable environment so that the private sector can excel and help grow the economy. But we also see opportunities in public and private sector partnerships, which is why we have created a specialized unit to explore opportunities in that area. We are thinking globally, Belize is open for investment, we want to create an enabling environment for people from around the world to invest and we take any potential partnerships very seriously, as long as they are with the type of partner that will respect our people and our natural environment.
The government cooperates closely with the Belize Tourism Industry Association, which is the biggest association in the country, the Belize Hotel Association, the Airline Development Committee and other private-sector entities. As an illustration, we work together to attract new air partners that will build new airline routes and we've enjoyed a lot of success in this. Last year, for example, we introduced new routes with Frontier Airlines and Alaska Airlines and we will announce some more deals this year as well. We see airlift as the lifeblood of our industry.
Overnight tourism remains the government's main focus, which is why we partner with the private sector to market Belize internationally at various trade shows, such as World Travel Market London and ITB Berlin. We support local entities financially when they attend smaller shows as well. 
We also want to ensure that Belize remains a boutique destination — most hotels within the country just have around 10 rooms. The biggest offers no more than 175 rooms, but we prefer smaller hospitality offerings. 
However, we are exploring the possibility of partnering with the private sector to build an international conference hotel. Because of our proximity to Canada, Mexico and the US, we believe we could capitalize on the business and conference market and, therefore, we are talking to developers and brands that we believe are a good fit for Belize.
What do you think is the potential for partnership opportunities between the US and Belize in particular? 
I'm going to two hotel and tourism development conferences in Miami soon, along with a delegation from our country, and we're planning to have discussions with developers and brands there, as we want to diversify the offering in Belize. 
Just recently, for instance, we met with 12 mega-yachts brokers who came to Belize and were absolutely blown away — to the extent that one of them has already chosen to keep his own 125-foot yacht in Belize for six months. That leads to another opportunity for partnerships: building out marinas. 
With the global rise of the digital-nomad phenomenon, do you have any plans to explore this area? In addition, can you describe Belize's popular initiative for people looking to retire in the country?
I introduced the retirement program in Belize 20 years ago and it has always been a passion of mine. This type of long-stay tourist helps the economy, as they will purchase property. We recently changed our legislation so that all retirees who come here can volunteer their time to the community and invest in the country, and this expansion of the program should help to attract more people. We have already seen that the numbers are rising and there are now more than 700 retirees in a program I strongly believe in. 
In terms of digital nomads, we've introduced a long-stay program that allows people to stay and work in the country for up to six months. We're partnering with the Ministry of Immigration on that initiative and there is a website in place where people can begin their application for a long-stay visa.
We're also exploring the idea of a Golden Visa program, through which people would need to invest a specific amount of money into the country, after which they could potentially gain citizenship. There is no current legislation for this, but it is something we are looking into.
Are there any ongoing discussions in Belize regarding renewable energy?
There are plans for us to look seriously at solar and we are discussing the potential of wind power. It's an important part of our focus, because Belize imports around 60% of its energy from Mexico at the moment. Therefore, disruptions in Mexico can lead to outages here. We shouldn't be experiencing this kind of problem in 2023, so we are looking at other options for energy efficiency and independence.
What type of investment opportunities exist in Belize's green tourism industry? 
Certainly there are opportunities in energy and waste management, as well as in terms of our green spaces and conservation. It would be great to have solid international partners to invest in some of the areas in Belize that need protection. 
The trends in tourism show that eco-adventure — that immersive experience into a destination that allows visitors to explore its culture and nature — is continuing to grow in popularity. That makes it an important trend for us and we are exploring opportunities for eco-resorts with international partners. 
This year the country is holding a major investment summit. What do you expect to gain from that in relation to the tourism sector?
Tourism contributes around 50% of our gross domestic product and it is by far the largest sector in terms of employment. A huge percentage of the foreign exchange that comes into the country is dependent on tourism, yet we still have many areas that are untapped and underdeveloped. If we can find the right international partners, we can help to build Belize and increase our tourism numbers. 
Finally, how important is the US market for your tourism sector and what are you doing to ensure that Belize is seen as a prominent destination for travel, business and investment?
The US accounts for around 70% of the visitors who come to Belize, so it is by far the most important market for us and we are always striving to make sure that we are improving the visitor experience for US tourists. For example, we will continue to build new airline routes from the US, as well as Mexico and Canada. Furthermore, we should soon be able to announce our first flight from Europe, which is also crucial. 
Overall, we want to signal to the world that Belize is a safe, tourist-friendly and investor-friendly destination.