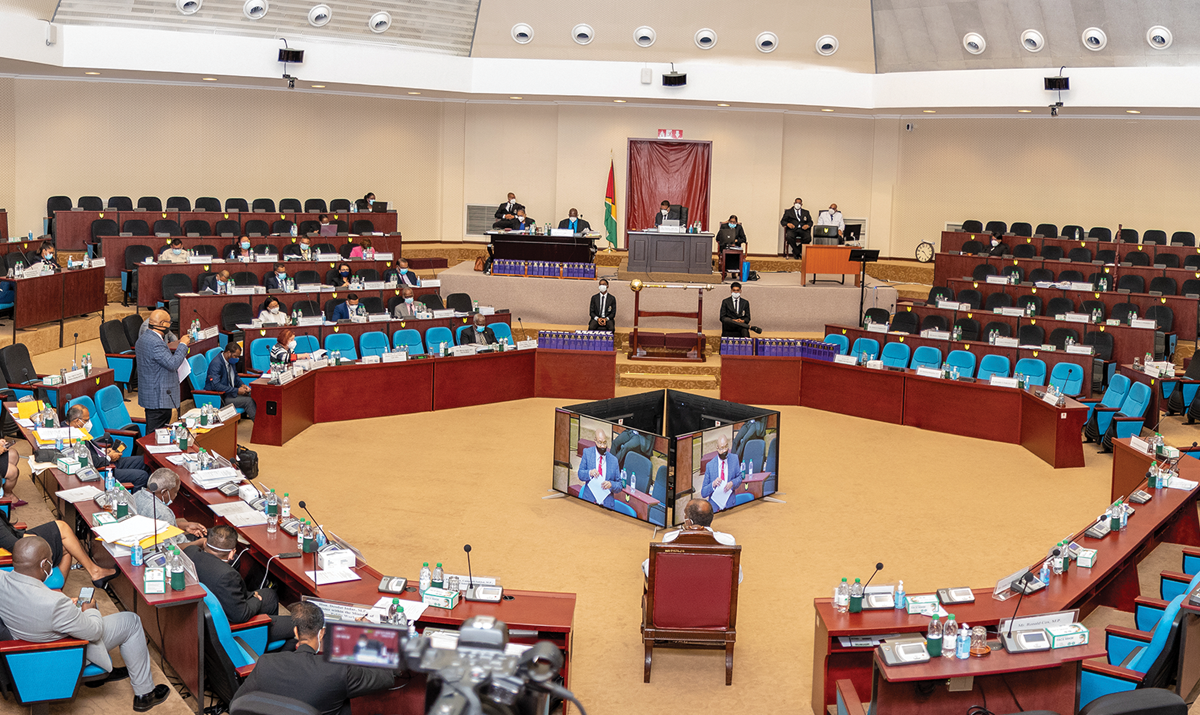 17 Aug

A transparent future
Guyana is underpinned by strong democratic values, the rule of law and a dedication to human rights and social development
The government of Guyana is fully committed toward developing a model and democratic country that embraces the rule of law and freedom, while utilizing its pool of human and natural resources in a creative and inclusive manner.
A key aspect of this strengthening of democratic institutions is that of engaging directly with the people ensuring that they are knowledgeable of the anti-corruption measures being taken, while also garnering their views on challenges faced, states Minister for Parliamentary Affairs and Governance, Gail Teixeira.
"We have a very strong framework legislative wise and constitutionally," the vastly experienced politician adds. "There are challenges with a small population in a relatively large country. Guyana is also a country where the development of skills and technical capacities is one that's ongoing and constant. We've done things in statutory reforms, but it's only in the last year we had a framework. 
"The simple booklet that we published and distributed was simply to tell people about what the framework is, the challenges that we face, what we're doing in terms of training and developing capacity and looking at where laws may have to be amended. We feel the anti-corruption framework is robust; we have to keep building on and strengthening areas of capacity, enforcement, prosecution and investigation."
With more than half a century of political experience on her resume, the long-serving minister feels very strongly about the way Caribbean countries often get a bad press through no fault of their own, especially when it comes to some of the "inaccurate and flawed" global indices used to measure corruption.
According to the minister, empirical data is the only credible source recognised by Guyana, while the importance of Caribbean countries conducting more of their own research and writing their own stories, is a point that cannot be underestimated. Such indices give numerous amounts of power to a small number of persons in evaluating an entire country, she notes.
"The compilers of these indices don't give you the evidence or provide the empirical data," she states. 'When they don't have the data, they then go to non-empirical opinions. They go to other countries that they think are similar and take similar opinions as with your own country. This isn't transparent and it's unfair.
On a brighter note, Minister Teixeira is upbeat about her country's prospects and economic diversification drive: "From the time of the inauguration of the president and the new cabinet, we've committed to running with the ball and going at a speed that we've never seen before," she says. "The whole concept of the transformation, the suspension bridge, the oil and gas, new hotels, and thousands of houses being built on the national housing program has been uplifting, and this society is on the move."