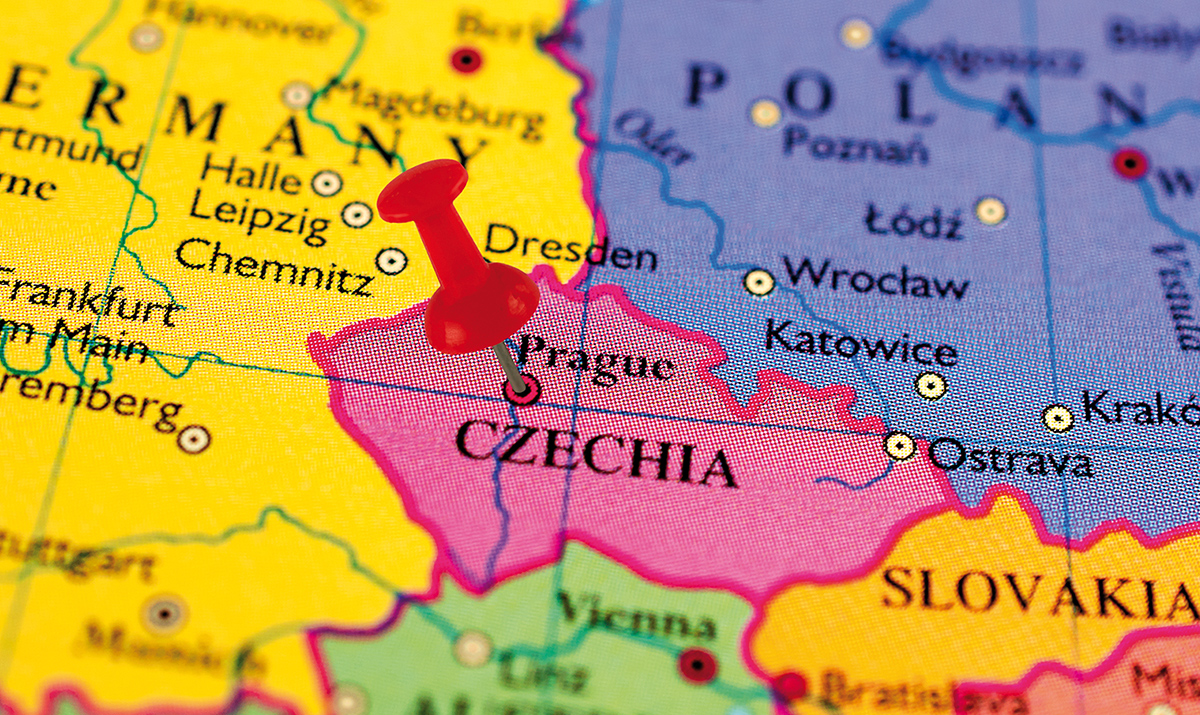 26 Oct

A thriving, diverse and well-rounded economy

During the last 20 years, the Czech Republic's economy has become more complex thanks to a diversity in its industries and capabilities. This has been reflected in the Economic Complexity Index, with the European nation moving from 14th in the list to seventh in the latest rankings. 

While the engineering industry has always been the backbone of the economy, there has been significant growth in the last two decades in sectors such as electronics, steel production, pharmaceuticals and transportation equipment — especially within the automotive, rail and aerospace industries. This has led to the Czech Republic boasting one of the most well-rounded economies in the world. 

"Historically, we have one of the most open economies in the world, with some global figures ranking us in the top five most open when it comes to trade. And while we may not be a rich country in regard to natural resources, our foreign trade GDP share is one of the highest globally," explains Jozef Síkela, Minister of Industry and Trade. 

"We have also demonstrated the ability to be flexible and to modernize. We are seeing this in the automotive industry where we are the second biggest producer per capita in the world, with around 1.2 million cars produced each year. But this industry is evolving because we are moving away from gearboxes to electric vehicles which require batteries, microchips and charging cables. That means we have to think about investment in the area of chargers, battery production and chips, and we are looking to attract investors both from Europe and in the US."

The ability to pivot and explore new industries has been crucial to the economic success of the Czech Republic. And Síkela believes that going forward, there will be new sectors that emerge and add value. 

"We will support small and midsize enterprises in the science research industry, while another major focus is the implementation of new technologies such as cloud computing, artificial intelligence, cybersecurity and autonomous robots," he explains. "We already have the expertise within the country so we hope to attract some global leaders in this field. Honeywell already have the biggest R&D center outside of the US here in the Czech Republic and we are now talking to other big tech companies about future investments because we have skilled people who are loyal, hardworking, extremely well-educated and inventive."
A free and open market
In the 30 years since Czechia gained its independence, the country has enjoyed an unprecedented level of prosperity and continues to have the lowest unemployment rate across the entire European Union (EU). While it continues to have a strong relationship with Europe's most influential countries, with intra-EU trade currently accounting for 80% of exports, there is a growing relationship with the US. 
Thanks to a prosperous and industrialized economy and its position in the very heart of Europe, the Czech Republic has served as an entry point for US companies looking to expand beyond the more traditional markets in Western Europe to ones in the East. This has led to stronger ties between the two nations and Jan Lipavský, Minister of Foreign Affairs, is confident that the burgeoning association between the two nations will continue in the years ahead. 
"The US is a strategic partner for us and the Czech-US relationship has never been as strong and collaborative as it is at this very moment," reveals Lipavský. "Transatlantic unity is key and we are always advocating for the most open relationship. We have a thriving relationship with the US and there are many Czech companies that are extremely successful in America. The US market is very important because it is a market that buys goods with a high added value so they are an important trading partner. I'm travelling to the US to meet with Secretary of State Antony Blinken and I will also be meeting with businesspeople at an event called Connect where I will be speaking about emerging new technologies. One area we are really interested in exploring is the ICT sector and the US has been a global leader in that field for some time. We want to be a part of that industry's growth, especially within the growing antivirus segment as we have two very successful companies, AVG Technologies and Avast Software, that are based in Prague and have been showing a lot of potential."
Improving connections
Czechia's plans to attract more investment from the US could well be boosted in the years ahead by the country's commitment to the Trans-European Transport Network (TEN-T) project which aims to develop an efficient and high-quality transport infrastructure across the entire EU. 
Comprising of railways, inland waterways, short sea shipping routes and roads linking urban nodes, maritime and inland ports, airports and terminals, it will enable trade and economic growth through the efficient transportation of people and goods. It also aims to reduce the environmental impact of transport and to increase the safety and resilience of the transport network.
"For us and for our transport infrastructure, TEN-T will be like a roadmap for the next investment, especially in relation to roads because we are still developing our motorway infrastructure," states Martin Kupka, Minister of Transport. "We need to build this out to create better connectivity with Poland and Austria. 
"It's the same when it comes to railways because we want to create a new modern infrastructure that will create numerous high-speed connections through the Czech Republic and eventually throughout the entire central European region."
While TEN-T will connect countries throughout the EU, it has highlighted the importance of having a robust transport infrastructure in place within the Czech Republic. This is an area that has had to be greatly improved in recent years and there are plans in motion for a complete overhaul of the country's travel network. 
"In 1989 we only had 560 kilometers of motorway. That has been improved today to more than 1,300km and in the next decade we will build the missing part of this essential infrastructure," details Kupka. "We hope to introduce a 10-year plan that will cover the necessary investment in the road and railway infrastructure. 
"The big challenge and one of the most important projects will be the introduction of high-speed rail lines that will connect with major European centers such as Berlin with Prague and Vienna with Brno. This is a major project that will include our neighbors Germany and Austria and is part of the larger TEN-T infrastructure.
"This investment in a modern railway infrastructure is vital not just for us as a country but for the whole of the EU. We need to support this kind of transport system because of the incredible connectivity and the more positive impact on the environment, especially when electrified rails are being used."
While plans for the TEN-T project were first adopted in 1996, there has been significant investment in recent months with the Connecting Europe Facility confirming that it would provide financial support to the tune of $6.6 billion for 107 new projects. The hope is that with this injection of money the core network will now be completed by 2030 and the comprehensive network by 2050. 
Not only will the funds be used to create the new transport infrastructure, but it will be in line with the climate objectives set out by the EU. Kupka believes this is especially important as the Czech Republic is determined to do its part to ensure that all new projects take sustainability into consideration. 
"Our vision is the same as the EU, which is to make transport greener," he adds. "That is why these new high-speed lines are so important and are one of my main priorities. 
"There are missing cross-border connections across Europe such as in Spain and France where there is a missing line between Perpignan and Montpellier. There are also missing connections between Amsterdam and Berlin and Lyon and Turin. We would like to contribute to helping build these new lines. 
"Another reason why this is so important is for the development of society because better transport systems bring better conditions for people. This is because new opportunities arise for companies as well as entrepreneurs. It is also a great way to share best practices across different nations which is the foundation of a civil society. 
"I see the transport system as the basic part of the mosaic of all that is necessary for the improvement and competitiveness of the European Union."