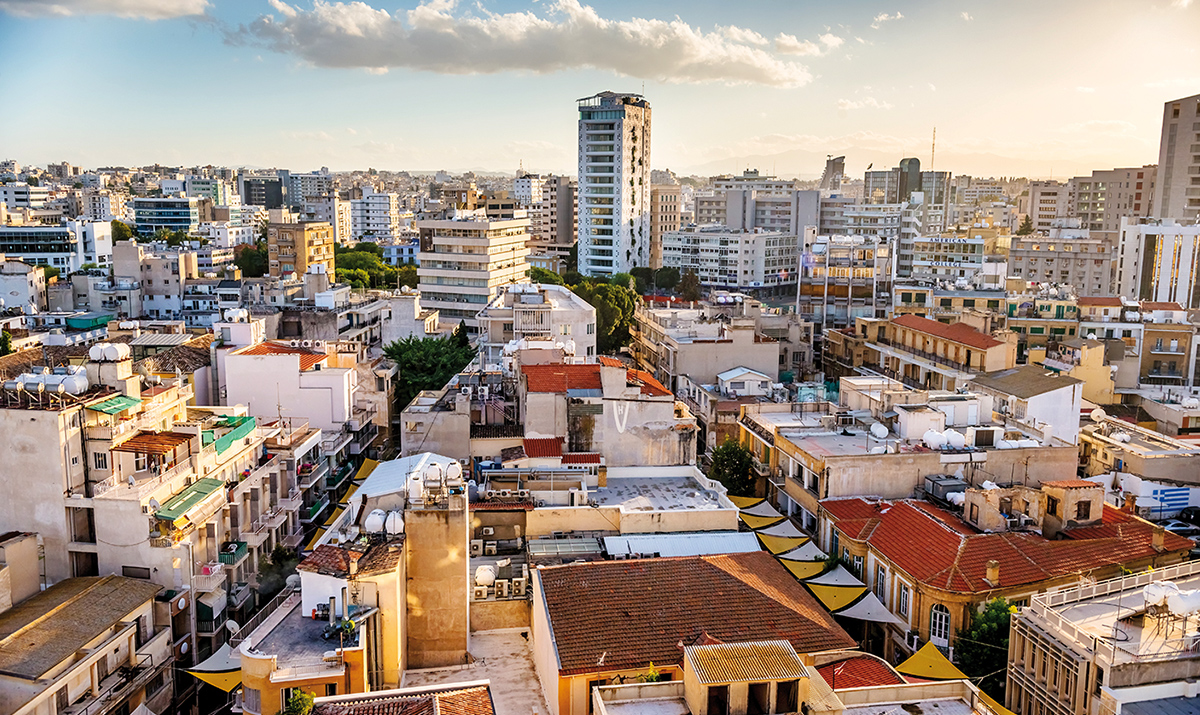 20 Nov

A redesigned strategy to attract international companies' HQs
The country's stable, legally sound and experienced business environment has  helped make it a trusted destination for regional and global operation
Cyprus has been drawing foreign companies to its shores since the 1970s, when it was mainly utilized as a virtual tax-structuring vehicle. Thanks to determined effort from its government and professional services sectors, that began to change about 10 years ago, since when the island has been gathering momentum as a trusted destination for global and regional headquarters, back offices, service centers and development operations.
As Menelaos Kyprianou, managing partner of one of the country's largest law firms, Michael Kyprianou & Co, says, "We can't deny that there was a stigma attached to Cyprus in the past, but a lot of progress has been made that started from our banks and due diligence has improved drastically. We need to leave behind the perception that we are a tax haven; today, we are a serious business center." 
Kyprianou summarizes some key reasons why the nation has become a hub for international business operations. "Our strong fundamentals include the level of education of Cypriot people, which is one of the highest in Europe, our culture of hard work, our European Union membership with all the possibilities that entails, we have a wide network of double tax treaties and a taxation rate that is the third lowest in the EU," he states. "Importantly, our tax framework is currently being improved further to reduce inequalities, enhance transparency, simplify the system and reduce administrative burdens. Our public sector is more efficient than that of most countries, but there is always room for improvement." 
He also highlights the soundness of the country's legal system: "We apply common law; our constitution safeguards rights to property, freedom, contract and a fair trial; and our judiciary is independent. Cyprus is a signatory to the European Convention of Human Rights and, as an EU member, we comply strictly with all of the bloc's principles, laws and regulations." Last year, the country introduced reforms to further bolster and speed up its legal processes. For example, more judges have been appointed, specialist courts have been established for maritime issues and high-value commercial disputes, and the court system has been digitalized. "All these factors should give a foreign investor comfort that they are dealing with a country where the rule of law is paramount," asserts Kyprianou.
Investors can rely on experienced firms such as Michael Kyprianou & Co to guide them through the legal system. Founded in 1991, it boasts more individually recommended lawyers in both Chambers and Legal 500 than any other Cypriot firm and has offices in Greece, Malta, Dubai, Ukraine, the UK, United Arab Emirates, Germany and Israel, as well as in its home country. "Our main fields of expertise are working with foreign investors and cross-border transactions. We also have strong intellectual property and real estate practices, he says. "We regularly work with leading US law firms and I'm particularly proud of the fact that we are one of the US Embassy in Cyprus' legal advisors. We hope to build more relationships with US businesspeople and investors in the future, as Cyprus offers them a lot of scope as a business destination." 
Ideal for business, pleasure and families
Stability is among the country's greatest selling points with international companies for Pieris Markou, CEO of one of the island's biggest professional services firms, Deloitte Cyprus: "Consecutive governments have supported incentives that are attractive to investors and encourage real business to flourish. That's crucial for any company that decides to move here with, say, 200 employees and their families. They need security and Cyprus has shown consistency in policies without surprises. If you establish yourself on the island, it's because of the stability of its economy and business environment." He points out that, while the country's low corporate tax rates used to be vital for attracting investors, other benefits including new streamlined residency, taxation and employment procedures are rising in importance: "There are incentives to support setting up companies, for businesses that bring personnel and for individual expatriates, which have had a positive impact. These include provisions for an expat to be taxed at 50% of the personal tax rate for 17 years."
At the same time, Cyprus offers world-class professional services. Deloitte Cyprus, for instance, has over 750 skilled employees that provide audit and assurance, consulting, financial advisory, risk advisory, tax and related services from its offices in Nicosia and Limassol. As part of the Deloitte worldwide network, "We have internal processes that follow global regulations, provisions and policies. Over and above local legislation, anything that might add additional protection in terms of what clients you take on and what type of disclosures you have is welcomed by the government," he explains. 
As well as being an excellent environment for business, "The cost of living, raising a family and working is much lower than any other business center in the region, plus the infrastructure and standard of living are top level. As a result, we have a high percentage of expatriate communities," Markou notes. "When you're on the beach, take a closer look at those relaxing in the sun. They're likely to be on lunch break or enjoying after-work drinks with colleagues or maybe even preparing for a conference call with a headquarters in New York or a law firm in London."
Current inflationary and interest rate pressures have made investments more expensive across Europe and are slowing down its economies. "Nevertheless, we are still seeing new companies and investors coming into Cyprus, albeit at a slower pace than we expected," Markou states. "Cyprus offers tremendous opportunities for businesses that want to be in the region with the chance to serve the wider geography very easily, and at the same time to have a standard of living that is equal or better to anywhere else. It's a location not only for business but for pleasure and families. That's something Cyprus has been investing in for many years and it's something we are happy to share with the rest of the world." 
Technology is one huge sector of opportunity that is being grabbed, with the country now hosting numerous established and emerging high-tech multinationals, including Microsoft, Oracle, IBM, Amazon and Revolut. Marios A. Cosma is managing partner at K. Treppides & Co, a prominent financial advisory group offering a holistic range of audit, tax, accounting, legal, consulting and other services to foreign investors. He explains that, "Cyprus implemented the right legal, tax, data protection and intellectual property systems to accommodate tech-related industries, and it invested time, effort and resources to persuade investors to use the island as their technological hub. Consequently, a lot of tech companies now have their headquarters here or have transferred development departments to Cyprus; we are seeing more and more of them moving into the country and investing in infrastructure and technology."
Cosma reveals another advantage for multinationals: "Cypriots providing professional services are educated mainly in the US and UK and are members of institutes in those countries. They bring together international knowledge and experience with local expertise, which makes foreign investors feel comfortable in their dealings with professionals here, be they auditors, accountants, tax advisers or consultants."
Established in 1985, K. Treppides & Co, for example, is a platinum-approved employer of the UK's Association of Chartered Certified Accountants and is authorized by the Institute of Chartered Accountants in England and Wales, as well as being a member of the Institute of Certified Public Accountants Cyprus. The firm employs over 200 specialized professionals at its offices in Nicosia, Limassol, Malta and the UK, and soon in United Arab Emirates and Hong Kong. Those staff supply customized solutions to clients in a wide range of industries, says Cosma: "We have extensive expertise in regulatory, compliance and assurance services, especially for online businesses, a sector in which our experience goes back to 2004, which differentiates us from others. It makes consultations with clients much easier, because we understand the terminology, their businesses and their needs."
Making contact with advisers that truly understand your industry is the key to unlocking the reliable, business-friendly and legally sound jurisdiction's potential as a headquarter location for US and other investors, he believes. "If they visit the island, they will soon realize with confidence that Cyprus is the right investment hub for business in the Northern Hemisphere. It's simple to travel from here to the US, all of Europe and the Middle East. For example, it is just over an hour to Athens, under 45 minutes to Tel Aviv and Beruit, and about three hours to Dubai, Doha, Vienna, Rome and Berlin," Cosma declares. "Once investors are in the country, they will appreciate that they can also use Cyprus as a trusted location for their Southern Hemisphere investments and, why not, their family home. It's easy to come here, to do business and to use Cyprus as a hub for investments outside the US."