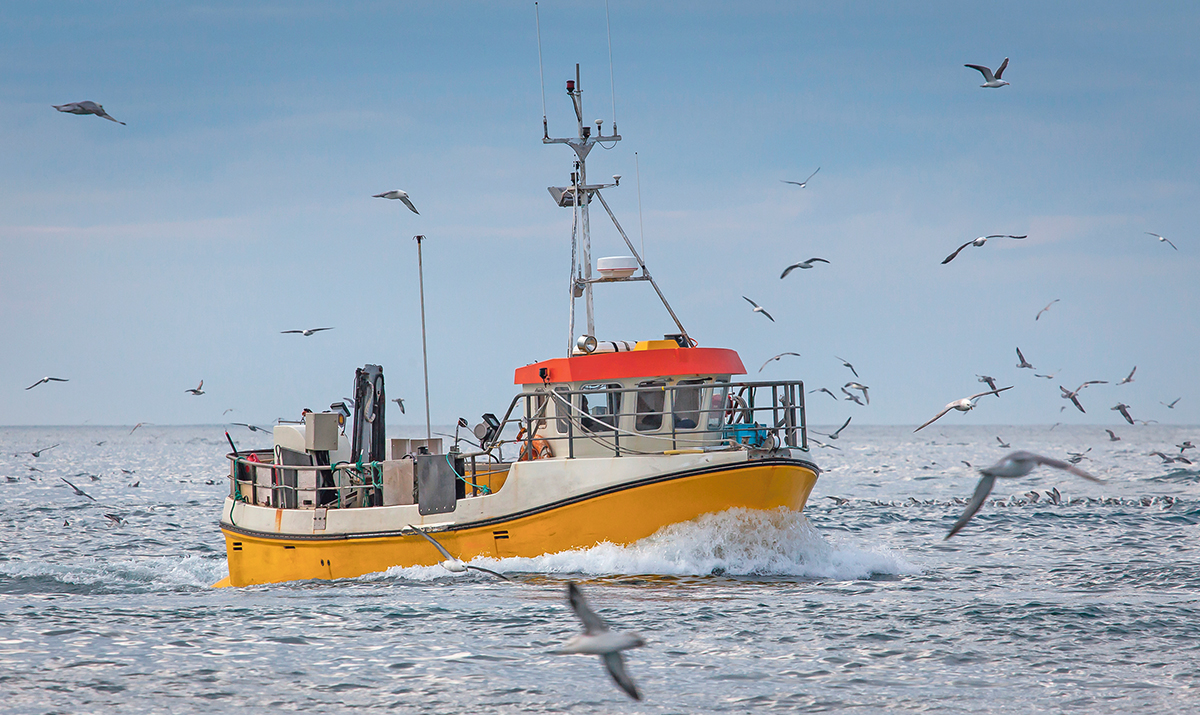 04 Oct

A government that prioritizes wellbeing

Katrín Jakobsdóttir was elected as Iceland's Prime Minister in 2017. In this exclusive interview, she discusses issues that are at the top of her agenda.

What are your priorities as Prime Minister and how would you assess your government's progress in those areas?

My priorities, and those of the government, concern wellbeing, about which we take a holistic view on what the role of government and politics is for citizens, because wellbeing doesn't only relate to one thing. It is about genuine sustainable development of the environment and making sure people can enjoy all the elements of nature, like clean water, clean air and so on. 

It's also about social issues. We researched what people value most in their own lives and for society, and they highlighted health and communication with others. So my government has been focusing on those topics. For example, we have prolonged parental leave, implemented changes to shorten the working week and more. Of course, developing the economy is also part of our holistic approach, because you need to have all elements working together — economic, social and environmental — in order to ensure wellbeing. 

Could you describe some of your government's strategies for further diversifying the Icelandic economy?

The government has been working to provide the right conditions that will enable us to see increased economic value in every industry in Iceland, be it fisheries, agriculture, tourism or any other sector. We have introduced both funding and tax reliefs to increase research and development, for example, and we've also increased funding for startups. This has resulted in very rapid development, with innovation growing in all sectors. 

I think we've done quite a good job on this — but it's not just the current government that can take the credit; it's also due to several other governments since the global financial crisis in 2008, when Iceland felt the urgent need to diversify its economy. We've seen a huge change for the better since then, with a lot more knowledge-based industry in the country.

Iceland is holding the presidency of the Nordic Council of Ministers throughout 2023. What are some of your priorities in this role? 

Obviously the war in Ukraine is casting a shadow over all of Europe and that's why one of the things on the agenda of our presidency program has been peace, because peace is the precondition for everything else: you can't have wellbeing when you have war. What we see is that human rights, democracy and all of Iceland's other core values become secondary. 

We're also talking about resilience, because we've been faced with the pandemic, a war and, here in Iceland, we've had natural disasters, such as avalanches and volcanic eruptions, just in the last few years. With the climate crisis, we're going to see even more need for resilience toward natural disasters. So a focus of our presidency is the resilience of societies: how you build resilience, not just in terms of concrete things like having a strong meteorological institute, but also societal resilience. How do you ensure that society is ready to take on different sorts of crisis?

In May, a Summit of the Council of Europe was held in Reykjavík, which hosted political leaders from nearly all countries on the continent. What were the key issues under discussion? 

It was a significant summit for the Council of Europe, which is a core institution in Europe, and for those crucial values of democracy, human rights and the rule of law. It was only the fourth summit in the council's history and it was important that the decision was made to hold it. It was very clear that, because of the war, we all felt there was a strong need to reaffirm and recommit to our shared values, but also to discuss the war and what we could do to ensure a just peace, as well as to talk about the future challenges for human rights and democracy in Europe in relation to, for example, the climate crisis and new technologies like artificial intelligence, which are changing everything. 

In what ways do you think Iceland is a positive presence in the world?

Iceland is part of the Nordic community of countries and Iceland's values — like democracy, welfare systems and a free-market economy — are really part of the Nordic community's value set. On many issues, the Nordic countries have been very progressive, not least when it comes to topics such as gender equality, social justice and climate action that is social and just.

When it comes to Iceland specifically, we slightly enjoy the fact that we are an island that is a little bit distant from everybody else. Icelanders have a tendency to think of ourselves as being at the center of the universe, possibly because of this. However, it has also made us extremely conscious that we have a very strong need for international relations. 

Throughout our history, we have had robust international relationships. If you consider culture, for example: when the early Icelandic poets wrote their sagas, they took them to Norway and recited them to the king there — we've been traveling abroad and presenting our culture from the start. When I'm traveling abroad now, it makes me proud to see what an excellent job Icelandic artists have done around the world and the amazing international success they've enjoyed.