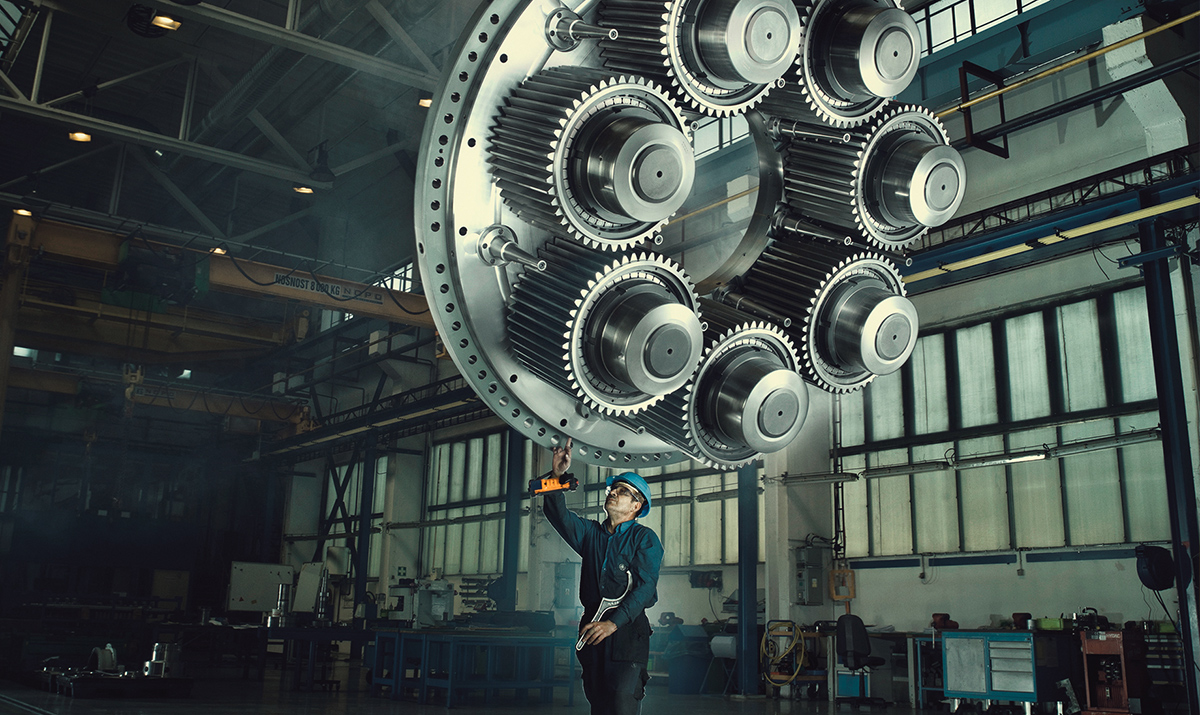 26 Oct

A drive to innovate

The manufacturing sector has thrived for more than a century in the Czech Republic and continues to be of paramount importance, with almost 40% of all working citizens having jobs in the industry and manufacturing comprising around 35% of the economy. 

One of the companies that has enjoyed remarkable success within this industry is Wikov Group, which has more than 140 years of experience. A prominent player within the mechanical engineering sector, the Czech company produces state-of-the-art machinery such as gears and gearboxes for major players in the automotive, energy, heavy machinery, hydro, oil and gas industries. All of these demand products are durable and reliable, meaning Wikov Group must meet stringent standards in order to exceed customer expectations. 

"You can't succeed in the gearbox market without having implemented quality standards, which are demanded around the globe, because quality today is not an advantage, it is a necessary condition," reveals Antonín Růžička, Chief Executive Officer at Wikov Group. "We have very robust quality assurance systems implemented in all of our factories, then it is about specific application knowledge. We have quite a wide team of experienced designers that focus on certain applications, so we have dedicated engineers for different industries. As an example, we have people who only work on turbo machinery so they develop gearboxes with high-rotating speeds for all different types of turbo applications. Application knowledge in combination with high-quality manufacturing standards is what you have to have in place. We have also invested heavily in the past 18 years in testing facilities so all gearboxes are exposed to difficult operational conditions before we dispatch them. That provides trust and reliability."

Significant investment has also been made in research, development and innovation which has led to numerous technological breakthroughs and advancements in technology. In fact, Wikov Group prides itself on its ability to come up with solutions that make its products even more efficient. 

"We have a motto that says Wikov is the essence of engineering. This refers to the ability within engineering to transfer the most power or force with the least mass material and this is specifically important for gearboxes," explains Růžička. "If you want to succeed in the market, you have to bring the lightest possible gearbox which will still stand all the functional requirements, will be reliable, and work for the long term. Therefore, most of our efforts in development and innovations are focused on finding the most efficient way to design a gearbox, from the materials used to what sort of critical components could be used to minimize the size and mass of a gearbox."

This drive to innovate has helped Wikov Group to penetrate markets around the globe, with operations now in 80 countries. Already the largest manufacturer of streetcar gearboxes in the world, there is now a focus on turbomachinery applications that are being utilized within the green industry. 

"We are part of this new green industry as our high-speed gearboxes are used in turbo compressors and high-pressure pumps," adds Růžička. "These are used in dealing with different gas transformations for energy storage purposes so instead of natural gas, you can use ammonia and hydrogen. It seems there will be a new wave of investment in natural gas so we want to be part of this industry."

On September 13, 2023, Wikov successfully acquired a 100% stake in Wessex Precission Machining Limited in the Canadian province of Ontario. Wessex Precision Machining is a traditional manufacturer of medium and larger precision machined components. For Wikov, it is the perfect service, repair and production base for the development of its own activities in the markets of Canada and the US. Local support for installation, commissioning, service and repair of gearboxes will bring additional high value to local customers, significantly strengthen Wikov's position overseas and help in its further growth.