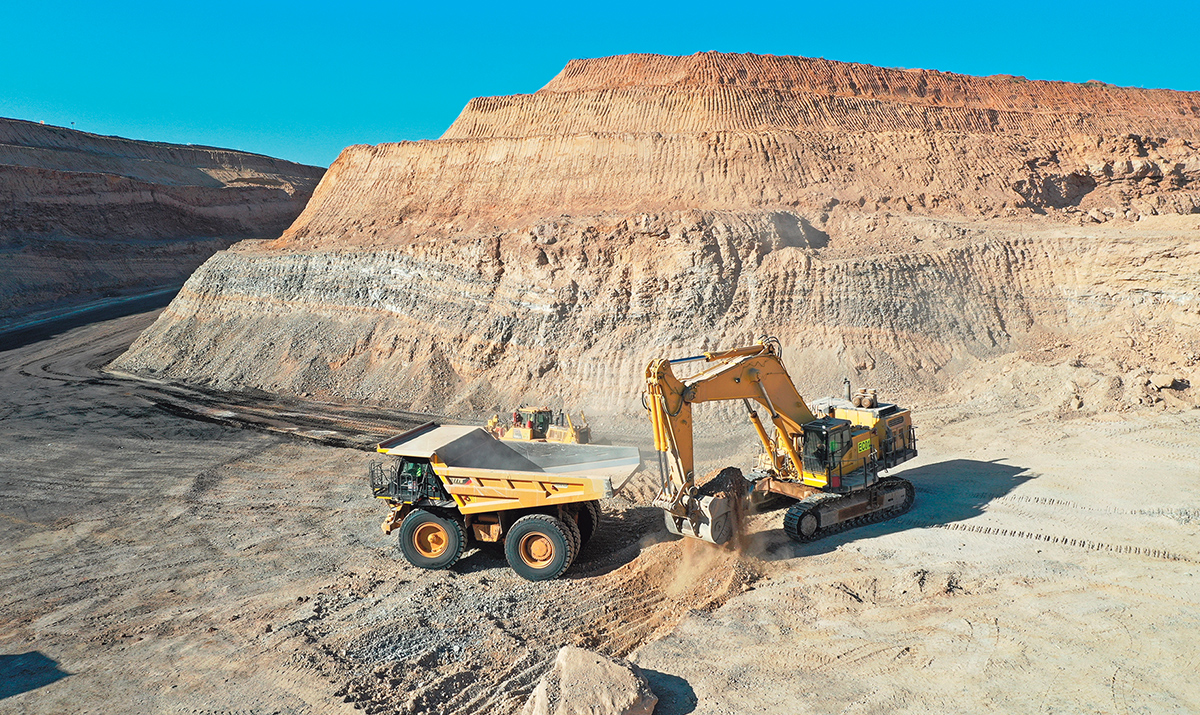 12 Oct

A bold new vision for the mineral sector
A strategic shift will see Botswana expand its diamond operations to capitalize on the high-end jewelry and retail sector

 
In the following interview, Botswana's Minister of Minerals and Energy, Lefoko Moagi, explains how the southern African nation has become an attractive mining destination for investors and why there is a growing focus on creating homegrown industries around the lucrative diamond business.
What are some of the key factors that have kept Botswana's economic growth on a solid journey and how important has the mineral sector become?
Since our independence, Botswana has enacted legislation that declares all mineral resources found in the country as the property of the state. This means that these resources are utilized for national development. 
In the past, Botswana was primarily reliant on agriculture as a source of income, but the discovery of minerals, particularly diamonds, has played a crucial role in transforming our economy. Historically, we focused mainly on the upstream side of the mining business, which involves mining, processing and exporting rough materials. 
However, President Mokgweetsi Masisi's vision has been to ensure that beneficiation becomes an integral part of our economic development. This means adding value at every stage of the mining process. 
Consequently, we have expanded our operations to include midstream activities such as cutting and polishing diamonds, as well as downstream processes involving jewelry manufacturing and retail. This strategic shift is driven by the realization that the rough diamond business is worth around $15 billion, while the downstream segment, comprising high-end jewelry and retail, reaches close to $100 billion. 
How do you aim to participate further in this lucrative market?
In order to achieve our goals, we are seeking partners that share our vision of establishing diamond cutting, polishing, jewelry making and retail industries in Botswana. We also rely on financial institutions to provide the necessary capital for these ventures. Botswana boasts a highly skilled workforce and we have made significant progress in acquiring the required expertise for downstream processes, allowing us to establish these businesses locally. 
To incentivize local processing, we have addressed the import duties imposed on our rough diamonds when exported to certain countries. By processing the diamonds in Botswana, these duties can be avoided, providing a shared win situation for all parties involved. Our mineral development plans also extend beyond diamonds to encompass coal, copper, manganese and battery minerals. We aim to process battery minerals locally to facilitate the production of electric vehicle batteries, thereby creating industries that address high unemployment rates while supporting our vision for economic growth. 
Do you think that greater collaboration between the US and Botswana will lead to further endeavours in coal mining?
We have recently conducted roadshows in the US, as well as in England, China and across the Middle East. The purpose of these roadshows is to explore the potential benefits of coal utilization. 
As part of our commitment to maximizing the value of our natural resources, we are considering various avenues for extracting value from coal. For instance, we are exploring the production of petroleum products from coal, which can offer significant advantages considering the current tensions affecting the supply of fertilizers. 
In addition to petroleum, coal can also serve as a source for fertilizer production and other smaller-volume chains of products. Our aim is to tap into these opportunities and attract investor partners who can contribute their expertise and resources to unlock the full potential of coal. We are open to partnerships with entities from the US, with a focus on the petroleum aspect, as well as collaboration with China in the fertilizer sector. 
Alternatively, we are open to exploring partnerships that involve a combination of expertise and resources from different countries. By pursuing these avenues, we are demonstrating our commitment to maximizing the value of our coal resources and diversifying the range of products derived from them.
What are your top priorities when it comes to the mining and mineral sector?
Through the enactment of favorable legislation and incentives, we have positioned Botswana as an attractive mining destination for investors. We have successfully opened several copper and diamond mines, including transitioning to underground diamond mining from open-pit operations. Additionally, we have reopened previously closed mines such as the Selibe and Selibe North mines, through the company, Premium Nickel Resources.  
We also encourage small-scale mining operations, particularly by our citizens. We believe that Botswana has acquired the necessary skills and expertise to run these mines. While we value foreign investors, we strive to maximize the involvement of Botswana's citizens to drive economic empowerment. In one instance, by transitioning to local operations, we saved over $259 million, which facilitated further citizen empowerment initiatives. 
The focus on critical minerals highlights the significance of these resources. However, it is essential to anticipate that in the future, concerns may arise regarding the environmental impact caused by their extraction. Therefore, we must approach mining responsibly, considering environmental factors, social considerations and adherence to governance protocols.